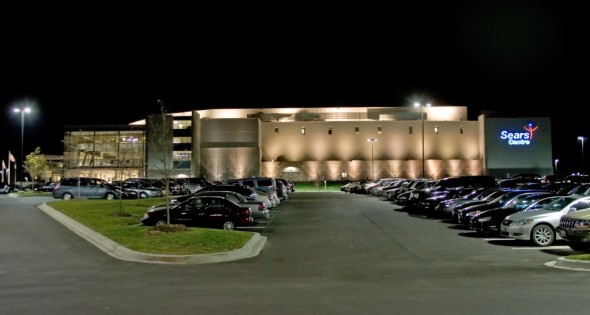 Hoffman Estates, Illinois: Entertainment Destination
07 May, 2015
Caption: The Sears Centre Arena can seat up to 11,000 people for a concert or 9,000 people for a sporting event. In 2014 alone the arena hosted international and collegiate sports. 

Photo: Village of Hoffman Estates
By Rachel Duran
Officials want to attract more entertainment options. 
The Poplar Creek at 59 & 90 – the Entertainment Crossroads in the Village of Hoffman Estates, Ill., is a vibrant entertainment district that complements a nearby corporate area.
The district includes the Poplar Creek Crossing and the Prairie Stone Crossing shopping centers, and the Sears Centre Arena.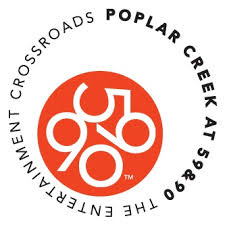 In the Village of Hoffman Estates, businesses are valued and respected. In an effort to let business owners and their talent base know they are appreciated, the village's administrators send event tickets to employers to pass out to their employees. "We have been doing this for a year through the Growing to Greatness program at the Sears Centre Arena, and we have received a great response from the companies," says Kevin Kramer, economic development director, Village of Hoffman Estates, which is located northwest of Chicago. "It is a good way to tie the entertainment portions into the corporate area; they are located next to each other."
The village's entertainment district fronts Interstate 90 and Route 59. The district is part of the nearly 800 acres Sears Holdings purchased in the early 1990s, with the idea of 200 acres for its own corporate park, and the development of a business park on the remaining 600 acres, Kramer notes.
Today, there are more than 10,000 employees based in the Prairie Stone Business Park. (In 2007, 150 acres of the business park were rezoned to support an entertainment district.)
Another development, located adjacent to the business park, is the Sears Centre Arena, an 11,000-seat arena built in 2006, which the village backed and now owns.
During the same time period the arena was established, Cabela's, an outdoor outfitter, opened an 185,000-square-foot retail store next to the arena. "Between these two operations we were drawing more than 1 million people a year to this area every year, and from up to three or four hours away."
In a move to be friendly to developers, the rezoning for the entertainment district was lenient on signage heights and placement, on building heights and on setbacks. Recent projects to the zone include a Main Event Entertainment Center, which offers family-friendly fun; and the first standalone retail store for Duluth Trade Co., which is a workmen and outdoorsmen apparel catalog company.
Kramer says the village has hired Global Spectrum, a subsidiary of Comcast Spectacor, to attract entertainers to the arena, which has led to the creation of a niche market in bringing in Hispanic and Indian artists. "Our community is very diverse and Asians, Indians and Hispanics comprise 40 percent of our population," Kramer says.
The arena has and can accommodate a sports team, and officials are actively pursuing sports-related tenants.
In regard to expanding quality of place opportunities in the Village of Hoffman Estates, Kramer says: "In our entertainment district we also have about 1 million square feet of retail from a large lifestyle center at the corner of routes 59 and 72, as well as more of a traditional shopping center with big box stores. And there are 40 plus restaurants in the area. We want more of that. That is what we are trying to draw."
For complete details, visit www.59-90.com, www.searscentre.com and www.hoffmanestates.com.