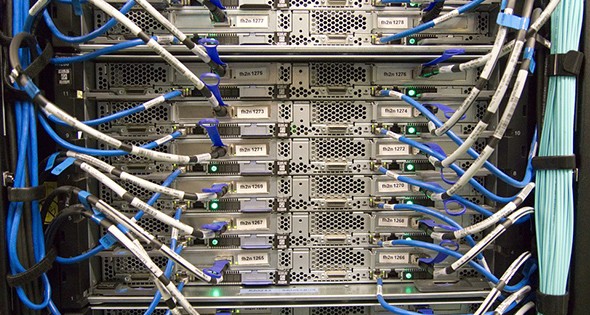 Investing in Network Infrastructure
20 Jan, 2020
To address growing 5G demands, network operators are increasingly investing in network infrastructure to enhance capacity and deliver high-quality next-generation connectivity.
With many infrastructure deployment strategies being used, operators who utilize future-proof technologies will receive higher returns on investment and greater customer satisfaction, advised Raymond Hagen, Global Product Manager at ProLabs.
Investments in 5G network infrastructure will account for six percent of the total wireless infrastructure revenue of Communications Service Providers (CSPs) in 2019, according to Gartner. In 2020, this figure is expected to reach 12 percent.
With operators making significant investments, they face the critical challenge of delivering 5G in a timely manner while also deploying infrastructure that will future-proof the network to meet increasing growing demands, warned Hagen.
"It is very important for network operators to consider long-term as well as short-term goals in their 5G network infrastructure expansion strategies," said Hagen. "Everyone is racing to deliver 5G to attract customer satisfaction and positive return on investment however, investing in infrastructure that delivers in years to come will be the key differentiator of high-performing 5G networks down the line."
Maximising existing optical fibre infrastructure is a cost-effective solution to increase 5G network capacity which can deliver now and into the future. ProLabs solutions help to extend fibre connections on a single fibre to expand the capacity of existing infrastructure. For example, the ProLabs passive wavelength division multiplexers expand the number of fibre optic channels up to 80 times that of a standard grey optic. It does this by managing wavelengths and multiplying fibre optic connections on to a single fibre or fibre pair.
Hagen added, "For operators to deploy high-performing networks that deliver on return on investment in years to come, they must consider how to maximise the potential of existing infrastructure as it is the most cost-effective solution to deliver increased capacity. Our range of solutions include Coarse Wavelength Division Multiplexing (CWDM) and Dense Wavelength Division Multiplexing (DWDM) to increase wavelength capacity on single fibres as well as rack mount solutions to increase the density in wire centres."
Seven percent of CSPs worldwide have already deployed 5G infrastructure in their networks, according to Gartner. As more operators begin to deploy, there will be an increasingly competitive field for network operators to deliver high-quality next-generation connectivity to meet growing market demands. Those who invest in existing infrastructure will be the best equipped to address the increasing demands of the future, concluded Hagen.
The full ProLabs Passive Mux and Demux solutions include CWDM (coarse) and DWDM (dense) wavelength division multiplexers to maximise fibre infrastructure and future poof networks for 10G to 25G upgrades. The portfolio also includes rack mount solutions, splice trays and network cabinets to offer flexible solutions for managing and extending network infrastructure. For more information on ProLabs Passive Mux and Demux solutions or other ProLabs technologies, please visit prolabs.com/
About ProLabs
ProLabs is a leading provider of optical network infrastructure. By delivering higher standards for products, service, technology and cost, the company is changing the mindset of data centre and networking customers.
One of ProLabs' biggest strengths is that it supplies highly compatible products, with solutions that are 100 per cent compatible with more than 90 vendors and 20,000 systems. In addition, the innovative and cutting-edge technology comes with a lifetime warranty, demonstrating both the quality of the products as well as the company's service.
By constantly investing in research and development, ProLabs ensures its optical network products remain at the forefront of the market, while the company's extensive supplier network means it has an unparalleled global reach.
Media Contact
Proactive International PR Ltd
prolabs@proactive-pr.com