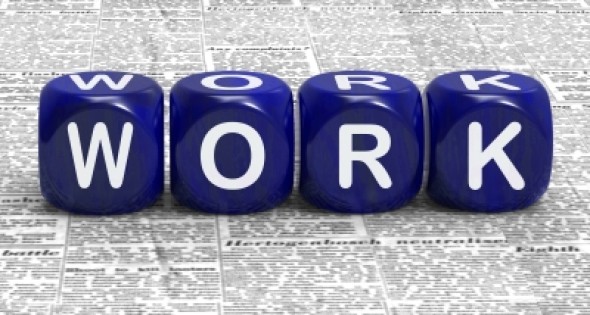 North Dakota Has Jobs
03 Aug, 2014
By Rachel Duran
North Dakota's workforce recruitment campaign, "Find the Good Life in North Dakota," is a broad-based effort to spread the message across the country that the state has job openings, especially in the oil and gas sector. Since 2000, North Dakota has created more than 116,000 new jobs, with conservative projections of another 80,000 jobs between 2010 and 2020.
Oil and gas exploration continues, and as of February, North Dakota has 7,000 wells operating in the Bakken Shale formation. State officials project the addition of another 35,000 to 40,000 wells. Beginning this summer, North Dakota is expected to produce 1 million barrels of oil per day. Significant investment continues to take place in the oil and gas sector, where projects range from $500 million to $2 billion. Projects include a new oil refinery, an expansion of an oil refinery, and a new liquefied natural gas processing facility.
"With these developments there is a great deal of logistics infrastructure that must be put in place, which includes pipelines and gathering lines for natural gas and oil; rail loading, shipping facilities, and natural gas processing facilities," says Paul Lucy, director, North Dakota Economic Development & Finance Division, part of the state's department of commerce.
Communities throughout North Dakota are serving companies working directly in the Bakken, which is located in the Williston Basin, which spans western North Dakota and eastern Montana. In Jamestown, N.D., located 200 miles away from the Bakken region, suppliers such as trucking firms and parts suppliers, say close to 40 percent of their business comes from working with companies related to or located in the Bakken, says Connie Ova, CEO, Jamestown/Stutsman Development Corp. (JSDC).
In Wahpeton, located 45 miles south of Fargo, local companies have made connections with companies in the Bakken to provide support; and individuals from the Williston area have visited with Wahpeton's business leaders and companies to discuss the opportunities in the oil fields.
Business activities that can be performed away from the oil fields, such as legal services, accounting and engineering, are clustering in the Bismarck-Mandan region. The community provides the best air service and amenities within 100 miles of the operating oil wells, says Brian Ritter, president and CEO, Bismarck-Mandan Development Association.
In addition to becoming the country's second-largest producer of oil, North Dakota's business climate features a burgeoning unmanned aerial systems (UAS) cluster. The North Dakota Department of Commerce was designated by the Federal Aviation Administration as one of the nation's six test sites in order to incorporate UAS' into the national airspace.
Industries and Innovations
North Dakota's leading industry cluster is agriculture, which includes value-added activities such as food processing and the development of biofuels. The state leads the nation in the production of anywhere from 12 to 14 commodities.
Jamestown is home to Cargill Malt's largest malt barley processing facility in North America, and the one of the largest Cavendish Farms potato processing plants. Wahpeton is home to several value-added ag companies, including a corn syrup plant for Cargill, a soybean operation, snack providers, and the Minn-Dak Farmers Cooperative, a sugar beet operation.
As an ag leader, the state has also developed thriving farming implement and construction equipment manufacturing clusters. In Wahpeton, Agco-Amity JV LLC, a tillage and farm equipment manufacturer, has added a second paint line. WCCO Belting Inc., a leading manufacturer of rubber belting products for the ag sector, has been recognized by the state and federal governments for its growth in exports.
Also in Wahpeton is Bobcat Co.'s only facility manufacturing hydraulics and other skid steer components for the company's global network, says Jane Priebe, economic development director for the city of Wahpeton. Bobcat is part of the Doosan Infracore Co. Ltd., of South Korea, with American headquarters located in West Fargo.
Bobcat is the largest manufacturer in North Dakota. Another company project is the establishment of an acceleration center that will become Doosan and Bobcat's North American headquarters for R&D, engineering and testing. "The facility will have an indoor test track and indoor testing facility," Ritter says. The center is located at the city-owned Northern Plains Commerce Center, a 243-acre rail served industrial park.
In other industry activities, North Dakota has a successful IT industry, which isn't widely known. Microsoft's second-largest campus outside of Redmond, Wash., is located in North Dakota. Microsoft Business Solutions is located in Fargo.
Wahpeton is home to ComDel Innovation, which was formed by three engineers who once worked for Imation Corp., which employed 400 people in the community, and which closed in 2007. ComDel conducts modeling, tooling and stamping for companies such as 3M Co. ComDel has also spun off Heartland Precision Fasteners Inc.
Talent and Education
Most of North Dakota's communities feature low unemployment rates, including Bismarck and Mandan, where the rate is 2.3 percent. The community is the one of fastest growing MSAs in the country. "That figure might initially cause concern for companies, but I would argue otherwise," Ritter says. He notes the community features a diverse and growing higher education system of up to 9,000 students that supply a number of skill sets, from welders to physicians. The community is home to three higher education institutions, including Bismarck State College.
The ability to find skilled labor is important to any business, and Wahpeton area companies are no exception. They report they could expand if they can find the workers. Priebe says officials at North Dakota State College of Science in Wahpeton are underway with workforce initiatives specific to the businesses located in the region.
In Jamestown, where the unemployment rate is below 3 percent, there are 500 job openings in the community of 15,000 people at any one time. Economic development officials understand continuing education, certification of skills, and additional skills are necessary for the workforce. As such, the Jamestown public school system, JSDC, and Great Plains STEM Education Center have partnered to bring STEM curriculum to the school system, writes Holly Miller, marketing/workforce developer, JSDC.
What's more, Stutsman County is one of the 10 counties in the country selected for a pilot workforce program developed by ACT Inc. Miller writes "Stutsman County is nearing the completion of the ACT academies and our local school system, university, workforce, and employers will be able to take part in leading this initiative in North Dakota."
JSDC has also partnered with the North Dakota State College of Science to develop a model to provide training through collaborations with industry. Stutsman County has pledged $100,000 toward the college's manufacturing training center model to support customized training and certification efforts.
Assets
Lucy says during the last three legislative sessions, North Dakota's officials have reduced taxes by nearly $2.5 billion for both businesses and individuals. "There are many locations looking to increase taxes to cover state government services and operating expenses, and we are reducing taxes," he says.
At the local level, the state's communities are also supporting businesses by increasing building and land inventories. At the 550-acre Spiritwood Energy Park in Jamestown, BNSF is installing a rail loop. The Spiritwood project is a partnership of JSDC and Great River Energy, which owns Spiritwood Station, located adjacent to the energy park. Midwest Ag Energy has located its 60-million gallon per year biofuels project at the energy park. The company, which will begin processing corn in the first quarter of 2015, will benefit from the rail development.
North Dakota's communities are also providing solutions to the state's housing challenges. "There were 7,400 new housing permits granted in the state in 2012," Lucy says. "There is constant development activity. We led the nation with the fastest rates of new housing development for the third year in a row, according to the U.S. Census Bureau."
Ova says her area's economic development officials are working with the Bank of North Dakota, the country's only state-owned bank, to provide incentives to encourage housing development, which includes the Flex PACE for Affordable Housing program.
Ritter says the Bismarck-Mandan region is adding record numbers of housing. "Because of the influx of population we have a number of new amenities and construction projects to support that growth," he says. Developments include nearly $100 million worth of investment that will be used to build one new elementary school in Mandan, two new elementary schools in Bismarck, and a new public high school in Bismarck.
Lifestyle
The Bismarck-Mandan community is updating its quality of place amenities, which includes a $10 million expansion of the Bismarck Community Bowl, which is located on the campus of Bismarck State College. There is also a $27 million expansion to add 50,000 square feet to Bismarck's convention hall.
A $22 million expansion of the North Dakota Heritage Center, the state museum, is underway with the finishing touches. The expansion will allow the museum to host traveling exhibits and display exhibits and materials that have been in storage, Ritter says.
In Wahpeton, voters passed by an 88 percent approval rate, an up to $30 million investment to build a new middle school. Wahpeton's stakeholders continue to revitalize Dakota Street in the downtown. Infrastructure enhancements include a new concrete road, and new water, sewer and storm sewer capacities. "We are working with store owners to rehab or improve their storefronts to create an inviting streetscape and to attract investments downtown," Priebe says. "Recently we committed another $1 million to refurbish buildings to create better commercial spaces, and loft spaces to provide a different [housing] product."
More Info
North Dakota Department of Commerce
Bismarck-Mandan Development Association
Jamestown/Stutsman Development Corp.
Illustration by Stuart Miles at Free Digital Photos.net