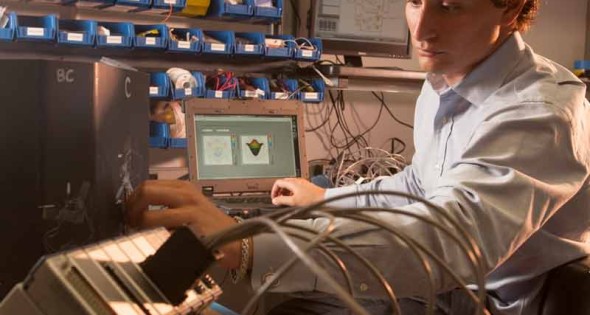 Plasan, a Major Defense Contractor, Locates in Michigan
08 Apr, 2015
Plasan North America, a leading defense contractor, is relocating to Walker, bringing with it 120 new jobs and $12.3 million in new investment to west Michigan. The company will lease a facility which will house its corporate office, R&D, and production resources under one roof. The operation is located another Plasan company, Plasan Carbon Composites.
"Witnessing the success and support of our sister company, Plasan Carbon Composites, in west Michigan was a significant factor in our decision to locate Plasan North America in Walker," said Keith Rayborn, president, Plasan US. "The Right Place and the MEDC were able to assemble the resources and support we needed to bring this project to west Michigan."
The Right Place worked with the Michigan Economic Development Corp. (MEDC) to develop a business support package that includes a variety of business growth assistance, including worker training through Michigan Works, local tax abatements in the city of Walker, and a performance-based grant through the Michigan Business Development Program. The state of Michigan and west Michigan competed against several other U.S. locations, including Texas and Tennessee.
Michigan's well-established capabilities in engineering, R&D and advanced manufacturing tied to U.S. ground and air defense systems will be a strategic advantage for Plasan North America. Michigan is also home to the TACOM Life Cycle Management Command, one of the Army's largest weapon systems research, development, and sustainment organizations. TACOM is responsible for the U.S. Army's transformation to a lighter, more lethal and survivable force.
For complete details, visit The Right Place Inc.
All photos: The Right Place.