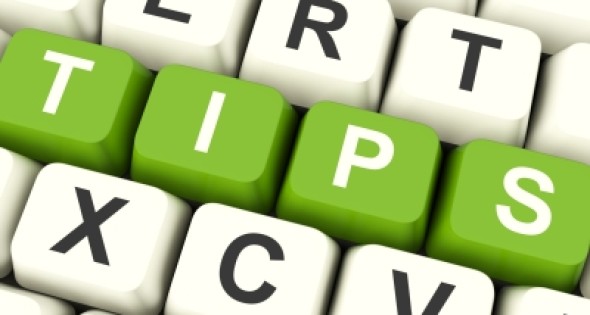 Seven Tips for a Summertime Tune-up
01 Aug, 2013
The summer months are a great time for small business owners to conduct a half-year review. It is an ideal time to make smart moves while your competitors are in a summertime lull. "I'm not saying you have to work yourself to death this summer," says Bill McBean. "I'm suggesting you work smarter, not harder." McBean is an entrepreneur and the author of The Facts of Business Life: What Every Successful Business Owner Knows That You Don't.
Often, business owners think they can wait and review their business or implement needed changes after they've enjoyed the summer. But what happens is owners come back from their vacations and need to catch up and deal with past problems, instead of looking for market opportunities or getting ready to ramp back up after Labor Day.
 There are many benefits to taking the time to do a half-year review right now. "The key here is to identify what can be done quickly and implemented easily," McBean says. "The more difficult challenges begin once you get these initial improvements in place. It's also important to check in on the goals you made earlier in the year and make adjustments as needed."
Listed below are tips for conducting a summertime check-up on your business:
·         Some important changes will take a while to fully implement. If you want to make changes in your operation, like ordering new inventory, hiring and training new employees, or putting a new marketing campaign together, it will take time to really get them rolling. "You might think, 'Oh, as long as we get this or that going by fall, we'll be good to go for the rest of the year,'" McBean says. "But why wait until fall? You probably have a little extra time right now to make things happen."
·         You can take action while your competitors are procrastinating. "The important thing to understand is that while your competitors are taking this approach, you have a market advantage and an opportunity for conquest sales and more profit," McBean says. "But only if your changes are smart and you begin the preparation now. Set a goal to take action on at least one or two important goals. Do it while your competitors are sitting on their hands, and there will be conquest sales and a bigger payoff for you and your business."
·         Now you know what you didn't know in December/January. Hopefully you did an end-of-the-year or beginning-of-the-year review back in December or January. That review probably raised some important questions. For example: What will the hottest products be this year? Will my biggest competitor's expansion gamble pay off? What's my biggest threat? And so on. "Now, almost halfway into the year, you should have answers to some of those important questions," McBean says. "Most importantly, now that you know what you didn't know, you can look at what it means for your business and make decisions accordingly."
·         You have the opportunity to regrip the reins.As a business owner, you must take control of your business. Owning and managing a business is not a democracy — it's more like a dictatorship. When you aren't ruling over your business, chaos will reign, and you will have upset employees and customers. "Success begins with great leadership," McBean says. "That means you and your appointed leaders — managers, department heads, and team leaders — must operate and stick to the processes you put in place every day, all day. If employees aren't following your processes, you must get them on board. But if they won't, the employee has made a decision for you — unfortunately, you will have to let them go."
·         Nothing good comes from waiting to look at your numbers. Are your sales up or down compared to last year and what you had forecasted for this year? Why or why not? Is your overall local market economy doing better than last year? If it is up, what products or services can attract this added disposable income in your market? If it is down, what do you need to do to protect your business? Is your industry up nationally and regionally? "One important thing to note: Most business owners look at sales revenues, expenses, and bottom-line net profit," McBean says. "But don't forget the importance of gross profit and the products and services that generate it. In reality, gross profit is what creates your net profit and provides meaningful measurement of sales and expenses. It is a factor that every business owner should be studying in detail."
·         It's a great time to go after new opportunities. New opportunities are always presenting themselves. By running your business through a summer check-up, you'll be able to reevaluate the products and services that could add value to your current customers while attracting new ones, and as a result increase profits for your business. "When you're thinking about going after new opportunities, ask yourself a few important questions," McBean notes. "In what areas can you gain market share because your competitor is struggling? Have you attacked the customer base and gross profits of your competitors? And so on. By going after new opportunities now, you can take a bigger piece of the business pie in the coming months and enter next year in a stronger position both from sales and from the profits they generate."
·         There's no better time to remotivate employees. Most business owners probably look at the summer as the time their employees check out for a bit. They go on vacation or daydream about it. But it doesn't have to be that way. Great business owners know how to use the summer to remotivate their staffs. "One great way to remotivate employees is to set a pre-holiday objective and an end-of-summer goal," McBean says. "A pre-holiday objective is the set-up for the overall summer goal."
 "Keep in mind that most employees are looking for extra summertime cash, so give it to them for a job well done," he adds. "It keeps them focused before they leave for vacation and 'hungry' when they return. And when the summer is over, your company will have had higher sales and profits from conquest sales and will be focused on the last four months, springboarding your business for a great year and strong finish."
To learn more, visit www.factsofbusinesslife.com.
Illustration by Stuart Miles at Free Digital Photos.net