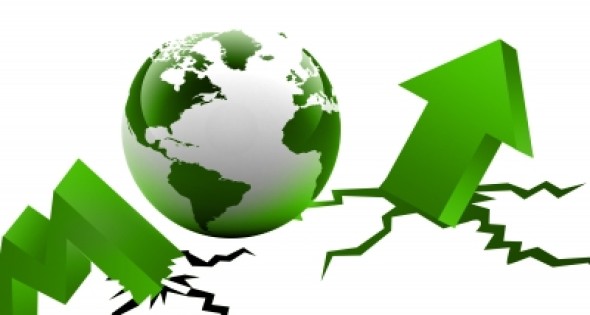 South Carolina's Job Creation Boom
26 May, 2014
By Rachel Hamilton
The big news in South Carolina is that the state pulled in $5.4 billion in investment and created 15,457 new jobs in 2013. In February of 2014, they saw the largest single-month decline in unemployment nationally.
Secretary Robert M. Hitt III of the South Carolina Department of Commerce says, "We've had good growth over the last three years since Governor Haley came in."
South Carolina has in fact recruited $15.8 billion in capital investment and created more than 52,000 new jobs since 2011.
The causes of that growth are many, but Hitt notes that the cooperation between economic development entities — from his state office to the local level — is a big driving factor.
Foreign direct investment is also a huge portion of South Carolina's economy. Hitt says, "We're leading the U.S. in FDI as a state. We're almost better known outside our borders than inside the U.S." BMW Manufacturing (Germany) and Toray Industries (Japan) have each announced $1 billion investments in South Carolina in the first quarter of 2014. FDI represented 36 percent of new jobs and 60 percent of capital investment in the state from 2011 to 2013.
South Carolina is no slouch at exports either, being ranked 17th in the U.S. overall, second for exports of automobiles to the world, and first for exports of tires. The Palmetto State holds nearly 30 percent of the share of U.S.-made exported tires.
Director Jon Baggett of the Dorchester County Department of Economic Development says that the area has "seen a renaissance" thanks to The Boeing Co. coming to northern Charleston. This area is also one of the hot spots for tire manufacturing in the state.
Richard Blackwell, the executive director of the Oconee Economic Alliance, says that his region in the northwestern corner of the state has seen "Over $70 mill in capital investments" in the last few months alone. They have constructed two state-certified industrial parks off I-85, a major artery for distribution to the eastern seaboard.
Industries and Innovations
South Carolina's main industries are now complex manufacturing, like automotive, aerospace, and advanced materials. As Hitt says, "All of this is being done in a state that was 20 years ago a textile state. We're making complex things and we're exporting them."
The automotive sector in South Carolina is home to 250 automotive-related companies. Along with BMW Manufacturing and ZF Transmissions Gray Court LLC, a company that makes automatic transmissions, three of the world's four top tire manufacturers are located in the state: Bridgestone, Continental Tire and Michelin.
The BMW plant in Greer builds the X3, X4, X5 and X6 already, and with the $1 billion expansion, it will begin building the X7. The expansion will increase annual production by 50 percent and add 800 jobs.
Toray, the Japanese carbon manufacturer that just invested $1 billion, is a major supplier for the aerospace industry and will construct its newest facility in 2014. They will, of course, be part of the supply chain for Boeing, which itself invested $1 billion last year, creating 2,000 new jobs.
Baggett says, "We're very excited in our region about the potential of aerospace business and manufacturing." The Charleston area is home to aerospace powerhouse Boeing, automotive supply chain experts Robert Bosch, and Showa Denko Carbon Inc., a Japanese company that manufactures graphite electrodes for heavy industrial use.
In the northwestern region of the state, Blackwell is proud of two major expansions in the automotive sector. U.S. Engine Valve, with a $30 million expansion, will create 125 new jobs. Borgwarner TorqTransfer Systems has a $24 million expansion planned for what is already their largest manufacturing facility.
Upstate South Carolina is also home to a BASF chemical refinery and plastics manufacturers Sealed Air. As Blackwell puts it, "Our bread and butter is manufacturing. In our nine-county laborshed, it's our largest sector."
Talent and Education
South Carolina's workforce education program is readySC, a division of the state's technical college system. The division works with employers to determine skills and positions needed in new or expanding facilities, screens prospective employees to find the best matches, develops curriculum based on the employer's needs, and trains new employees. All of that is at little or no cost to the employer.
Hitt explains that readySC representatives are at the table with the Department of Commerce and prospective employers "when we're closing deals of any size."
Each screening and training program is individualized to the company, even the three tire manufacturers readySC has trained, Hitt says. He adds, "Each one of them tells me theirs is the best in the industry based on what we put together for them." According to Hitt, readySC has trained some 5,000 tire employees for Michelin, Bridgestone and Continental combined.
Baggett was particularly proud of what readySC had done in the Charleston area, screening and training new employees for large companies like Boeing, Robert Bosch and COMACT USA. The training is worked in around the new employees' schedules too, Baggett says, offering after-hours courses. "Our tech colleges are trained toward career readiness," Baggett says.
Blackwell was proud of even more than readySC, saying "all our education partners are responsive to our needs — we're working to produce an emerging workforce that meets our needs."
South Carolina has a lot of engineering talent, he says, and now Clemson University offers a new automotive engineering program that has attracted many students and many employers. The employers are, Blackwell says, "coming down and sucking students out of it."
Upstate South Carolina also works hard to attract younger talent, starting as early as eighth grade with the Anderson-Oconee-Pickens Business & Industry Showcase. The 2013 showcase saw about 5,000 students, Blackwell says, and about 60 companies displayed robotics, products, and everything else that they do. "These jobs are right here in our back yards," Blackwell says, so the point is to help students see their potential futures in manufacturing without needing to leave their home area.
Blackwell is proud of the workforce in South Carolina, saying, "We have the skilled workforce not only for the manufacturing of today, but the manufacturing of tomorrow."
Assets
South Carolina is also investing in its infrastructure to the tune of $2 billion. This project includes deepening the harbor at Charleston and adding port capacity, as well as improving roadways and adding a new intermodal rail yard.
"All of this is to be ready by the end of this decade in time for the [opening of the expanded] Panama Canal," says Hitt.
The deeper harbor will allow large ships currently classified as "postPanamax" to access the harbor even at low tide. Currently, such ships are only able to access the port during high tide when the water is deep enough to hold them. As Baggett says, "bigger ships mean better point-to-point connections."
Baggett says that his county and region, which are located just north and west of Charleston, are investing in their infrastructure to prepare for the opportunities the deeper port will provide. "We'll see more distribution activity in the years to come," Baggett says.
The benefits of the deeper harbor will be felt even in the far northwest corner of the state in Oconee County. Blackwell explains that they have built two industrial complexes in the vicinity of I-85, the highway that connects them to the eastern seaboard and leads to I-385 coming up from Charleston. They have also a 100-acre rail site where companies can access the Norfolk Southern rail line in Seneca.
Lifestyle
South Carolina is a beautiful state to visit. Baggett points out that Charleston is the No. 1 tourism destination in the country for the third year in a row according to "Condé Nast Traveller." This is as much because of the city's friendliness as it is the city's beauty and history.
Blackwell says that all of South Carolina offers "wonderful quality of life, but in our neck of the woods, we have the third lowest property tax in the state while South Carolina has the ninth lowest in the nation."
Baggett also pointed out the charms of the Summerville's Family YMCA Flowertown Festival, which just celebrated its 42nd anniversary. Jury-selected artists display their wares and area restaurants purvey fine cuisine in a setting covered in live flowers to some 200,000 visitors each year in early April.
The state has seven national parks, and the South Carolina State Park Service protects nearly 80,000 more acres of lands in the Palmetto State.
More Info
South Carolina Department of Commerce 
Dorchester County Department of Economic Development 
Illustration by cooldesign at Free Digital Photos.net