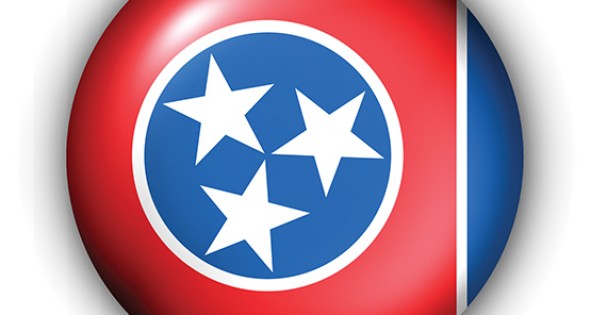 Tennessee Creates New Jobs
27 Jan, 2016
By Rachel Hamilton
Tennessee saw 24,221 new job commitments in 2014, the second year in a row for its record-setting job creation. As of November, the state had created more than 23,000 new jobs in 2015 with the prospect of more.
"Last year we had a really big year; probably the biggest year we've had in investment and job creation [in the last 10 years]," says G. C. Hixson, executive director of the Joint Economic & Community Development Board of Wilson County, just east of Nashville. For example, Under Armour Inc. announced a new fulfillment center in Mount Juliet, an investment of over $100 million that will create 1,500 jobs.
"I've been out telling that story that we're where Tennessee begins its business day," says Clay Walker, CEO of Networks Sullivan Partnership in the northeastern corner of Tennessee. "Prospect activity is now higher than it's ever been in the 10-year history of this organization."
"We invest in economic development; we proactively are always looking for programs," Walker says, listing Educate and Grow, the Aviation Education Initiative, and Arcam's training as examples of programs that have contributed to economic excellence in his area.
Also in the northeast corner of the state, the Northeast Tennessee Valley Regional Industrial Development Agency (NETVRIDA) has partnered with Eastern Tennessee State University and local companies to develop the Soft Landings Program.
With an agent in Dusseldorf, Germany representing NETVRIDA in the EU, the Soft Landings Program is "targeting small companies that just want to get into the US and North American market," says Alan Bridwell, NETVRIDA's executive director.
"Most of the states have a strong investment criteria that easily fits a larger company," Bridwell explains, "but it's a tougher investment criteria for a smaller company."
"What I see with economic development is that success breeds success," says Bryan Daniels, president and CEO of the Blount Partnership, located just south of Knoxville. The Blount Partnership saw the creation of more than 3,900 jobs and $1.5 billion in capital investment in the last five years. Their four major announcements in 2015 created more than 1,700 jobs and totaled $1 billion in capital investment.
In the last five years, 18 businesses have announced expansions, including several relocations of headquarters, in Blount County. One of those, announced in October 2015, is Advanced Munitions International (AMI), which will build not only a global headquarters but also a manufacturing facility for an investment of $553 million to create over 600 new jobs.
Industries and Innovations
"We have clusters that happen to be trending up right now," Walker says of Sullivan County, but it is true in many areas of the state. He notes aerospace and aviation as well as chemical development in Sullivan County with Bell Helicopter's and Eastman Chemical Co.'s headquarters.
"It's pretty much a wide mix; the area is really strong with metal working and metal fabrication," Bridwell adds; NETVRIDA's territory includes Sullivan County.
"We don't have a major automaker," Bridwell says, explaining that northeastern Tennessee is a midpoint between Volkswagen, Toyota, GM and others; as a result, he says, "We have automotive suppliers."
"What we have here," Daniels says of Blount County, "are corporate headquarters, research and development labs," and aviation/aerospace, automotive production, primary metals, instrumentation development, and high speed computing. Many of those clusters, he says, are attracted to the proximity of Oak Ridge National Laboratory, the University of Tennessee, and the community colleges.
"Cirrus Aircraft relocated from Duluth," Daniels says; Cirrus announced plans to build a Vision Center for marketing, customer service and a delivery and maintenance center to be located at the McGhee Tyson Airport.
Team Health, one of the largest medical staffing and operations companies in the United States announced a $16.8 million expansion in Louisville as well, Daniels says.
Wilson County is home to manufacturing and food processing, Hixson says; Wonderful Group, a Chinese porcelain manufacturer, has announced a $150 million investment in Lebanon to create 220 new jobs.
Logistics and ecommerce have "always been sort of a strong suit for us," Hixson says, noting their central location and strong Internet and communication abilities; examples include Performance Food Group, Cracker Barrel, Starbucks and Amazon, as well as the new Under Armour project.
Talent and Education
Tennessee is invested in education; the statewide Tennessee Promise program, began in 2014 as a part of the governor's Drive to 55 Initiative, pays two years' tuition for high school graduates. The Drive to 55 Initiative's goal is to get 55 percent of all Tennessee workers holding at least a two-year degree.
"Having a facility close enough to them to use" is one hurdle students still face in some parts of Tennessee, Hixson says, but Wilson County is within 30 minutes of several colleges; "We've removed the financial restraints and we're certainly providing local alternatives to stay at home and go to school."
Blount County has a "robust workforce that's not one dimensional," Daniels says, who attributes this in large part to the Oak Ridge National Lab.
Federal money comes in through Oak Ridge and the University of Tennessee for research, Daniels says, noting, "What we also see with the lab piece is that we've got two major lab parks and people come to work for Oak Ridge and get hired away to private companies." In short, he says, "The labor force is very good here."
We have an exchange program with Eastern Tennessee State University with Bremen University of Applied Sciences in Germany," Bridwell says of the northeastern corner of the state. "We have a really good flow of grad students from Germany that are coming in and working with us; that's also part of the Soft Landings Program."
In the Tri-Cities area of Kingsport, Bristol and Johnson City, which the Networks Sullivan Partnership covers, "We have about a quarter million people in our labor pool," says Walker. That labor pool has already benefitted from 10 years of paid two-year tuition as well, through the area's Educate and Grow program.
Its Aviation Initiative also includes training developed in partnership between Bell Helicopter and Northeast State Community College, as well as a program developed by Arcam AB. "Arcam is probably the best manufacturing training facility I've ever laid eyes on," Walker says. "We have such great companies willing to partner [with educational institutions]; it lifts the whole area."
Assets
"Another economic driver for this county is that we are the home of the regional airport," Daniels says of Blount County. The McGhee Tyson Airport and the intersection of I-40 and I-75 are strengths he points out for his area, and he notes that the state itself being right-to-work is also an advantage.
NETVRIDA's Soft Landings Program just launched its first company after a six-year planning and certification process, Bridwell says. The program offers language, legal, visa and financial assistance. "It's a big step coming from Europe to North America or going the other way."
The Soft Landings Program also helps with front-end research, which Bridwell notes can sometimes be prohibitive for smaller companies. He says the companies targeted by the program are often very successful family-owned companies in Europe or Asia that might not be quite big enough to get across the ocean alone.
Interstates 81 and 26 intersect in the northeastern corner, and it is home to a foreign trade zone located in the Tri-Cities Regional Airport that Bridwell calls "a major advantage."
The airport is connected with certified select Tennessee Aerospace Park, Walker adds, and about a dozen aerospace companies are located in the area.
Northeast Tennessee is centrally located, as Walker says, and it has access to railways and is within only a "couple hundred miles of seaports."
Wilson County officials understand the needs of logistics and ecommerce companies, Hixson says. "Our incentive programs reflect that; we're trying to give them a better time getting in here." The ability to support the needs of companies like Amazon, he says most likely "shows we have excellent communication available. […] we have excellent service and providers here; in both Mount Juliet and Lebanon."
The Mississippi and Tennessee Rivers also connect the state to national and international trade.
Lifestyle
Tennessee offers a lot of outdoor amenities all over the state.
"About one third of [Blount County] is in the Great Smokey National Park," Daniels says, noting that it and the county's several lakes offer biking, hiking and fly fishing. "We don't have a lot of property in our county because of the park, but it drives people here for vacations; they have good experience here and sometimes they locate their businesses here."
"It is a very scenic region with a lot of lakes and mountains," Bridwell says of the northeastern region. He says the beauty of the area is part of what attracts international visitors, businesses and students. "They love the mountain region," he says, noting that ski resorts, and the Appalachian Trail add to the charm.
The northeastern region is also home to the Bristol Motor Speedway, which hosts NASCAR races twice a year, and there is a NHRA drag strip. Walker echoes Bridwell in describing some of the other outdoor recreation available in the area, and adds hot air balloon flights, zip lines, hunting and golf courses.
More urban attractions include the downtowns of Bristol and Kingsport, which Walker says have "gone through a renaissance" in which more housing and local restaurants have sprung up, adding that "It's a very exciting place to be right now."
Wilson County, being just outside of Nashville, also offers more urban attractions.
"One of the neat things we do have here is the Music City Star," Hixson says. This is a commuter rail system that connects Lebanon and Mount Juliet to downtown Nashville. "About 1,300 folks commute every day to Nashville on the Music City Star." It also offers free service to Tennessee Titans games.

More Info