Union County, South Carolina
16 May, 2018
" Our County may be small in numbers, but we are competitive by nature which is one reason why we have been successful in targeting our growing industry clusters—advanced manufacturing, warehousing, and logistics– through a three-step process by:  1) thinking globally, 2) embracing regionalism and 3) putting words into action at the local level. "  
~ Kathy Lancaster, Executive Director, Union County Development Board
Union County is a rural community in the Upstate region of South Carolina with a population of 28,000. Over the past decade, the County has been very successful in strengthening the local, regional, and state economies by building on its assets, existing resources, and human capital.
Advanced Manufacturing, Warehousing and Logistics are Union County's growth clusters with five international countries having their global footprint in the community-Spain, Germany, Japan, Canada, and Sweden. There are products manufactured in Union County industries and shipped out of Union County Warehouse and Logistics Centers each day which are used by consumers all over the world. And there are products manufactured here which are only manufactured in Union County, South Carolina-very impressive for this small rural Community in the Upstate region of South Carolina. For example, Standard Textile terry cloth products, carried at Marriott properties worldwide, Carlisle Finishing camouflage, which outfits American armed forces at home and abroad, Timken bearings used on  rigs, wind turbines, aircraft and even the space shuttle, Haemonetics' blood management devices and consumables used in hospitals emergency rooms, and surgical centers worldwide and  Gestamp, an international manufacturer of metal automotive components that will enable the company to serve both BMW and the Volvo Cars production facility in Berkeley County.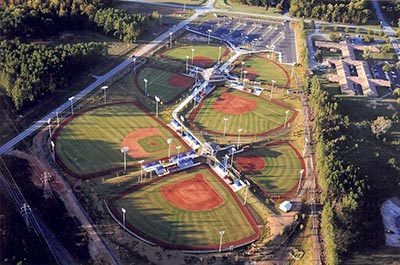 Union County is served by 5 electric power companies: Duke Energy, Lockhart Power, Broad River Electric and SC Electric and Gas.  The City of Union is an electric City and through its membership in PMPA owns 25% interest in Unit Two at the Catawba Nuclear Station. In 2017, Union County Partnered with Lockhart Power to build the County's next speculative building at Midway Green Industrial Park.
In terms of its workforce, Union County is very fortunate to be part of a strong regional labor shed which has experienced a growth rate of 30% within the past 15 yrs. Over 700,000 highly skilled and highly trained workers contribute to this area which is known for a variety of innovative and dynamic workforce development initiatives. Union County is SC Certified Work Ready Community offering a variety of industry focused workforce development approaches to support needs of the local business community and strategically positioned to recruit workers not only from the Upstate region but from Counties to the east and west of its borders.  These approaches bring together many collaborative partners such as SC Works, ReadySC, Spartanburg Community College, USC Union and community organizations.
Educational and worker training programs, apprenticeships, startup training with ReadySC, and dual credit opportunities with the local high school and career center have created a pipeline of workers for Union County industries.
Union County has a unique character and charm featuring a thriving rural community located within close proximity to larger cities in the State and less than a day's drive away from nearly every major metropolitan city in the eastern U.S. History buffs will enjoy a quiet walk down streets lined with homes from centuries past and cultural connoisseurs can spend time browsing through unique galleries, shops, and studios.  Locals and visitors alike explore historical trails, visit rivers and lakes and cheer from the stands at local sporting events.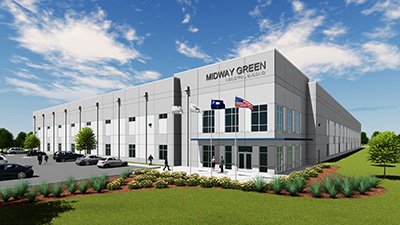 Strategically located between Greenville/Spartanburg SC, Columbia, SC and Charlotte, NC, Union County has a healthy transportation network with excellent regional access putting it in close proximity to major markets and suppliers.
Under a 30-minute drive to major interstates such as I-85 and I-26, and close by to I-20 and I-40.
Served by two major highway routes-US Highway 176 (4 lane highway) and Highway 49 which is part of a three state highway system which runs from SC to Virginia.
Within an hour drive time to 3 major airports: GSP international, Charlotte Douglass International, and Columbia Metropolitan
Major rail carriers, Norfolk Southern and CSX.
Close to three international ports: Charleston, Georgetown, and from the Trakas site, about 33 minutes away from the inland port in Greer, SC.
Since 2011, over 80% of the Union County's industrial growth has been the result of existing expansions within its growing industry clusters. 5 new companies located in Union County; 4 have announced expansion projects; and 7 existing industries announced expansion projects during this timeline. The end result meaning close to 380 million in investment and over 1000 new jobs.  All of this did not just happen; it was the result of smart growth planning by developing initiatives and strategies to build on assets, existing resources and human capital.

For more information: uniondevelopmentboard.com