Wisconsin Secures a Sustainable Future in Manufacturing
05 Nov, 2015
Wisconsin Profitable Sustainability Initiative positions the state as a nationwide leader.
Caption: Through controlled experimentation following the PSI diagnosis, Gordon Aluminum increased its product yield by 18 percent by changing the design of their die. Photo: Gordon Aluminum
By Lee Swindall
Cultivating sustainable business practices is incredibly important, not only to preserve a world for future generations, but also to help companies manage resource efficiency and conserve resource inputs in manufacturing processes to save money in the long run. The Wisconsin Manufacturing Extension Partnership (WMEP) realized this need and in 2010 created an initiative that is striving to keep Wisconsin companies up to date with sustainable practices, which helps companies save thousands of dollars, all while preserving the environment.
The Wisconsin Profitable Sustainability Initiative (PSI), funded by a grant from the Wisconsin Economic Development Corp., establishes the state as a nationwide leader in sustainable manufacturing and seeks to help companies find opportunities to improve efficiency and sustainability in energy, logistics, product and process innovation and environmental improvements.
The Initiative brings together a group of expert partners to work with manufacturers and utilize a three-step system to help companies find the best way to customize processes and protocols to increase sustainability. The expert teams consists of representatives from WMEP, WEDC, UW-Stout Manufacturing Outreach Center, as well as Baker Tilly/Virchow Kraus for project financing, business planning and ROI calculations; SCS Engineers for water, energy and environmental expertise; and LogiServe for expertise in transportation, supply chain and logistics.
How it Works
• The process begins with a 30-day diagnostic period where the team identifies and prioritizes the opportunities for the participating company to make profitable sustainable improvement.
• Next, the experts set to work on a 60-day assessment period to analyze the opportunities that were discovered and undertake a rigorous cost/benefit analysis on each to ensure that every project is feasible, with a definite impact, payback period and solid return on investment.
• The last phase, implementation, can vary in length from six months to 24 months and includes the execution of agreed upon projects as determined by the first two phases. Past projects have included replacing old machinery with modern, more efficient models; switching low-efficiency fixtures to more sustainable alternatives; redesigning manufacturing processes to optimize energy use and reduce raw material use; and finding new pathways for beneficial reuse of manufacturing waste outputs.
To date, the initiative and its innovative three-step process have spearheaded 194 projects at 111 manufacturing companies statewide. On average, companies spent $122,232 per project and realized an annual savings of $138,975, creating an average breakeven on investment in just 11 months.
Gordon Aluminum Increases Product Yield
One of those 111 companies, Gordon Aluminum, a one-source aluminum extruder and fabricator located in Schofield, put the PSI process to the test after realizing its energy costs could be much lower. Owner A.J. Gordon approached WMEP knowing that he could reduce gas, electrical, lighting and HVAC costs across the board by decreasing his scrap creation.
After the initial stages of the process, the PSI expert team challenged Gordon and his company to give up long-held assumptions, even on product failure and the root causes of such failure. Through controlled experimentation following the diagnosis, the company increased its product yield by 18 percent by changing the design of their die.
Additionally, the PSI team identified uneven temperatures as a cause of more product failure, and the company replaced several ovens which led to even more efficiency and product yield.
Over the course of the PSI process, Gordon Aluminum invested $300,000 in sustainable improvements, and Gordon estimates that the entire investment was earned back to the company in energy savings and increased product yield in less than a full year.
"Very early in the program we recognized that improved environmental outcomes are a byproduct of improved resource efficiency," says Randy Bertram, director of sustainability services at WMEP. "We focused on the efficiency side of the equation, which allowed us to achieve the higher ROI."
In addition to energy and cost savings, the PSI process has made great strides toward reducing the state's environmental impact. To date, PSI has created annual reductions of 11.95 million kilowatt hours, 10,812 metric tons of carbon dioxide equivalent, 8, 931 tons of solid waste, 26,832 tons of hazardous materials, 17 tons of air emissions and 53,713 tons of diesel fuel.
The PSI process is the only program of its kind in the world, adapted specifically for manufacturers' needs and concerns. And no other program has achieved the economic impact in the manufacturing sector that PSI has in its five years.
To continue its mission of promoting sustainable manufacturing, WMEP shared the PSI program models with the National Institute of Standards and Technology in the hopes of inspiring similar initiatives around the country to create more efficiency and manufacturing sustainability nationwide.
"Increasingly small to medium-sized manufacturers are being required to demonstrate they are capable of operating more sustainably," Bertram says. "This is a challenge that doesn't stop at state borders. At the end of the day we are all Americans. If what we learned can help strengthen the national manufacturing economy then Wisconsin will be even stronger. A chain is only as strong as the weakest link."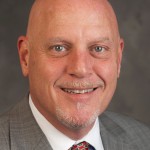 Lee Swindall is the vice president of business and industry development at the Wisconsin Economic Development Corp. Learn more at www.inwisconsin.com.