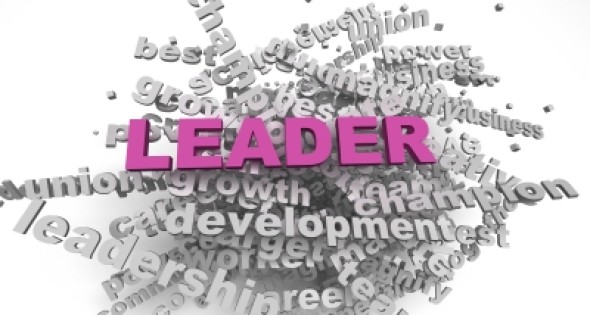 Wyoming: Fiscally Sound, Low Tax State
29 Sep, 2014
By Rachel Duran
Any business considering expanding or locating to Wyoming can rest assured that the state will remain fiscally stable, and will not raise taxes to overcome deficits. In fact, the state's fiscal resources include $18 billion in reserves and investments.
What's more, "We are unique in the nation in the ability to support the Wyoming Business Ready Community Program," says Ben Avery, director, business and industry division, Wyoming Business Council. The grant is funded to nearly $50 million each biennium, where $25 million a year is available to support communities to develop infrastructure in order to support business development. The grant funds are awarded to communities and not given directly to businesses.
Communities use the Business Ready Community Program's funds to do things such as expand water and sewer services, and run utilities to a property, Avery says. Communities can also use grant funds to build a facility to support a business, where a portion of the lease payments by a business can be applied to the purchase of the facility.
Avery says a Wyoming location is a cost-effective one. The Wyoming Business Council hired Applied Economics LLC out of Phoenix to develop a comparative tax and incentive analysis for a manufacturing facility, comparing Converse County, Wyo., to locations in surrounding states.
"Wyoming has such a low tax rate we really don't have a lot of taxes to abate," Avery says. "Other states will have in their incentives the ability to abate taxes for certain periods of time." In a comparison of eight locations and a summary of the total taxes by type, where "taxes net of incentives" include only sales tax incentives and not property tax abatements, Converse County ranked second lowest at $173,000 based on low overall business taxes (Bismarck, N.D., was the lowest at $120,255).
Avery also points out that Wyoming's state government is consistently recognized among the top three best run states in the nation. "We have a stable fiscal policy, legal policy and tax policy," he says.
"We also have one of the nation's friendliest regulatory climates," adds Scott Sutherland, director of real estate and procurement, Granite Peak Development LLC, based in Casper. "We are also a right-to-work state, with low union activity.
Down to Business

The state is located in the heart of the Rocky Mountain Region, bordered by Utah, Nebraska, Idaho, Montana, South Dakota and Colorado.

Wyoming's energy and minerals sector rank nationally in the top 10 across major energy industries, including first in five categories.
According to the Wyoming Taxpayers Association, Wyoming's personal tax burden is the second-lowest in the nation. Major yearly personal taxes are about 4 percent of income, while the regional average ranges from 7 percent to 9 percent.
Industries and Innovations
The stability and regulatory climate found in Wyoming bode well for an energy industry intensive state. The state is one of the nation's leading energy producing states, with traditional resources such as coal, oil and natural gas, as well as wind energy production. "We are among the top five producers of wind energy in the country," Avery says. "And in fact, albeit that we have a low population and low energy consumption, we generate enough wind energy to support the state's needs; most of our energy is exported."
In regard to wind energy industry developments, Anschutz Corp., through the affiliate Power Company of Wyoming, is in the permitting process near the community of Rawlins, located in southern Wyoming, to be cleared for development of a 1,000 turbine wind farm. It would be the largest wind farm in the world.
According to Anschutz Corp. press materials, the development is called the Chokecherry and Sierra Madre Wind Energy Project and would be located on 2,000 acres. The project could generate up to 3,000 megawatts of clean energy. Another affiliate, TransWest Express LLC, is developing a 600 kilovolt direct current transmission line with a capacity of 3,000 megawatts to move the power from Wyoming to south of Las Vegas.
In other industry cluster activity, the state continues to boost its technology sector, specifically with data centers, says Heather Tupper, marketing and outreach program manager, Wyoming Business Council.
In addition to the benefits of low cost power and a cool climate to help in cooling the systems, the state also offers data center specific incentives. And, there is also the ability to run infrastructure to locations through the Business Ready Community Program grant funds.
Wyoming, while home to an abundance of latent fiber optics, continues to expand broadband connectivity throughout the state so rural communities have opportunities to grow the technology sector in their communities, Tupper says.
Avery adds the latent fiber was attractive to Microsoft a few years ago when it was looking to site two large data centers somewhere in the Rocky Mountain west. After reviewing Wyoming's assets and comparing them to other states, the abundance of latent fiber presented Microsoft the opportunity to build one large data center facility, locating to Cheyenne as opposed to building two separate facilities in different locations.

Talent and Education
Sutherland says Cheyenne is within 45 minutes of three universities, and provides direct access to the Colorado Front Range region and its talent base. "One of the benefits in a lot of areas of the state is when you look at a regional-based workforce, we can draw from several places around the state," Tupper says.
Adds Sutherland: "It is easy to get employees to transfer to the state."
Wyoming high school graduates who maintain a certain GPA and earn a certain ACT placement score are eligible for the state's Hathaway Scholarship, which pays for most of a student's tuition and room and board to the University of Wyoming, or community college or technical school in the state.
"There are seven community colleges, and they work closely with their economic development organizations and their local industries to learn the needs in the communities," Tupper says. "They assist in putting together programs to train workers to ensure the talent pool is available for the industries that are strongest in those areas."

Assets
The logistics and distribution cluster is starting to gather momentum in Wyoming, as are intermodal developments. Until eight years ago, Wyoming was home to only one rail industrial park. A robust network of rail parks is now under development. One of the developers is Granite Peak Development, which has multiple industrial parks located throughout Wyoming.
The 3,500-acre Cheyenne Logistics Hub at Swan Ranch is served by two main line rail companies, BNSF and Union Pacific. The park, developed by Granite Peak, is also bordered by Interstate 25 and Interstate 80. In August, officials had expected to complete the infrastructure build out at Swan Ranch. Also in August, the park received its first unit train, which featured 133 cars. "This is a big deal for a lot of companies to be able to access unit train service from multiple carriers and then direct access to two interstates," Sutherland says.
Sutherland says the Casper Logistics Hub will also feature unit train capacity for load and unloading. Cheyenne's unit train capability will serve a variety of goods. Casper's unit train will primarily be a crude oil unit train facility. The Casper Logistics Hub is 450 acres with the ability to expand another 600 acres. This development is also in the process of completing the installation of infrastructure.
"Casper is the hub location of the oil and gas shale play that has been going in the state," Sutherland says. "We are a centralized location for those entities serving North Dakota, Colorado and Wyoming."
Outdoors and Recreation
One third of Wyoming is a powder stash. The state's ski resorts are famous for getting the deep, fluffy snow that skiers and snowboarders crave. The resorts have fewer crowds and shorter lift lines. The natural wonders of Yellowstone National Park are just a hop, skip and a jump away. Source: winter.wyomingtourism.org.
Lifestyle
Sutherland says like other western states, Wyoming offers unique outdoor experiences. For instance, Casper is home to one of the nation's top five blue ribbon trout fishing locations. Casper is also the central hub of Wyoming and has a large presence in retail shopping, the arts, and health care.
Avery says quality of life is a perception of where you are at. "Everyone has a good quality of life," he says. "One thing we do have over a lot communities and states is a very low crime rate, as well as government and fiscal stability."

More Info
Illustration by David Castillo Dominici at Free Digital Photo.net