Agri-Technology Picking Up Speed While Food Processing Expansion Clicks Up
15 Sep, 2020
What is happening in technology serving agribusiness planting, harvesting, processing and distributing right now promises to advance the agricultural industry by leaps and bounds.
Drones monitor crops; farms can work entirely hydroponically, with complete crop systems stacked up vertically in reclaimed warehouses in urban areas; new water and pest mitigation technologies are helping create more and better row crops every year; and more connected analytics compiled and organized from terabytes of data are making food processing more efficient.
Food processing employment/business development The Bureau of Labor Statistics shows a workforce of over 43,000 in food processing as of the earliest data available (2017), making an average of about $27,000 per year.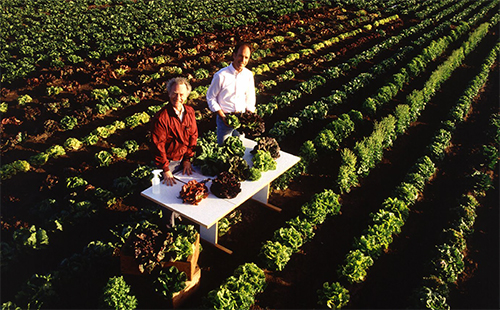 Top paying food processing jobs are in dairy product manufacturing ($37,000).
The largest percentage of workers are in animal slaughtering and processing (14,230).
California has the most food processing employees, and Arkansas has the greatest concentration of food processing jobs and locations.
Employment has remained relatively steady over the last few years, with some food processors taking hits from COVID-19, plus other issues related to immigration and workforce availability According to the United States Department of Agriculture (USDA), the food processing industry, which accounts for the second largest industry group of the agriculture industry (food services is first), continues its expansion movements.
One example is Associated Wholesale Grocers, Inc. (AWG), planning to expand by constructing a new facility in Hernando, Mississippi. The project will bring over $300 million in investment and 79 new jobs to Mississippi, and is expected to be operational by Spring, 2023.
Another expansion announced in June is the Prime Beverage Group, a contract beverage manufacturer, which will invest $68 million to establish their first manufacturing facility in Kannapolis, North Carolina, that is expected to be a full-service state-of-the-art production facility. The 300,000 square foot facility will include a warehouse plus a new production line method for filling up to 1,500 cans per minute.
Also in June, General Advanced Foods in Lubbock, Texas, a food processor of tortilla and corn flour, announced a $87.1 million renovation plan for its current facility, to include an expansion into a new corn milling plant located at the Lubbock Rail Port. This project will create 125 new jobs.
Ag-tech developments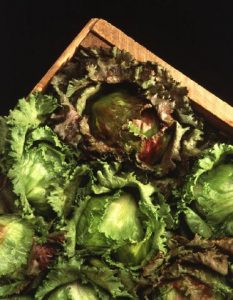 Developing and applying better agriculture technology is a relatively new issue with agribusiness. But it's a concept whose time has come.
Take the case of the $64.7 billion specialty crops industry, defined by the USDA as fruits and vegetables, tree nuts, dried fruits and horticulture and nursery crops, including floriculture. It made up one-third of U.S. crop receipts and one-sixth of receipts for all U.S. agricultural products in 2017.
Some of these specialty crops are labor-intensive to plant, harvest, and/or process. For example, harvest for many specialty crops requires workers to accurately distinguish ripe and unripe fruits and vegetables and gently pick, sort, or package the fruit or vegetable by hand without damage.
That will change. The USDA report indicates that the long-term decline in the supply of farm labor in the U.S. has encouraged producers to select less labor intensive crops, invest in labor-saving technologies, and develop strategies to increase labor productivity.
The government has adjusted to this decline, creating Title VII (Research, Extension and Related Matters) of the Agriculture Improvement Act of 2018, which includes a request in Section 7610 to review programs of the USDA that affect the production and processing of specialty crops.
The secretary of the USDA (currently Sonny Perdue) will work with that Act to develop and implement a strategy to accelerate the development and use of automation or mechanization in the production or processing of specialty crops. But there's more.
From 2008 to 2018, the USDA created a fund of $287.7 million for 213 projects to develop and enhance the use of automation or mechanization in specialty crop production and processing, many of which have been implemented.
These projects covered a broad range of technologies, including job aid/machinery automation, machine learning/data analysis, mechanical harvesting/processing, precision agriculture, remote sensing/drones, and sensors.
One of the projects was for the National Institute of Food and Agriculture (NIFA), which was given $5,161,495 for the project "Managing Irrigation and Nutrients with Distributed Sensing for Specialty Crops." The project was designed to achieve between a 40 and 70 percent reduction in irrigation water applications, using sensor-based set-point irrigation control.
For one of the growers that adopted the technology, an average 50 percent reduction in irrigation saved over 43 million gallons of water and $6,500 in pumping costs.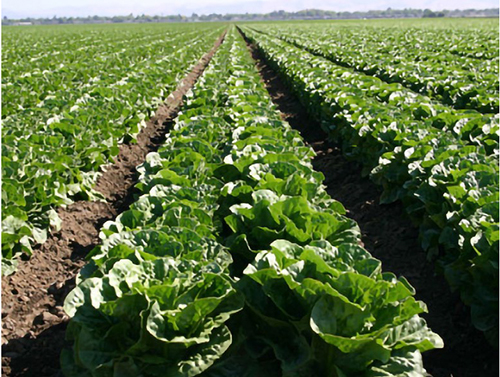 Other USDA-funded work using artificial intelligence and digital agriculture to improve farming resilience is on the horizon.
For example, NIFA recently awarded a $10 million grant to the University of California-Riverside for a project designed to lay the foundation for a long-term shift (10-20 years after the project) to highly-automated mechanized farm management systems (irrigation, nutrient, salinity, pest), while improving currently used technology in the short-term and medium-term (5-10 years after the project).
Evolution of workforce training
Workforce training for this new era of ag-tech is one of the messages from David Still, project director for the Still Lab at the California Polytechnical Institute in Pomona, California, and executive director for California State University Agricultural Research Institute (CSU-ARI).
The Still Laboratory focuses on plant improvement through breeding, physiological genetics and genomics. "We are recruiting people with artificial intelligence backgrounds who have never worked with agriculture," Still says. "If you are an engineering student, or a computer science student, I can guarantee you are not taking any classes in agriculture. We are building teams, so that even if you major in plant science, you can also be working with people in the College of Engineering or Computer Science who can help as a team. And that is where we are today."
Ag-tech focus: Lettuce
Lettuce is one of the largest vegetable crops in the U.S., with nearly 70 percent grown in California and the remaining 30 percent grown in the southwest corner of Arizona.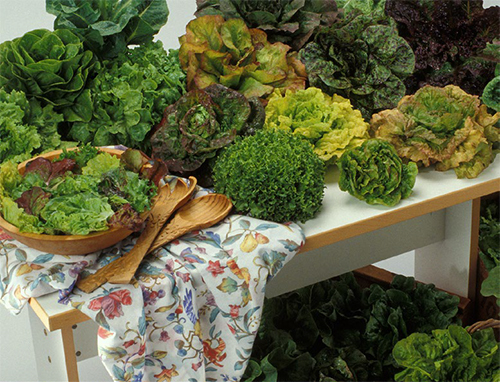 USDA stats indicate that there were 222,269 acres of lettuce (head, leaf and romaine) planted in 2018, down almost 100,00 acres from 2016, mostly as a result of a long-running drought in California.
Lettuce is planted by most growers at a distance of about every ten inches apart, but otherwise not very standardized in terms the number of rows.
"Simply by looking how artificial intelligence can help us go into a field and distinguish between a lettuce plant or a weed, and then spray or mechanically clip off that weed and leave just the lettuce, while traveling along at 7 miles per hour, I think it's just a matter of time before that becomes something we will be seeing more and more in harvest operations," Still says.
Crop managers, seed companies and breeders are all involved in some aspect of new agriculture technology development. "Because we can sequence very cheaply 1,000 plants, which is what we want to do, and then use our drones and remote sensor technology to see which ones are resistant to the insects or taking up the nitrogen from the soil better, we can detect that, and match that up with our sequencing data," he says. "Then we can use those results to advance the very best selections and sell that seed. With those ideas, and other gene technologies, we can reduce a ten year breeding cycle to a three to five year cycle."
On the crop management side, he says that farmers now are using I-pads to schedule irrigation, for example.
But there are other plans being developed. "The farmer can put remote sensors in the field to manage micro-climates," he says. "Now you can take a drone out there, and you can see a hot spot out in your field. Using your drone's spectral imaging, you can see plants that are getting yellow, which may mean that there is a virus out there or insects out there. Then you can go out in the field and remove those plants."
That's a good thing for the environment because now the grower doesn't have to spray the entire field to treat the virus or the insect. "We are close to widely employing that sort of technology, and there are some people are already doing it."
Side Bar
Cutting Edge
While the world continues its fight against novel coronavirus, researchers and private industry have banded together in order to slow the spread of the virus and develop new tests and treatments for COVID-19. Now, more than ever, it is evident that collaboration is necessary to overcome current challenges and nowhere is as uniquely qualified to help foster these collaborations than Huntsville's HudsonAlpha Institute for Biotechnology.
At the outset of the COVID-19 pandemic, the companies residing on HudsonAlpha's biotech campus have increased laboratory testing capacity, launched point-of-care testing diagnostics, advanced early stage antibody treatments for immune response, provided researchers with critical reagents for COVID-19 projects and researched personal protective equipment sterilization methods for the reuse of PPE equipment.
Much of this progress can be attributed to the HudsonAlpha ecosystem that promotes collaboration on solving some of the world's most challenging problems.
Diatherix-Eurofins, a diagnostic testing laboratory, released it's COVID-19 panel in mid-March and immediately began working with physicians and hospitals to test symptomatic patients. Since launching, Diatherix has increased its testing capacity by more than 50% by adding to their workforce and expanding into and repurposing lab and office space at Hudson-Alpha. Diatherix-Eurofins recently Emergency Use Authorization (EUA) for it's COVID-19 panel and have provided diagnostic test results to more than 70,000 people nationwide.
We appreciate that HudsonAlpha removed many obstacles that have allowed Diatherix to scale up capacity for large volumes of COVID-19 testing, said Jen Cart, CEO of Diatherix Eurofins. Their swift accommodation of our needs demonstrated the incredible support and true purpose of the HudsonAlpha's mission for collaboration and connectivity.
HudsonAlpha has additionally rolled out an FDA Advisory panel to help companies navigate the EUA and approval process for COVID-19 related devices, diagnostics and therapies. A one-of-its-kind advisory panel of associate company executives is working with companies across the state that need guidance and direction on navigating the regulatory pathways for approval.
HudsonAlpha has utilized its purchasing power to procure PPE, reagents and critical cleaning supplies for employees, the associate companies and community first-responders. The Institute acquired more than 7,000 disposable face masks and made them immediately available to companies on campus. When lack of high demand equipment threatened the procurement of reagents, HudsonAlpha stepped in to work with all the companies and labs on campus to overcome the barriers of a strained supply chain.
HudsonAlpha has advocated for the associate companies throughout this crisis and as local, state and federal policies are updated, many within the Institute work working daily with the associate companies on funding options, best practices on workplace safety and on return-to-work planning.
More than 10 companies are working on COVID-19 related projects at HudsonAlpha
Acclinate Genetics is working with clinical trialsponsors to ensure diverse representation in therapeutic testing.
CFD Research's Computational Medicine and Biology team is working on various aspects of COVID-19 respiratory viral infection, transmission, protection and treatment.
Diatherix-Eurofins a diagnostic testing laboratory, is providing testing for COVID-19.
Discovery Life Sciences is continuing to support the advancement of COVID-19 diagnostic testing and vaccine development by providing expert biospecimen solutions, genomic, immunohistochemistry (IHC) and flow cytometry services.
iCubate is providing Alabama hospitals and health care organizations the recently launched "iC-COVID19 Assay", which enables large cities and small towns the ability to offer an on-site, localized coronavirus test.
iRepertoire has developed a technology that could collect the antibodies from patients who have recovered from COVID-19 and produce them in large quantities.
Microarrays is manufacturing Covid 19 diagnostic products.
Prozone Water Products is researching and developing a device for PPE sanitation for healthcare providers.
TransOMIC Technologies is currently supplying reagents and test kits for COVID-19 research.
To learn more about COVID-19 efforts on the HudsonAlpha campus, visit hudsonalpha.org/hudsonalpha-updates-on-covid-19.