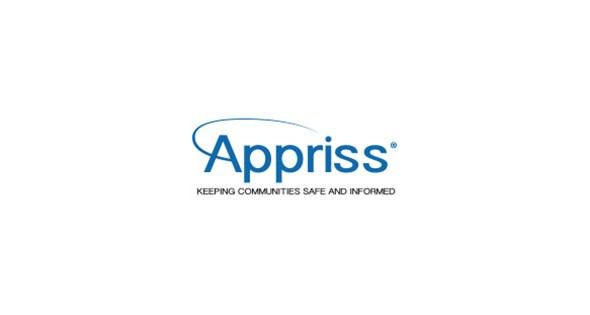 Appriss to Create 200 Jobs with Expansion in Jeffersontown
07 Dec, 2017
Appriss Inc., which provides data and analytics services to help clients address safety, fraud, risk and compliance issues, will expand its Kentucky presence by 200 jobs, investing $11.3 million as it relocates its headquarters within Jefferson County, Gov. Matt Bevin announced recently.
"Appriss is a leading employer in Kentucky whose innovative technology serves the law enforcement, justice, security and healthcare communities," Gov. Bevin said. "Its expansion and relocation will provide greater growth opportunities in the years ahead. We look forward to watching the new Appriss building go from conception to completion. We are grateful to have Appriss thriving in Kentucky and thank its leaders for their continued commitment to Jefferson County and for their latest creation of excellent new jobs."
Appriss will consolidate services from two Louisville-area locations and relocate by mid-2018 to a Jeffersontown office building at 9901 Linn Station Road, which ResCare Inc. announced earlier this year it would vacate. Going forward, the facility will be known as the Appriss Building. The company's developer plans a new fitness area, conference center and outdoor lounge, as well as new entrances and signage.
"We believe our employees are some of the most talented in the area," said Michael Davis, CEO of Appriss. "They are focused on our work that keeps victims safe, helps law enforcement catch the bad guys and supports our health providers as they fight the opioid crisis."
"We are excited to design and build out 105,000 square feet of space that will be transformational in how more than 400 of our local team members work," said Jeff Byal, chief financial officer for Appriss. "We are making a significant investment in technology, facility buildout and office furniture, as well as meeting and collaboration areas to align to how our teams work locally and with our other offices."
Appriss has maintained its headquartered in Louisville since it was established in 1994 as the VINE company. Appriss uses data and analytics to address safety and compliance concerns for clients across an array of government and commercial enterprises in 25 countries, with a focus on retail, healthcare and public safety. The company currently employs 670 people in Louisville, Southern California, the UK and Poland. The new Louisville jobs are projected to pay an average hourly wage of nearly $40.
Sen. Julie Raque Adams, of Louisville, noted the company's strong track record and the impact this announcement will have on the local workforce.
"I am pleased to hear of Appriss Inc.'s newest investment right here in Louisville, which will create new jobs and opportunities for our ever-growing Kentucky workforce," Sen. Adams said. "As a company that has been established in the commonwealth for over 20 years, I know Appriss Inc. will continue to have great success in Kentucky and beyond."
To encourage the investment and job growth in the community, the Kentucky Economic Development Finance Authority (KEDFA) in October preliminarily approved the company for tax incentives up to $3 million through the Kentucky Business Investment program. The performance-based incentive allows a company to keep a portion of its investment over the agreement term through corporate income tax credits and wage assessments by meeting job and investment targets.
Appriss also can receive resources from the Kentucky Skills Network. Through the Kentucky Skills Network, companies can receive no-cost recruitment and job placement services, reduced-cost customized training and job training incentives. In fiscal year 2017, the Kentucky Skills Network provided training for more than 120,000 Kentuckians and 5,700 companies from a variety of industry sectors.