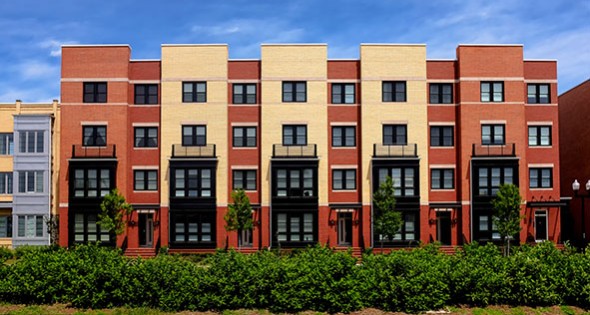 Comparing the Costs of Apartment Rentals
07 Dec, 2017
Furnished housing aggregator, Nestpick, have released the 2017 Furnished Apartment Index, detailing the cost of both furnished and unfurnished apartments in 100 cities around the world. The results reveal whether it makes more financial sense to rent furnished or unfurnished in 100 cities, as well as the minimum salary required for an individual to afford an apartment, and in the case of renting unfurnished, how long it would take to recoup the initial furniture investment.
Boston, has the most expensive single-person furnished apartments, at $464 more than unfurnished. Zaragoza, Spain, has the most cost-effective single-person furnished apartments, at only $22 more a month than unfurnished.
To rent a single-person furnished apartment in San Francisco, USA, an individual must earn a minimum of $8,136 per month.The price difference between furnished and unfurnished single-person apartments in San Francisco is $300.
With professionals seeking more and more opportunities abroad, Nestpick created a resource to help expats, short-term movers and consultants find the most financially viable type of apartment to rent. For this reason, the study looks only at current asking prices for apartments, and is not indicative of the average rent paid in each city.
The research began by hand-picking 100 cities for the final index, focusing on capitals, economic centers and large expat hubs, as well as cities with an IKEA store. By choosing a well-known furniture retailer with an international presence, the study was able to directly compare the cost of equipping an apartment with the exact same set of furniture. The study then looked at the online asking price of both furnished and unfurnished apartments in every city's greater metropolitan area, focusing on two size classes; single-person apartments and family apartments. These sizes are based on the Housing Standards advice published by the Greater London Authority.
For additional indicators to help new movers make the best financial decision, the researchers then calculated the monthly minimum salary required for a person to afford a new flat in each city, as well as how expensive or affordable it is compared to the international index average. Alongside this, the study indicates how long an individual would have to reside in an unfurnished flat in order to recoup the initial furniture costs.
"Many of our clients are consultants and millennials moving for fixed periods of time, so this study is a huge help for them to make an informed decision between renting furnished and unfurnished," says Ömer Kücükdere, Managing Director of Nestpick. "What the results clearly show is that it's a very different story depending on where you live in the world. While it makes perfect financial sense to rent unfurnished in Boston where you can recoup your furniture costs in just three months, in London it would take over a year to recoup the same investment, so renting a furnished flat makes much more financial sense."
The table below shows a sample of the results for a single-person apartment in San Francisco, USA. You can find the full study, including the results for family-sized apartments, here.