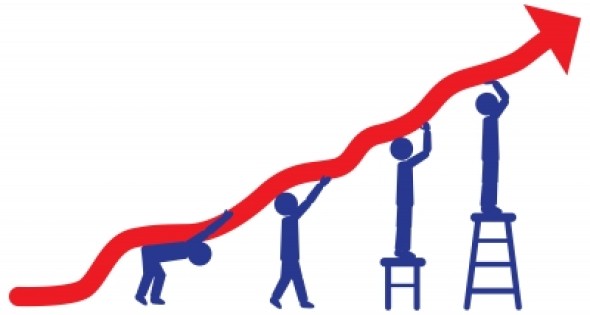 Louisiana Collaborations Lead to Expansion
02 Oct, 2013
By David Hodes
Louisiana is in comeback mode in a big way, placing an emphasis on helping secure this growth.
Stephen Moret, secretary, Louisiana Economic Development (LED), says that the most notable new incentive is the Competitive Projects Payroll Incentive Program that is actually a suite of incentives. "What makes this program unique is that it is similar to quality jobs programs in other states except it has the most robust payroll rebate," Moret says.
The Louisiana program is a payroll rebate for advanced manufacturing projects, pharmaceutical, automotive and data management services that provides an incentive rebate of up to 15 percent of a participating company's new payroll for up to 10 years.
Both the payroll and tax incentives and the industrial tax exemption were key to securing the South African-based Sasol North America project, the biggest manufacturing gas-to-liquid project in state history, Moret says. It's a $16 billion to $21 billion project representing 1,250 jobs with average salaries of nearly $90,000 a year.
Another project is underway with Lockheed Martin, with a $3 million advanced liquefied natural gas manufacturing project in New Orleans that will bring in 400 direct and indirect jobs. "We are literally just getting started with these first two projects," Moret says. "We have several more we hope to announce in the near future."
The collaboration of economic entities throughout the state is truly what drives the economic engine. For example, Jim Bourgeois, director of corporate development for the Baton Rouge Area Chamber, describes the chamber as a fact and data based economic development organization that has one of the most aggressive site selection and recruitment programs. "One of the factors that we have is all partners are pulling together, all seem to be in really close alignment," Bourgeois says, referring to the community economic development organization working with the state economic organization to attract and help develop business.
Industries and Innovations
Bourgeois says to take a look at the recent $1.5 billion EuroChem deal to get an idea of how officials work to attract businesses to Baton Rouge. EuroChem has committed to build an ammonia and urea production plant in the Baton Rouge area to manufacture and distribute fertilizer products in the United States and other markets.
The estimated $1.5 billion project will create an estimated 1,378 new direct jobs, resulting in an annual payroll of $11.6 million, according to LED estimates.
Louisiana continues to see large investments.
Another example is in the five-parish Southwest Louisiana Partnership region, which has announced $47 billion in projects in the last year, says George Swift, president and CEO of the Southwest Louisiana Economic Development Alliance. "So we are on the verge of an economic boom over the next several years," Swift says. "But at the same time we are continuing to diversify."
Swift points to the strong aviation sector as proof of that diversification, with Northrop Grumman and its maintenance center; ERA Helicopters; and AAR's maintenance and repair, all located in Lake Charles. "We would really like to find value-added companies that could use the plastics and chemicals that are manufactured here, or take advantage of that synergy from those existing companies," Swift says, alluding to the fact that the area is home to 24 petrochemical plants and several large refineries, including Citgo and Phillips 66.
Another example of the diversity in advanced manufacturing can be seen in northern Louisiana, where a German steel company, Benteler Steel/Tube, announced in October 2012 a $900 million investment to make steel tubes to serve the energy sector, that, when complete, will employ 600 people.
This is another example of the kind of collaboration that is seen throughout the state, says Scott Martinez, president of the 14-parish North Louisiana Economic Partnership. "That is one of the things that is important about this project — is that it is so collaborative," he says.
This has also been a great year for the Jefferson Parish Economic Development Commission (JEDCO), says Jerry Bologna, executive director, citing the recent announcement of the more than $1 billion investment by Cornerstone Chemical for a new anhydrous ammonia plant plus some plant infrastructure. It combines construction of explosives-services Dyno Nobel's $850 million ammonia plant with Cornerstone Chemical's $175 million investment in upgrades and infrastructure expansion at Cornerstone's Fortier Manufacturing Complex.  
The area also attracted the international headquarters of Smoothie King back to Jefferson Parish, which is where the company started as an entrepreneurial venture over 30 years ago. The LED will provide Smoothie King with a $2.4 million, performance-based grant payable over five years. "This was an international franchise poised to move their operations to Dallas and we were able to convince them to launch their global expansion here," Bologna says. "So that was a great win for us."
Frank Fink, director of the St. Mary Parish Economic Development says that the parish is predominantly an oil and gas region, with some expansions taking place at the shipyards. One example is InterMoor, Inc., designer and supplier of advanced mooring systems, which announced a $17.2 million expansion in 2009 that created more than 700 new direct and indirect jobs.
 "Over the next 18 months or so, we will probably be adding 2,000 new blue collar skilled labor jobs to the parish," Fink says.
Talent and Education
Moret says that to support the major projects in the state, the LED has partnered with technical colleges and universities. One example is Bossier Parish Community College and the state and local governments support of  a $21 million new advanced manufacturing training center to support the technical training needs for the new Benteler Steel/Tube project, as well as for other manufacturers expanding in the area.
At the four year college level, Moret says, they are funding programs of several million dollars for a telecommunications program for CenturyLink at Louisiana Tech University. The state offered the university $900,000 over three years to establish the Clarke M. Williams Professorship in Telecommunications, named in honor of CenturyTel's founder.
Assets
Louisiana's ports and marine transportation system are of vital economic importance to the state's economy. It is estimated that Louisiana's six deepwater and 21 inland and shallow-water river ports contribute 270,000 jobs and $32.9 billion to the state's economy annually.
The Port of South of Louisiana is the largest port in the United States by tonnage and the fourth largest in the world, exporting more than 52 million tons a year, of which more than half are agricultural products. All told, the ports along the Mississippi River handle approximately 60 percent of U.S. overseas grain export and the bulk of imported commodities.
Lifestyle
The "Big Easy" lifestyle of New Orleans permeates the whole state. Hot and humid weather is as common as the friendly wave from a stranger to visitors to this welcoming part of the country.
What's more, Louisiana has some of the nation's most aggressive and effective education reforms, including a teacher-prep model that links student test scores to teacher preparation in order to create higher accountability for teachers. Ground-breaking programs in public education are also underway in New Orleans, fostering the next generation of classroom leaders and social entrepreneurs.
In addition, dozens of Louisiana cities are restoring their historic landmarks and preserving their downtowns. And the amenities of the river and sea are always on the minds of the people of this state.
Fink says that the lifestyle in St. Mary's is a fisherman's dream. "We can start with fresh water and salt water fishing in the same day if you are a fisherman," he says.
Louisiana, a comfortable and historic place to live and work, is definitely on an economic surge, with large developments underway. "When you look at just the manufacturing projects that we have announced so far," Moret says, "it's more than $74 billion in capital investment. I am confident that it's the biggest in the country on a per capita basis," he says.
More Info
Louisiana Economic Development
Jefferson Parish Economic Development Commission
North Louisiana Economic Development Partnership
St. Mary Parish Economic Development
Southwest Louisiana Economic Development Alliance

Down to Business
Louisiana offers up to a 35 percent tax credit for individual investors who invest in early stage, wealth-creating businesses that seek start-up and expansion capital.
The state provides a tax credit up to 40 percent to existing businesses with operating facilities in Louisiana to establish or continue research and development within the state.
Outdoors and Recreation
Louisiana has 19 historic sites that are a treasure-trove for history buffs, including Fort Jessup, near Natchitoches in the northwest part of the state, and a key early border outpost; the Winter Quarters historical site, in Tensas Parish in the northeast part of the state, and one of the few remaining Civil War survivors and an example of a cotton plantation; and the Kent Plantation House, near Alexandria in central Louisiana, an authentic Creole plantation built prior to the Louisiana Purchase.
Illustration by Free Digital Photos.net