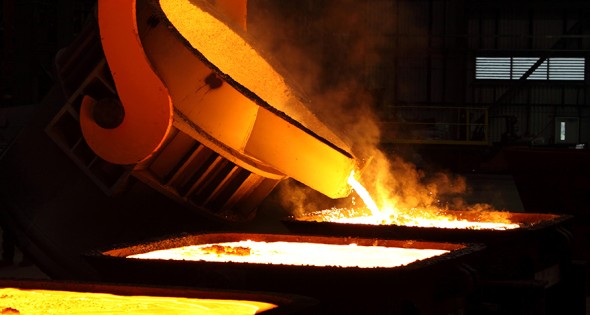 Mississippi Silicon Opens new Facility in Burnsville
30 Oct, 2015
$200 million facility is the first silicon metals plant built in United States in 40 years.
Earlier this week, Mississippi Silicon held a grand opening for its new $200 million manufacturing facility. The company, which began start-up operations in late September, just 21 months after groundbreaking, will help meet a growing demand for silicon metal, which is used in thousands of products ranging from computer chips to automotive manufacturing to chemicals used in industrial, commercial and consumer applications. The 170,000-square-foot plant sits on 94 acres in Tishomingo County, located in northeast Mississippi.
Mississippi Silicon is a joint venture between the Vicintin family of Brazil and CleanTech LLC. The Vicintin family owns Rima Industrial S/A, a leading ferroalloy and non-ferrous metals producer in Brazil, and is majority owner of the project. CleanTech LLC is an investment partnership that includes a group of strategic investors and financial advisers.
Company officials studied and analyzed several sites before deciding on Burnsville, which is located near U.S. 72, the Tennessee-Tombigbee Waterway and rail transportation. Mississippi Silicon said aggressive recruitment by the Mississippi Development Authority, the state's economic development agency; electricity provider Tennessee Valley Authority; and Tishomingo County elected and economic development leaders sealed the deal.
For complete details, visit www.missilicon.com and www.tishomingo.org.
Source: Mississippi Silicon
Images: www.missilicon.com