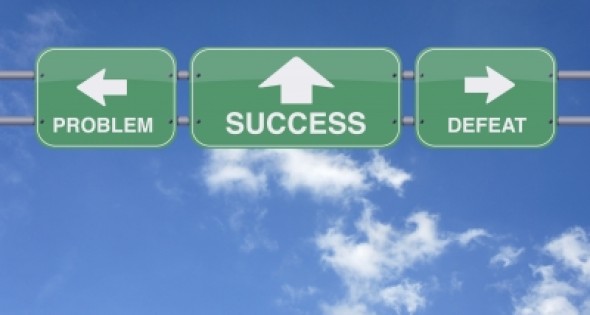 Missouri: Where Logistics has a Home
28 Feb, 2013
By Sharon H. Fitzgerald
For a look at Missouri's pro-business mettle, look no further than Joplin, says Chris Chung, CEO of the Missouri Partnership. In May 2011, a multiple-vortex tornado ripped through the southwest Missouri community, killing 161 residents and causing nearly $3 billion in damages. Yet, fewer than two years later, cash registers are ringing again in 90 percent of the businesses impacted by the storm.
"In Joplin, they put in a place some very business-friendly, very accelerated processes for allowing people to rebuild their businesses, rebuild their homes," Chung says. In fact, a university study cited Joplin's "can-do spirit" and its rebuilding strategy of "liberally waiving licensing and zoning mandates" as reasons for Joplin's progress.
"It's all about the attitude of a community that's been knocked down, quite literally, and been able to bounce back so quickly," Chung says. "You can't discount the value of that type of impression on companies."
There's proof. In October 2012, Heartland Pet Products broke ground on a 400,000-square-foot facility in Joplin's Crossroads Industrial Park. Owned by Connecticut-based Blue Buffalo Co., the manufacturer of upscale dog food will create about 150 jobs. Also in October, Arkansas-based Don's Cold Storage launched construction of a 150,000-square-foot facility in the Joplin/Webb City Industrial Park. This capital investment of $14 million will result in 52 jobs.
Industries and Innovations
The Missouri Partnership cites seven industrial sectors enjoying success in the state: advanced manufacturing, biosciences, energy solutions, financial and professional services, health sciences and services, information technology, and transportation and logistics.
Topping the state's advanced manufacturing sector is automotive. "Two and a half years ago, who would have predicted that the U.S. automotive industry in general would be sitting where it is today? Missouri has certainly been one of those ships lifted by that rising tide," Chung says. He credits state legislation, effective Jan. 1, 2012, with spurring automotive investment. The Manufacturing Jobs Act allows companies to retain 100 percent of the withholding taxes from full-time jobs for 10 years if it manufactures a new product or 50 percent for seven years if it modifies or expands the manufacture of an existing product.
Thus, in 2011, Ford announced a $1 billion expansion of its Kansas City facility, creating up to 2,000 new jobs. In St. Louis, General Motors announced a $400 million upgrade, also creating up 2,000 new jobs. "Plus, this is leading to a wave of new suppliers," Chung says.
Missouri's financial and information services sector thrives in St. Louis, where the number of jobs in the sector is rising. That's not the case in traditional investment and securities hubs such as New York City, says Steve Johnson with the St. Louis Regional Chamber and Growth Association. St. Louis is home to the Wells Fargo Advisors headquarters, which added 400 jobs in the last half of 2012, and operations for Edward Jones, Scottrade and rapidly growing regional financier Stifel, Nicolaus & Co. Also in St. Louis is the world headquarters of Reinsurance Group of America, with $2.8 trillion of life reinsurance in force.
"I think St. Louis has a tremendous legacy of talent that understands the financial services industry. Generation after generation has grown up around it. That's an extremely competitive value," Johnson says.
St. Louis also enjoys what Johnson calls "The Health Economy," a sector that includes bioscience research, entrepreneurial ventures, health care information technology and providers. "We're pushing the envelope on how we describe that industry," he says. The largest company by revenue in St Louis is Express Scripts, a pharmacy-benefits manager.
Agriculture also remains strong in the state. The Kirksville area in northeast Missouri is the home of a Kraft Foods plant, which produces center-cut ham and bacon for restaurant chains such as Cracker Barrel and Bob Evans. The area is also strong in hardwood timber. "We have some of the best walnut in the country north of I-70," says Carolyn Chrisman, director of Kirksville Regional Economic Development Inc.
Talent and Education
There are 138 post-secondary educational institutions in Missouri, including St. Louis' Washington University, ranked in the top 25 of American research universities.
In Kirksville, there is nationally ranked Truman State University, a liberal arts college, as well as A.T. Still University, home of the founding school for osteopathic medicine. "Any DO in the country can trace their roots back to Kirksville," Chrisman says. Opening in the fall will be A.T. Still's new Missouri School of Dentistry and Oral Health, with an inaugural class of 40 students.
Private industry also forges partnerships with two-year colleges to ensure cutting-edge workforce training. St. Louis Community College, for example, trains for Boeing, while Metropolitan Community College in Kansas City has its Institute for Workforce Innovation that contracts with industry giants such as Harley-Davidson, Honeywell, Ford, GM and Hallmark.
In August 2012, Gov. Jay Nixon announced $9 million in grants to establish Innovation Campuses throughout the state to train students in high-demand fields such as advanced manufacturing.
Assets
Missouri's top asset is irrefutable: its location. Couple that with robust transportation outlets, and Missouri is a logistics powerhouse. The state boasts the new Interstate 49, converted from U.S. Highway 71 in December 2012. Today, I-49 runs from Kansas City to Pineville, Mo. When complete, it will span from Kansas City to New Orleans.
The Port Authority of Kansas City is working to revive its port operations, and the project – a result of public and private dollars – is in the home stretch. Michael M. Collins, Port Authority president and CEO, says Kansas City's long history of river shipping virtually stopped by 2007, yet a redevelopment of downtown riverfront property will result in a renaissance of the port and the acreage surrounding it. "We are a river city, and one thing that we need is to make sure that we have adequate development," he says.
While the revived port has the ability to accept cargo now, the Authority is delaying operations about two years until connections between barge and rail are complete. "That rail connectivity is very important, and we are reinvesting in that infrastructure," Collins says. The downtown redevelopment also includes a commerce park with leased office and industrial space available, plus additional acreage ready for development adjacent to Richard L. Berkley Riverfront Park. The Kansas City Streetcar Authority is initiating a two-mile starter line through downtown, "connecting business, life and play," Collins adds. Fiber upgrades are in the works, too.
Missouri's largest cities don't have a lock on the logistics sector. The three northeast Missouri counties and the city of Moberly, which collectively comprise the Moberly Area Economic Development Corp., offer many transportation assets. "We mix and match our assets as a region. Just pick where you want to go," says David Gaines, MAEDC vice president. The region has three Class I railroads, three airports for executive jet service, an interstate and two four-lane U.S. highways, a riverport, and industrial and business parks. Cooper County boasts Interstate 70 and the only public port on the Missouri River between St. Louis and Kansas City. "Put that together with Moberly, which has a north-south four-lane highway and multiple industrial parks – including one of Missouri's first certified sites and the Norfolk Southern switching yard," Gaines says.
Three companies expanded in Monroe City during 2012, adding more than 200 jobs collectively. One was Orscheln Farm and Home, which ships farm and ranch, home and sporting goods supplies nationwide. Monroe County boasts a 500-acre, dual-rail-served site ready for development. "For somebody looking for a large tract of ground and needs railroad access, that one's absolutely perfect," Gaines says.
Lifestyle
"Missouri is a beautiful state. It's very diverse," says Chung, who moved to Missouri in 2007 to head the Missouri Partnership. Chrisman in Kirksville says her community offers a reasonable cost of doing business, less expensive homes, entertainment at an affordable price and low energy costs. Water is abundant and requires little pre-treatment. "When people hear what our water bills are, they're shocked," she says.
Down to Business
The Tax Foundation ranks Missouri No. 16 overall for its positive tax climate. The state is in the top 10 in regard to low corporate, unemployment insurance and property taxes.
Missouri's corporate income tax is 6.25 percent.
The Small Business and Entrepreneurship Council ranked Missouri sixth in 2012 for business energy costs, including electricity and fuel.
Missouri's flagship incentive is its Quality Jobs Program, which allows for withholding-tax retention and tax credits for job creation.
Missouri is one of only four states to receive an AAA bond rating for 46 years or more.
Outdoors and Recreation
The Missouri Department of Conservation uses a formula to rank Missouri State Champion Trees, using circumference, height and crown spread, and the state has some beauties on public land worth a visit. A pumpkin ash in Big Oak Tree State Park in Mississippi County is, in fact, the national champion with a trunk circumference of 188 inches and a height of 150 feet. Also a national champion is a white basswood at the Missouri Botanic Garden in St. Louis. This tree's circumference is 149 inches. Learn more at http://mdc.mo.gov/discover-nature/outdoor-recreation/missouri-state-champion-trees.
Illustration by scottchan at Free Digital Photos.net
Sharon Fitzgerald is a freelance writer from Murfreesboro, Tenn. She can be reached at fitzcomm@comcast.net.