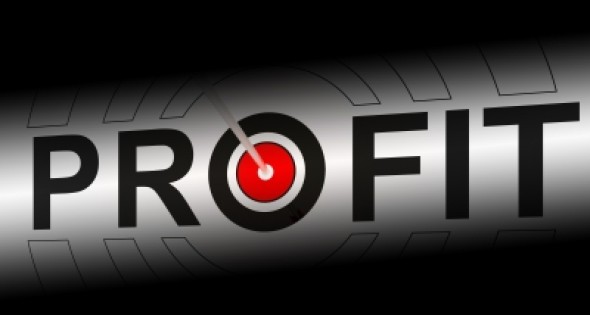 New Hampshire: Dedicated to Low Taxes
31 Jul, 2013
By Rachel Moore
New Hampshire's state motto is, "live free or die," and to them, being free is having a minimalist government. That small government creates advantages for businesses. For one thing, the state government's regulations are relatively relaxed, and the number of government officials and departments is relatively small. Says Michael Bergeron, business development manager, New Hampshire Division of Economic Development, negotiating business partnerships with the state or applying for state grants is often a quicker and easier process in New Hampshire than with the surrounding states.
Some of this efficiency is due to the state making its services available online. Carol Miller, New Hampshire's Director of Broadband Technology, says, "Everybody has an electronic presence — municipalities are following state leadership." The state government has also been proactively automating many of its processes; businesses can access the forms necessary to apply for permits, grants or licenses, and residents can even renew their driver's licenses online.
New Hampshire also has a decidedly standoffish attitude toward taxation. The state has the seventh lowest tax burden in the United States. "The highest states are the rest of New England, especially New York and New Jersey," Bergeron says. "That's a big thing in a competitive world." Those tax policies actually include a long list of taxes the state does not impose, including sales tax and broad base personal income tax.
Bergeron says most of the state's population is in its southern cities where they are close enough to take advantage of the Boston metro market without being in Boston and paying Massachusetts taxes. Those low taxes do mean that the state doesn't offer all the tax credits, tax reimbursements, or other incentives that states typically offer to new or relocating businesses; the philosophy in New Hampshire is simply not to impose many of those taxes in the first place.
Industries and Innovations
Southern New Hampshire attracts financial services companies, both national and international, as well as health care. Western New Hampshire attracts businesses that want to connect to New York and Vermont. "They're right up the interstate," Bergeron points out, and indeed Interstate 91 runs the length of the border between New Hampshire and Vermont and south into New York City. In northern New Hampshire, the most active industry segment is advanced manufacturing, which includes aerospace, medical devices, composites, nanotechnology and software development.
The city of Rochester is in the Southern Lakes Region. It is close to the Atlantic Ocean and on the border with Maine, so they can reach both of those markets. They also have plenty of room for expanding businesses. Industrial parks just to the north have land and buildings available. Industries already there include electronics recycling, electronic engineering, disposable medical device design and manufacturing, and advanced composites research and manufacturing.
Talent and Education
Thanks to a combination of New Hampshire's high quality of life, proximity to major education centers like Dartmouth College and MIT, New Hampshire doesn't lack for skilled labor. "We attract a lot of educated people with great skills," Bergeron says. "Companies move here because they know they're going to be able to get the talent they need."
Located at the Pease International Tradeport in Portsmouth, the New Hampshire Innovation Commercialization Center (NH-ICC) partners with the University of New Hampshire to get early stage high-tech startups off the ground, and to commercialize the ideas from the UNH researchers. The talent at NH-ICC is available in not just Portsmouth. The surrounding cities benefit from it as well. Rochester, which is just up State Highway 16, is New Hampshire's fastest growing city. The access to that talent and the city's availability of industrial parks combine to make Rochester an ideal place for technology industries to relocate.
Even at the high school level, cities in New Hampshire are making a concerted effort to train students for the workforce. In the Rochester-Dover-Somersworth Tri-City Career and Technical Education programs, students are given hands-on experience and training in fields such as architecture, machine tool technology, horticulture, finance, management and engineering. These programs offer college credits and career training to students, many of whom live in or near the state's Revitalization Zones.
Assets
New Hampshire's size and location provide easy reach to several important markets. In not much more than three hours, you can drive to Canada or New York from the most populous cities in the state; Boston and Maine are even closer.
New Hampshire businesses access Canadian markets largely through Interstate 93, which runs through several of New Hampshire's most populous cities and into Magog, Québec, which in turn connects to Montréal. Interstate 93 has seen improvement projects for the last five years that have shortened traveling time and increased safety. Network New Hampshire Now, a federally subsidized fiber optic Internet project, is turning the state's interstates into intelligent highways.
The state will be able to monitor traffic and weather on the roads via a closed, middle-mile microwave network. "There will be limited rights of way on that fiber," Miller says. Government entities such as 911 emergency responders will be able to view the interstates via traffic cameras and react accordingly, but that residents and businesses in the state won't have access to the state's fiber.
The network is not just a project to benefit the state government. It also includes some widespread fiber-to-the-premise and fiber-to-the-home programs.
The middle-mile fiber backbone project managed by the University of New Hampshire's Information Technology Department will build more than 470 miles of fiber-optic cable. Commercial broadband providers can access that network, and build their own last-mile networks. A few incumbent providers have constructed some of these networks, but not enough to evenly distribute fiber access across the state.
Instead, New Hampshire has FastRoads, a collaboration of state and regional development entities and several local communities. FastRoads will build a statewide network of last-mile fiber. Service providers will be able to pay to connect their customers to the FastRoads network without constructing the infrastructure themselves and provide FTTP and FTTH access. The FastRoads pilot programs are in Rindge and Canaan; the plan is to build networks to service 35 communities total.
All that fiber will make telecommuting easier, and that means employees are free to travel. Businesses and residents can connect with other states from the Manchester Boston Regional airport. Bergeron describes it as, "A busy regional airport that services the U.S. It's inexpensive, and easy to get to from Interstates 93, 89 and 95."
Lifestyle
New Hampshire is definitely a state with plenty to do after work. The state's second biggest source of income is tourism, Bergeron says. Because tourism provides so much income to the state and because so much of that tourism flows in on the roads, the state maintains all the roads with great care. "Even in the dead of winter, you can still get through," Bergeron says. There are plenty of reasons to want to get through.
The White Mountains offer several state parks and the White Mountain National Forest. The summit of Mt. Washington offers world-record cold, windy weather and a chance to study it at the Mt. Washington Observatory. For those who prefer relaxation and recreation, the White Mountains are also full of resorts, some of which even offer mountain coasters.
Residents can also easily access Boston's rich culture via interstate highways. In state, residents can visit state historic sites such as the Franklin Pierce Homestead where President Pierce was raised.   
New Hampshire also offers high quality health care. Dartmouth-Hitchcock Medical Center between Hanover and Lebanon, is beginning to take advantage of the available gigabit Internet speeds and "some of their services are being made available online," Miller says. That includes more than just a website and email. Where the doctor and the patient both have that fast, fiber Internet, it includes telemedicine. Patients can connect with specialists online for the care they need from their own homes.
More Info
http://networknhnow.org/
www.newhampshirefastroads.net/
http://rochesterschools.com/shs/vtc/index.html
Illustration by Stuart Miles at Free Digital Photos.net