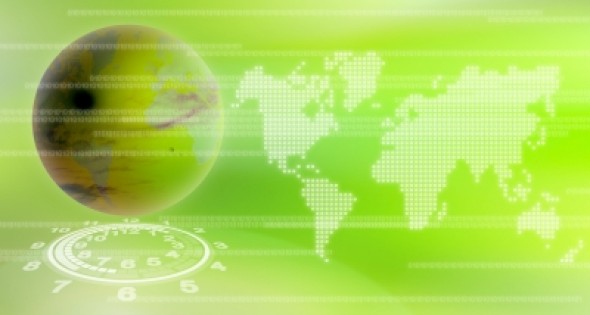 Ontario: A High-Tech Bread Basket on the Rise
03 Sep, 2013
By David Hodes
Ontario, this major province of the 10 provinces in Canada, has always been strong in manufacturing and agriculture, in many cases because of its proximity to major cities in the U.S. East Coast where partnerships and distribution arrangements are easily coordinated.
The government of Ontario has eliminated the capital tax and reduced corporate income tax rates for most businesses. In fact, according to an email response from Brigitte Marleau, the senior advisor, media and communications, Ontario Ministry of Economic Development, Trade and Employment (OMEDTE), Ontario's corporate tax rates are, in combination with the federal rate, at a level far below that of the United States.
The OMEDTE is helping attract and support business in the province through two regional development funds — the Southwestern Ontario Development Fund and the Eastern Ontario Development Fund. Through these two funds, the OMEDTE has committed $84.6 million in regional support, leveraging total investment of $800 million to help create and retain more than 18,000 jobs.
The province has also rolled out a new venture capital initiative, contributing up to $50 million towards the creation of a new venture capital fund. This fund will build on the success of the Ontario Venture Capital Fund, launched in 2008, and is expected to reach $300 million.
Employment has increased by 444,300 jobs since the 2009 recessionary low, and the province has recovered 167 percent of jobs lost during the recession, Marleau writes. "While there's still a lot of work to do, we are confident that we are on the right track to creating a more fair and prosperous economy."
Industries and Innovations
Ontario is at the heart of North America's auto industry. In fact, according to the OMEDTE, since 2004, the province has produced more vehicles than any other state or province in North America and is on track for a record year of sales and growth.
Stuart McFadden, manager, business development for the municipality of Chatham-Kent, the largest municipality in terms of land in southwestern Ontario, says that the area was "very tied into automotive" at one point, but that they are now trying to diversify their economy with an emphasis on agriculture.
"We want to become more economically sustainable," McFadden says. "So that in the event of another economic downturn, we have a better foundation to be able to weather the storm."
McFadden says that the area now "grows for the world. If it can be grown, it can be grown here where we have some of the richest soils and some of the most incredible farmers in the country." The area is already the No. 1 producer of tomatoes, cauliflower, broccoli, carrots, green peas, seed corn and black tobacco in the country.
McFadden says that there has been major growth in the greenhouse sector, for example, and the municipality is looking to "get more acreage under glass." A $65 million greenhouse project on Bloomfield Road, across from GreenField Ethanol in Chatham-Kent, recently received a $3.2 million boost from the provincial government for its locally-grown tomato operation.
Here, agriculture meets manufacturing. Through the FedDev Ontario's Prosperity Initiative, Lambton Conveyor Ltd., a manufacturer of grain handling and storage conveyors, will receive up to $3.1 million in a repayable contribution to consolidate two existing facilities in Florence and Bothwell to one larger facility in Wallaceburg, more than doubling its current space. The company will also use funds to invest in new equipment and increase production and storage capacity for its grain manufacturing operations.
Advanced manufacturing is big business as well in Port Hope, 70 miles east of Toronto and a city where a $1.3 billon, 10-year federal low-level radioactive water cleanup project, including an additional $28 million water treatment facility, is creating some manufacturing spinoffs. "We have had some large engineering firms with interest in locating offices here," says Judy Selvig, director of economic development and tourism for the municipality of Port Hope.
The area has a new business park, the 19-acre Port Hope Business Park, and a business incubator, IdeaHub, which is nearing capacity with 20 startups. "These are some high-tech businesses," Selvig says. "And it has developed a cluster of its own in digital media and gamification — which is the process of taking the principles of gaming and applying them to health and defense applications."
Manufacturing is the largest employer and largest industry in Port Colborne, located along Lake Erie in the Niagara River region of southern Ontario. There are a number of manufacturing businesses supplying into the energy sector, says Stephen Thompson, general manager and director, tourism and marketing, for the city of Port Colborne. "Whether its natural gas or hydro or wind energy, we have companies that are supplying into all of those areas," he says.
Agribusiness in Colborne is centered on sweeteners and citric acid production, represented by Ingredion Canada Inc., a subsidiary of a $6.2 billion international food ingredient and industrial additive processor, which chose the location because of access to water transportation and the multimodal system in the area.
The city was able to attract another agriculture company, Jungbunzlauer, a Swiss-based international company that produces citric acid and other biodegradable ingredients of natural origin — one of only four in North America and the only such plant in Canada.
"Citric acid is a clean and green food ingredient but it also goes into personal care products and detergents," Thompson says.
Food processing and agribusiness are the target industries in Caledon, a town of approximately 60,000 located in the Greater Toronto Area, says Norm Lingard, manager of economic development for the town of Caledon.
The area is basically the rural neighbor to Toronto, with 80 percent of land frozen from development through greenbelt, which is a land preservation system created by the Ontario government in 2005 to prevent urban sprawl on environmentally sensitive land in southern Ontario.
The economic development company is working with the Greater Toronto Area Agriculture Action Committee (GTA AAC) in the development of the greenbelt area's — known as the Golden Horseshoe — food and action plan. "That really shows our commitment to attracting and supporting that sector," Lingard says. 
Susan Amring, director of economic development for Mississauga, a fast-growing mid-sized city on the shores of Lake Ontario in the western part of the Greater Toronto Area, says officials are working on three main economic development strategies: to be a global business magnet, to embrace innovation and to be a knowledge economy.
There are 60 Fortune 500 Canadian headquarter offices in the area, along with 1,300 multicultural firms, making good use of the Toronto Pearson International Airport in the city to connect their businesses internationally, Amring says.
Amring says one of the areas officials want to expand is life sciences, now the third-largest cluster of science companies in the area. There are 400 companies in the life sciences in the city, she says. Included in that list are Amgen Canada, Baxter Corp., Medtronic of Canada, Patheon Inc. and Biovail Corp.
"And we are starting to get other work in health information technology as a result," Amring says. "So we are seeing some convergence in that area."
Talent and Education
One of the newest educational institutions in the province, the two-month-old University of Windsor, is being touted as one of the best in class for engineering, says Sandra Pupatello, CEO, Windsor-Essex Economic Development Corp. It was created in part to address the needs of the information technology cluster in the province that is growing and embedded in other industries.
The university features 80 research labs. "The new university has all the latest and greatest you can imagine," Pupatello says. But it also boasts an industrial courtyard for the private sector inside the building, so that developments can come at a rapid clip. "We want them to always be on the cutting edge of their product development because we know the whole world is like being on an escalator going the wrong way," Pupatello says. "You have to keep going faster and it's harder to stay on top of it."
Amring says that Mississauga is in an area within commuting distance from 10 universities and 11 colleges, in addition to the University of Toronto-Mississauga campus within the city limits. The city leverages the assets of that university as well as the Sheridan College Institute of Technology and Advanced Learning.
 "On my economic development board, I included both the president of the college and the principal of the university to make sure we keep that connection and understand the value of collaborating," Amring says. 
Assets
The Windsor-Essex area benefits from massive infrastructure investments that were approved during the last five years, and which are in various stages of completion. "The upper levels of government were agreeable to investments in roads and bridges and we are right in the middle of that now," Pupatello says. "So no matter where you go in the area, there is building going on. And that's a sign of renewed economic activity."
One project is the new International Trade Crossing between Windsor and Detroit, near the already busy Ambassador Bridge crossing. The estimated $2 billion bridge project, when completed in 2016, will link Interstate 75 and Interstate 94 in Michigan to Highway 401 in Ontario.
"Now we have taken the time to build our infrastructure required to have the latest and greatest in logistics," Pupatello says. "That is critical to a big agricultural province like Ontario. I like to tell the story when you can deliver perishables the way we do right across the continent then you know your logistics system is humming."
Another logistics hub in the province is Port Colborne. There are three international airports and four regional airports within 80 miles of Port Colborne. Toronto Pearson International Airport, John C. Munro Hamilton International Airport, and Buffalo Niagara International Airport are all major hubs for regional and international air traffic. All three airports also offer air freight and logistics services.
The port city is located on the shores of Lake Erie at the southern end of the Welland Canal. "Any ships that are passing from the Atlantic Ocean and any of the Great Lakes, they are all passing through Welland and the heart of our community and right through our port facilities," Thompson says.
Lifestyle
Ontario is an agriculture and logistics oasis, with protected land surrounding the thriving Toronto metropolis and easy access from its southern edges to New York and Michigan with great lifestyle amenities and good cost of living benefits.
For instance, McFadden says that Chatham-Kent is surrounded by some of the best fishing in the province. Lake St. Clair and nearby Mitchell's Bay, on the lake's eastern shore, combine with Lake Huron just north of the city as a world-renowned destination for sport and game fishing.
There are also significant tourism assets in the area, McFadden says, with museums focused on black history and the War of 1812. There have been recent investments in revitalizing older buildings downtown, with some condo development beginning. "So we want to bring people into our downtown to live in our downtown," McFadden says. With the addition of St. Clair College moving some programs downtown, it will also be possible to learn downtown as well.
Ontario is a province that has weathered the economic downturn and, like many of its U.S. counterparts, is working to diversify its economy while staying true to its high-tech/agricultural roots.
McFadden says that in the province, an economic developer's job is never done. "If somebody can tell me where the economy is going to be in three or four years that would be wonderful news," he says. "But we are influenced by the American dollar and when it's at par, it does create some challenges in trying to attract business from the U.S."
For complete details on conducting business in Ontario, visit:
Illustration by twobee at Free Digital Photos.net