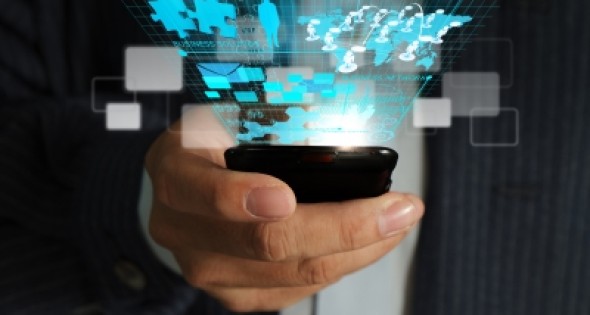 Should You Certify the Mobile Workforce?
21 Apr, 2013
By Charlie Grantham and Norma Owen
In This Article
Skills badge for teleworkers goes mainstream.
The question about whether to certify teleworkers keeps popping up every couple of years, driven by increased mobility and a world where bring your own device or BYOD, is becoming ever more commonplace. Setting aside the dialogue regarding telework security policies and issues1, "certification" or the telework skill badge is reaching the tipping point. 
The idea of telework certification has been around for more than a decade. 
However, our business environment is dynamic and the answers seem to change with the times. But before delving into what's going on today, and a few short-term predictions, let's step back and look at what is behind the question.
1.     Why would you do it?
 As long as there remains a legal employee/employer relationship for critical talent, there really isn't much reason for a formalized certification process from the employer's viewpoint. Certification in this context is just an added training expense. Remember, in this traditional perspective, talent is largely seen in accounting terms as a cost center, which eats into profits.
 So, why certification? Well from our vantage point, the why lies in the changing nature of the legal and social relationship between person and company. (We will explore this idea later in the article.) The terrain is shifting and what made sense yesterday, does not necessarily make good business sense today.
2.     How would you do it?
 There seem to be several ways to achieve certification. The bottom line is that any skill development or competency building process can be viewed as a human capital investment process. We think the "how" is really more centered on the "where" of it. Is this something done internally to a company? Or is it outsourced to a third party?
 Outsourcing is the better answer because it can be bundled with a third-party brand for purposes of uniformity and objective standards of performance. It's the same argument for developing internal company universities as opposed to relying on educational specialists to provide this service. On this topic, the research doesn't demonstrate any significant business operations rationale for creating this internal education and certification.
In a recent Harvard Business Review blog article, "Four Innovation Trends to Watch in 2013,"2 a subheading reads: Badges? We Don't Need No Stinkin' Badges!, and then goes on to report, that yes, we do. It is important to note third-party online certification resources are gathering assets and intelligence, which means better telework skill development online with less cost. Look in the future for universities and community colleges to partner with internationally known professional organizations, such as the Society for Human Resource Management, to take the telework skill badge mainstream.
You see, the war for talent is over — and talent won. Recruiting, keeping and motivating this younger, more mobile talent in this talent pool is already testing the wisdom of everything that seemed to make sense in an industrial-based market.
3. What would the process contain?
You could write an entire book on this topic; however, we will outline a few essentials. Elements to look for in a comprehensive program would at a minimum contain four major blocks of instruction and testing: performance management; collaboration skills (including team behavior); technology competence, and social engagement.
*Performance management: How many times have we heard the management lament: "If I can't see them, how do I know they are working?" In our humble experience, this is a red herring issue coming from middle management's fear that they aren't needed in a widely implemented "telework" environment. Bingo, they are correct.
Time and time again, we have helped put in place performance management systems that prove to be highly reliable, valid in the eyes of management, and persistent over time (five or more years). Include as a base element in the certification process the knowledge of how to develop and USE such a system. This also gives employees hard data to demonstrate their true value add to the business.
*Collaboration skills: First, assume there is a lot of confusion out there in the real world about what collaboration really is. We won't insult your intelligence by harping away on 'the ability to communicate' and 'time management.' Those are givens and any worthy teleworker certification process would contain a testing component for these and remedial work if necessary. What we believe is the critical factor here is demonstrated competency in:
o    Coordination of work processes such as structured workflow
o    Cooperation between individuals focused on expectations and self correcting feedback
o    Collaboration attitudes and beliefs about the added value of group process as opposed to individual action. (This hooks back to the performance management system)
*Technology competence: This isn't as easy as you may think. Basic skills such as email and general office applications of course are a given. But the critical element, we find, is mastery of specialized applications unique to each department. Also critical is an in-place tech support function accessible 24/7.
Continued upgrading of skills and standards are a must. Clearly, tablet computing is on the rise, as is desktop video conferencing. And all of this requires periodic updates and practice to master. We think that cognitive computing will be the next wave of innovation for the teleworker as about 75 percent of knowledge work becomes totally independent of physical location.
*Social engagement: This is a fancy way of saying competence in the 'soft skills' you hear so much about. Really, it boils down to two things. One, a person's understanding of how their particular work activities link to the overall performance (and sustainability) of the company.
Second is an ability to practice trustworthy behavior and empathy toward their co-workers. This doesn't come easily for a lot of people. In an environment where face-to-face socialization, is by definition at a premium, these abilities are magnified in importance.
As workforce development practitioners and educators it is our experience that each and every one of these areas can be taught to a willing audience. It isn't rocket science — it just takes clear-headed focus and concentrated effort.
The Current Situation
We alluded to a major change in the prospective future of work at the onset of this article. That coming change, the nature of the legal and social relationship between person and company, is why this old question about teleworking has new meaning. You see, the war for talent is over — and talent won. Recruiting, keeping and motivating this younger, more mobile talent in this talent pool is already testing the wisdom of everything that seemed to make sense in an industrial-based market.
The major actors are:
*Economic developers:
The challenge facing every community and region today is how to adapt to the new global economy that depends on knowledge, creativity, and innovation. It is becoming increasingly clear that the key to a thriving innovation-based economy is talent — knowledge workers and professionals and the ecosystem to produce that talent. Communities have to do more than offer just a trained workforce to compete. Offering potential employees who have a "certification" of a new value-added skill set could be a differentiator.
*People:
Employability is the key here. It is not enough anymore to simply possess a degree in a specialty. Certifications are standard practice in fields where the potential for harm or injury is common practice — ranging everywhere from physicians to truck drivers. It may be that people who demonstrate the ability to use new technologies and collaborate are motivated by more than a salary (can you say loyalty), and know how to objectively evaluate their performance, may have a competitive advantage.
*Companies:
Companies recognizing that skill shortages are a top threat to future expansion might consider telework certification as a strategic tool in their recruiting toolbox for access to a larger talent base. The ability to access talent is not the only motivation to move in the direction of certification. There are two additional factors that make strategic sense.
The most obvious is a reduced cost of on-the-job training and experience. In an ideal world, organizations want people who are ready to hit the ground running. They don't want to go through the sorting out process. If they are shifting to a virtual work environment, a certification process to add value through speed to productivity is a winning move.
The second factor, which very few talk about even today, is liability. We have had a number of clients that have used 'teleworker training' as a way to insure compliance with labor laws, mitigation of workplace injury claims and demonstration of fulfillment of air quality regulations.
This is a complex and extensive topic; however, this article is meant to get you thinking, not be an answer to everything. We believe that new institutional models of education, innovation and commerce are necessary to thrive in the 21st century global economy. Strategic investment risk increases with delays in decision making in an increasingly uncertain global business environment.
Nowhere is this truer than with investments in talent. As companies move toward more 'virtualization,' a professional certification process could be just another tool in the kit for matching labor supply to labor demand.
Charlie Grantham and Norma Owen are part of the initiative, the FutureWork>ing<TOGETHER, www.futureworkingtogether.com. This article is a preliminary report from an on-going applied workforce development research project. For more details and current information, please contact the authors at cegrantham@gmail.com or normaowen@gmail.com. Also visit www.comm-design.net.  
End Notes
1.     "Telecommuting: Security Policies and Procedures for the "Work-From-Home" Workforce," Teleworker.org, Jessica Hirsh, http://www.teleworker.org/articles/telework_security.html
2.     "Four Innovation Trends to Watch in 2013," Harvard Business Review blog, Michael Schrage, http://blogs.hbr.org/schrage/2012/12/four-innovation-trends-to-watc.html
Illustration by nokhoog_buchachon at Free Digital Photos.net