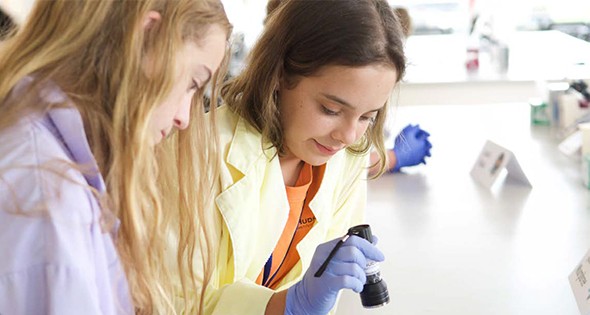 Southeast Biotech Campus Fuels Entrepreneurs and Growing Ventures Labs for Lease in Increments Startups Can Afford in a Community of Biotechs
19 Nov, 2019
BY DAVID KUMBROCH, SCIENCE COMMUNICATIONS SPECIALIST
How can two people start a biospecimen company to support healthcare researchers around the world? How can they take that biotech startup from a room with a door and two desks to a global company employing over 100 people? The process begins at the HudsonAlpha Institute for Biotechnology in Huntsville, Alabama. The Institute has already fostered one of these massive success stories in Discovery Life Sciences, which grew from a two-person startup to an international leader. HudsonAlpha still has room for the next big success story.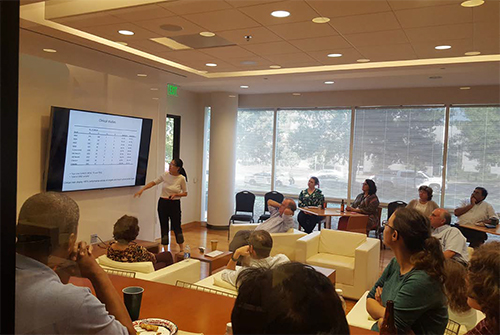 On the HudsonAlpha campus in the 'Rocket City,' innovative companies are getting the support they need to succeed with co-working style desk rentals as well as premier lab and office space with flexibility for scaling on campus. Larger companies may find a site to lease along the double helix park.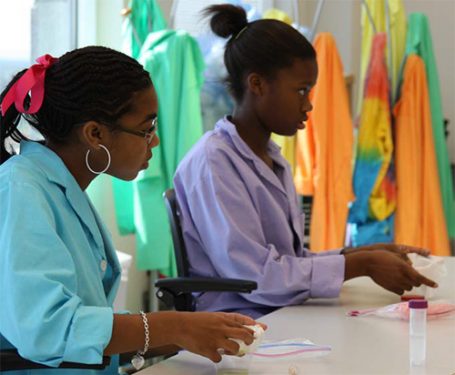 "The space is world class and bioscience companies being clustered on the campus helps to cultivate collaboration and community, providing a network for success and growth," said Director of Business Recruitment Amy Sturdivant.
HudsonAlpha leases labs as small as approximately 260 square feet. For some of the Institute's modest spaces, less than $500 per month will give you access to the on-site cafe, multiple shared conference rooms and kitchenettes, a library, on-site catering, wellness center, EH&S team and both wifi and hardwired internet connections.
In its 11 years, this enriching and entrepreneurial environment has attracted more than 50 bioscience companies. Eleven merger/acquisition transactions have occurred in that time, with about half of those companies maintaining a presence on campus, including two publicly traded companies.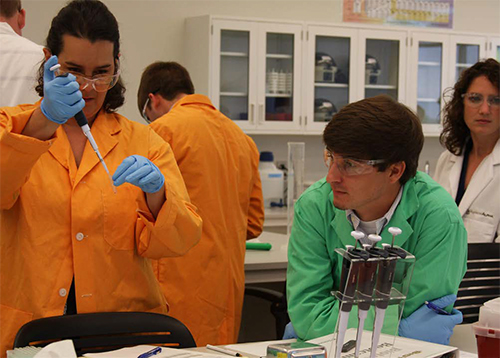 Associate Companies on the HudsonAlpha campus are encouraged to participate and take advantage of "the Business of Biotech," a series of entrepreneurial and commercialization support programming focused on the needs of early-stage biotech companies as they look to grow. These efforts help accelerate new therapeutics, medical devices, diagnostics and other innovations. VP for Economic Development Carter Wells leads the team providing these incubation-like resources for life sciences companies of all stages and sizes.
Alabama, known historically as an agricultural economy, transformed itself over the past 70 years. The state has quietly capitalized on a business-friendly environment to become a leader in aerospace, automotive, advanced manufacturing and bioscience. HudsonAlpha's Educational Outreach team plays its part by developing the talent that these future-facing industries demand. Led by Neil Lamb, PhD, the Institute prepares students to fill the growing need for laboratory technicians, quality control specialists, genetic counselors and other roles in life sciences organizations.
Education programs at HudsonAlpha train future scientists through hands-on classroom modules, digital learning materials and in-depth camp experiences for educators and students. BioTrain interns gain skills and knowledge that prepare them for the workforce as well as related higher education coursework. Simultaneously, interns improve their professional skills through weekly lunch seminars that focus on learning to work in a professional setting and dealing with workplace values such as punctuality, respect and time management.
The Institute's 152-acre biotech campus offers room to grow and access to quality resources, including top talent and a ready workforce, continuous knowledge sharing and funding sources for intellectual property—all in a collaborative community of bioscience enterprises.