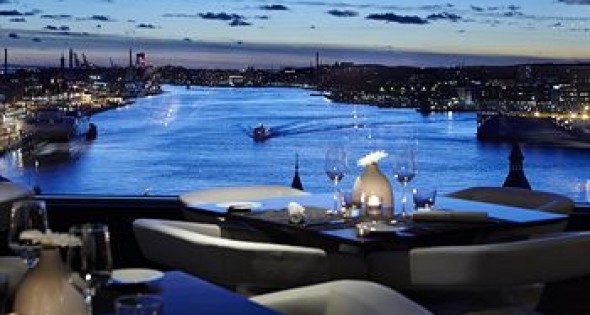 Tips for Doing Business in Sweden
01 Dec, 2014
Compiled by Hotel Riverton, Gothenburg, Sweden
Whether you're a regular to Sweden or this is your first time doing business in the country, our top tips will make sure things go smoothly.
• Time For A Pre Meeting, Meeting Meeting
If you're headed to Sweden for that all important meeting, better extend your stay, because chances are it is more like those all-important meetings. Swedish business culture involves a lot of meetings. Meetings are the lifeblood of many Swedish businesses. So prepare to talk, prepare to listen and prepare to drink lots of coffee.
• Getting It Lagom
If you can understand lagom, then Swedish business culture and to some degree Swedish culture in general, will make a lot of sense. In essence lagom is the idea of something being just right. Not too much and not too little. It might not be perfect but it will definitely be sufficient, and more often than not it will be beyond expectations. When it comes to work it means Swedes will get the job done and they'll get it done well, just don't necessarily expect too much beyond that. Think of it like a piece of Ikea furniture: if the stool needs five screws, that's what you'll get. Not six and not four. So even if at first you don't quite understand it, pretty soon you'll realize that it works and it works well.
• Make Time for Decision Time
The decision-making process in Sweden can be long. Very long. In itself however that isn't necessarily a bad thing. You just may find it frustrating. All you want is a yes or a no and you'll end up hearing a lot of maybes and it depends. But don't try and rush the process, because in the end a decision will be made and wherever possible it will be the best possible decision.
• Work to Live, Not Live to Work
You'll discover that Swedes work hard and efficiently. As much as they love work, they love time away from work even more. Whether they are headed to the lake, the cabin or just to spend quality time with their family, Swedish people take relaxing as seriously as they do working. So why not enjoy that part of Swedish business culture on your next visit, you may just find that a little more time away from work will make your time at work more enjoyable and more effective.
• Everyone Gets A Say
If you are used to a business environment where the boss is the only one that gets to decide, then think again. In Swedish business culture everyone gets a say. It may take a while to get everyone's opinion on the matter, but it really helps create a feeling of kinship and equality in the Swedish workplace. The success of the Swedish business model bears testament to the fact that it pays to give everyone a voice.
• Go Team
They say there is no 'I' in team, but there is definitely a Swede in there. Swedes are exceptionally good team players. They are both well organized and respectful and their love of family extends into the workplace. So relax and join the team. If you're willing to work hard and accommodate other opinions you'll be quickly adopted into the family.
Learn more about meeting space at Hotel Riverton.
Image: Hotel Riverton, Gothenburg, Sweden