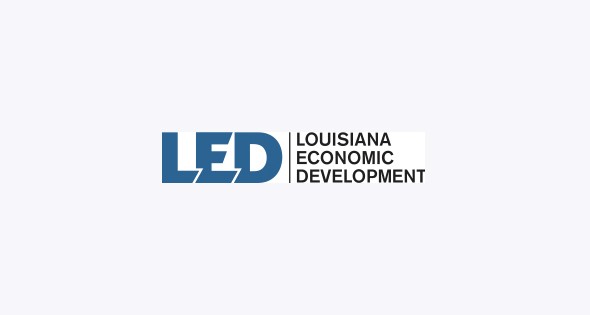 Westfield Fluid Controls To Launch Manufacturing Facility In Lafayette
12 Sep, 2020
Maker of specialized components for aerospace and defense industries will create 67 new direct jobs
Gov. John Bel Edwards and Westfield Hydraulics CEO Robert A. Schacht announced the company's affiliate, Westfield Fluid Controls, will make a $5.1 million capital investment to establish a manufacturing facility in Lafayette. Founded in 1974, Westfield Hydraulics is a leading provider of precision hydraulic and fluid control components for aerospace and defense applications. The company is relocating an existing manufacturing operation from San Fernando, California, to Lafayette.
Westfield will create 67 new direct jobs with an average annual salary of $49,797, plus benefits. Louisiana Economic Development estimates the project will result in 106 new indirect jobs, for a total of 173 new jobs in Lafayette Parish and the Acadiana Region.
"Advanced manufacturing and aerospace are two of the key industries that we are cultivating to grow Louisiana's economy into the future, and Westfield Fluid Controls covers both of those bases," Gov. Edwards said. "Westfield considered several other states, but Louisiana's skilled workforce and attractive business climate helped to secure this exciting project for our state. We welcome the quality jobs this innovative, specialized manufacturing business will create in Lafayette."
The company will occupy a 30,000-square-foot facility at Northpark Technology Center along West Pont des Mouton Road. Northpark is one of four Lafayette Parish business parks owned by the Lafayette Economic Development Authority.
"Our new facility is designed to significantly expand our capabilities through vertical integration of the manufacturing process and the leveraging of new technology," Schacht said. "We see this expansion as vital to better support our customers in the rapid development of highly customized fluid control solutions for space and defense systems. We chose Louisiana because we wanted to be part of a community that was truly focused on supporting aerospace manufacturing. We also found a real understanding, by everyone involved, of the kind of collaboration necessary to produce quality jobs and a workforce that shares our dedication to building a first-rate team."
Following an introduction by Gray Stream of the Committee of 100 for Economic Development in Louisiana, LED began discussions with the company about a new manufacturing facility in 2017. Westfield considered locations in Texas, Florida and Ohio before choosing Louisiana.
"If we Louisiana business leaders have relationships around the country who are expanding, or who are in states with challenging business climates, we should encourage them to give Louisiana a look," Stream said. "My experience referring Westfield to LED gives me great confidence in the department. They represented Louisiana very well and landed a phenomenal company. My friend Robert Schacht was already speaking to governors and economic development leaders in several other states, but LED sprang into action. Robert was impressed that LED was organized, responsive and competitive, and he also heavily praised LEDA, the University of Louisiana at Lafayette and the coordination between state and regional economic development leaders."
To secure the project, the State of Louisiana offered a competitive package that includes the comprehensive workforce solutions of LED FastStart® – the top-rated state workforce development program in the U.S. for the past 11 years. In addition, Westfield Fluid Controls will be eligible for a performance-based grant of up to $250,000 to offset the cost of facility construction and equipment in Lafayette. The company also is expected to utilize Louisiana's Quality Jobs and Industrial Tax Exemption programs.
"Westfield Fluid Control's announcement is a big win for Lafayette and continues to demonstrate that our community's skilled workforce and existing business base are attractive to outside businesses," Lafayette Mayor-President Josh Guillory said. "I look forward to working with Westfield's team as the company grows in Lafayette Parish."
"Lafayette has a rich history of innovation and expertise in manufacturing – from oilfield components to jewelry to food products – which played a role in Westfield Fluid Controls selecting our community for the location of their new state-of-the-art facility," LEDA CEO Gregg Gothreaux said. "The specialized, high-skilled positions available with the company will offer significant opportunities for local workers with manufacturing or machining experience, while complementing our aviation sector. Today's announcement is another step in LEDA's efforts to diversify and grow Lafayette's business base for future development. Westfield Fluid Controls is the second California-based company to choose Lafayette for a major expansion project this year, which reflects well on our workforce, business climate and quality of life."
About Westfield Hydraulics
Westfield Hydraulics Inc. was formed in 1974 to be an industry leader in the design, manufacture, assembly and testing of powered and nonpowered valves, solenoids and fluid controls for aerospace and defense applications. For more information, visit WestfieldHydraulics.com.
About LED
Louisiana Economic Development is responsible for strengthening the state's business environment and creating a more vibrant Louisiana economy. LED cultivates jobs and economic opportunity for the people of Louisiana, and promotes business opportunity for employers of all sizes. In 2019, LED attracted more than 80 new economic development projects representing 12,300 new jobs, 15,500 retained jobs and over $8.4 billion in new capital investment. LED's Small Business Services team assisted more than 9,500 Louisiana small businesses and entrepreneurs in 2019. For more information, visit OpportunityLouisiana.com.
###