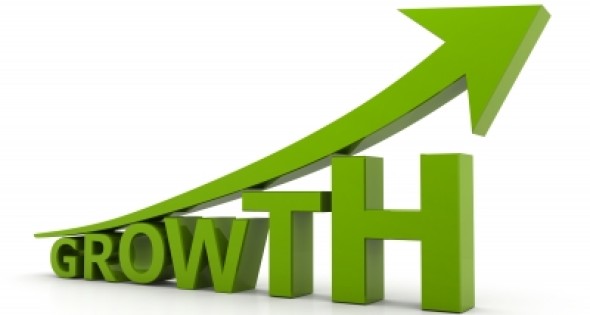 Wisconsin's Ed System Contributes to Gains
25 Apr, 2014
By David Hodes
Wisconsin is working on helping businesses find common goals through a collaboration of economic development organizations to try to change perceptions of potential business partners about the business climate in the state and assist entrepreneurs they say represent the future of economic development in the state.
According to public statements, the Wisconsin Economic Development Corp. (WEDC) partners with 650 economic development organizations throughout the state to serve businesses looking to start a business, grow a business or relocate. It works through four focus areas: business and industry development, economic and community development, entrepreneurship and innovation, and international business development.
What's more, the statement says this approach to economic development in Wisconsin came from the "Be Bold Wisconsin: The Wisconsin Competitiveness Study" conducted in 2010. The Wisconsin Economic Development Association (WEDA), Wisconsin Counties Association (WCA) and Competitive Wisconsin Inc. (CWI) commissioned the independent, non-partisan study.
This is a new endeavor for the state, says Ryan Murray, CEO and deputy secretary of the WEDC, which is a result of a broad-based bi-partisan look at how the state can align all of the different organizations and get them all marching in the same direction. "It's about putting us back on the map in people's conversations around the country and around the world in economic development," Murray says.
He says that there is a perception by many that Wisconsin, like other upper Midwestern states, is a high regulatory and high tax state. "Our number one priority is to change people's perceptions to get more business activity in the state," Murray says.
The WEDC does a lot of work in the startup space to help companies establish a presence and build an export business relationship, he says. "In a proactive effort we do try to focus on some target industry sectors," he says. They have focused their energy on businesses such as water technology and power energy controls; aviation and aerospace supply; food processing and forestry products; and streams and rivers. "But we take on all comers," he says.
Industries and Innovations
Paul Jadin, president of the Madison Region Economic Partnership who was also the former CEO of the WEDC and the former mayor of Green Bay, says economic development in the state is all about entrepreneurship and innovation.
He points to recent state action to create a $25 million venture capital fund (2013 Wisconsin Act 41) and a new $30 million venture capital fund partnership between the State of Wisconsin Investment Board (SWIB) and the Wisconsin Alumni Research Foundation (WARF) to focus on IT startups in Wisconsin.
"Those are things that the state did but tend to benefit the Madison region," he says. "Because there is a great deal more activity here primarily because of the influence of the University of Wisconsin-Madison (UW-Madison)."
Jadin says that everything related to information technologies are taking off in his area, including publishing, coding and computer programming.
A lot of that activity, he says, is a result of Epic Systems, a medical software company that is nearing 7,500 employees on their campus in Verona. "And those employees who leave Epic on an annual basis are staying here," he says. "Many of them are starting up their own companies. So Epic spinoffs are generating demand for new IT employees as well."
In the 18-county The New North Inc., region in northeastern Wisconsin, Jerry Murphy, executive director of New North, says that they are working on data center development and data center expansion. He says that they have recently developed a selling proposition that includes qualifying about a dozen sites, including what is available in terms of utility energy and energy reliability.
New North also promotes the area's average temperature of 44 degrees as a way for data centers to get "free cooling" and minimize costs. "There is a lot of anticipation around at least the first cut of site selection for data centers," he says.
Another focus for them is the fast-growing wind energy market, where they brought together 300 companies under the banner Wisconsin Wind Works and promoted them as a complete response to manufacture of the 8,000 parts that go into a wind turbine.
Murphy says that they are using that same supply chain initiative to develop other energy markets — compressed natural gas and liquefied gas from the wellhead all the way down to the distribution point of the gas station or filling station.
He says there are companies that create biogas from cow manure, such as Northern Biogas in Fond du Lac, which helps dairy farmers manage the waste stream around dairy production and generate another source of biofuel (methane) generated by the manure. Ramping up dairy production becomes easier and faster as a result. "More milk for us means more cheese, which means more packaging and more film production and printing production," Murphy says. "So if you think about the wave of economic impact from adding more milk volume for this region, that is a big deal."
Sheila Nyberg, executive director at the Clark County Economic Development Corp., says that they are looking at their cheese plants that are expanding, and their expanding dairy plants.
Grassland Dairy Products, in Greenwood, one of the largest family owned butter creameries in the world and one of 12 butter plants in the state, recently expanded and doubled its milk and overall production capacity. They are continuing to expand and hire, Nyberg says. "And many of the OEMs that manufacture agribusiness equipment are just hiring and hiring and hiring," she says. "It's a boon."
Talent and Education
With research expenditures over $1 billion in 2010, UW-Madison is third in science and engineering expenditures of all universities in the country, according to a National Science Foundation report.
But, Murray says, they historically have not done a great job of turning those research dollars into companies. "The commercialization efforts just haven't been great. We need to take much more advantage of our competitive advantage in research, and partner with the university to drive innovation."
Their marquee effort is a partnership with the university system to create a $2 million fund to seed activity of getting technology out of the university and into the market. The university will pay for some of the administration, and WEDC will pay for aid directly to the company, he says. The seed fund will provide $75,000 in two stages to support entrepreneurs. "We would love to see an increase in new company formation and increases in new licenses to existing companies for new technology," Murray says.
Jadin says that, along with the venture capital fund and other funding sources, the UW-Madison recently came along with its discovery-to-product (DTP) process, a major new partnership between UW–Madison and WARF focused on entrepreneurship and building on a long legacy of collaboration to move UW–Madison-inspired technology and innovation to market.
The initiative is intended to provide UW–Madison faculty, staff and students with a gateway to a comprehensive suite of resources to help transform ideas and discovery into companies and products to bolster Wisconsin's economy. "This bodes well for bringing more products and companies out of the university and taking them to market and ultimately building companies out of them," he says.
Assets
The state is served by eight interstate highways, including the Wisconsin-only 200-mile-long Interstate 43, one of the country's longest intrastate highways traveling north-south up the eastern edge of the state from Beloit to Milwaukee; and I-90 that runs east-west through the western and central parts of the state.
The state has eight commercial air service locations, including General Mitchell International Airport in Milwaukee handling 4 million passengers a year; the Dane County Regional Airport in Madison, handling nearly a million passengers a year; and approximately 75 smaller regional airports throughout the state.
Lifestyle
Wisconsin ranks in the top 10 of the safest, smartest and most livable states, according to the WEDC. In addition to the UW-Madison's fame as is one of the world's leading centers for the research and development of biotechnology, Wisconsin also has a network of technical schools throughout the state.
The state's ag business-friendly environment includes great resources for families that find Wisconsin a paradise for low-key family fun.
One example is Milwaukee's Summerfest, recognized by the Guiness Book of World Records as the world's largest outdoor music festival.
The state is also freshwater fisherman's and boater's paradise, with 15,000 inland lakes, more than 33,000 miles of rivers and streams, two great lakes (Lake Michigan and Lake Superior) and the Mississippi river.
With all it has going for it, there is still a focus on ramping up economic development using the resources of the university system as they chase new technologies.
Murray says he would love to position the state's energy supply chain to move into whatever energy demands are hot at the time. "If it's alternative energy, I want to be there. If it's natural gas, I want to be there. If it's nuclear, I want to be there. If its new battery or energy storage, I want to be there. We are always going to need energy, right?"
More Info
Wisconsin Economic Development Corp.
Clark County Economic Development Corp.
Madison Region Economic Partnership
Illustration by ddpavumba at Free Digital Photo.net