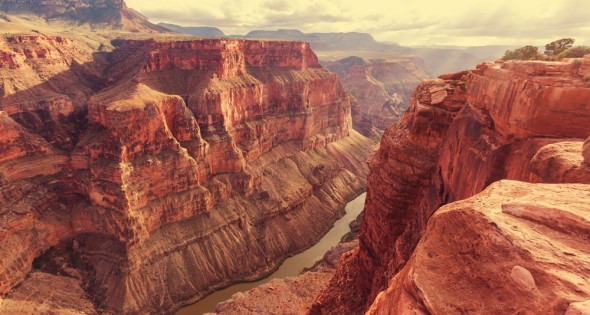 As the pandemic (hopefully) subsides, tourism companies welcome a steady surge in business
01 Jul, 2022
It's been a long 2-plus years downturn, but tourism is showing strong signs of a comeback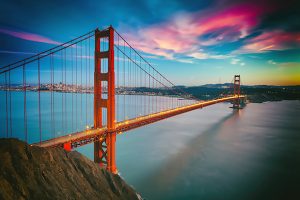 The biggest economic development news about tourism is the end of the pandemic—hopefully. Even as another variant appears to be taking over, there is a growing sense that the worst is over and now it's time to rebuild many things, especially tourism and the tourism-related infrastructure that provides so much of the economic power to countries around the world.
"People have been cooped up for a couple of years and they're ready to go traveling," Doug Lansky, destination advisor and tourism expert, told BXJ. "The stock market somehow has managed to survive the pandemic in great form, considering what's been happening. And the wealthy especially managed to stockpile some money while they weren't traveling. They are up and ready to go."
According to the figures from the United Nations World Tourism Organization (UNWTO), international tourism saw a 182 percent year-on-year increase in January-March 2022, with destinations worldwide bringing in an estimated 117 million international arrivals compared to 41 million in the first quarter of 2021.
Of the extra 76 million international arrivals for the first three months, about 47 million were recorded in March, showing that the recovery is gathering steam.
According to data from the World Bank, in 2020, the U.S. tourism industry generated $84.2 billion, followed by France ($35.96 billion) then Australia ($26.23 billion). For some smaller countries (Maldives, Barbados, Seychelles, Grenada, Palau), tourism represents one-third to one-half of their country's GDP.
Leading the comeback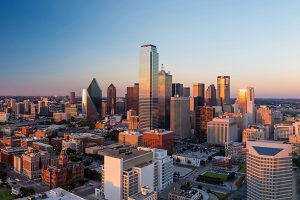 UNWTO data shows that during the first quarter of 2022, Europe welcomed almost four times as many international arrivals (+280 percent) as in Q1 of 2021, with results driven by strong intra-regional demand. In the Americas, arrivals more than doubled (+117 percent) in the same three months. However, arrivals in Europe and the Americas were still 43 percent and 46 percent below 2019 levels respectively.
Although international tourism remains 61 percent below 2019 levels—some countries such as Australia, Vietnam and Japan just opened earlier this year—the gradual recovery is expected to continue throughout 2022, as more destinations ease or lift travel restrictions and pent-up demand is unleashed.
As of June 2, 45 destinations (of which 31 are in Europe) had no pandemic related restrictions in place. In Asia, an increasing number of destinations have started to ease those restrictions.
Travel and tourism was the fastest-growing sector in the world in 2018, before the pandemic, expanding by 3.9 percent, ahead of automotive manufacturing (3.7 percent) and health (3.3 percent), and at a rate higher than that of the global economy for the eighth consecutive year, according to World Travel and Tourism Council.
But the latest issue of the UNWTO Tourism Barometer also shows that $1 trillion was lost in export revenues from international tourism in 2021, adding to the $1 trillion lost in the first year of the pandemic. Total export revenues from tourism (including passenger transport receipts) reached an estimated $713 billion in 2021, a 4 percent increase in real terms from 2020, but still 61 percent below 2019 levels.
International tourism receipts reached $602 billion, also 4 percent higher in real terms than in 2020. Europe and the Middle East recorded the best results, with earnings climbing to about 50 percent of pre-pandemic levels in both regions. The amount being spent per trip is on the rise—from an average $1,000 in 2019 to $1,400 in 2021.
Tourism's economic development
Tourism has become the world's third-largest export industry after fuels and chemicals, and ahead of food and automotive products, according to an article in "Future Business Journal." From the last few years, there has been a great surge in international tourism, culminated to 7 percent share of the world's total exports in 2016.
The importance of inbound tourism has grown exponentially over the last few years, according to the article, because of its growing contribution to the economic growth in the long run.
The article also finds that tourism enhances economic growth by augmenting the foreign exchange reserves; stimulating investments in new infrastructure, human capital and increased competition; promoting industrial development; and creating jobs.
The World Health Organization is taking steps to identify new health threats that affect various (mostly smaller) countries hit hardest by the pandemic, and working to combat the economic woes it creates. They adopted the "Montenegro Statement," which recognizes that health and tourism are deeply interconnected in the globalized world, and supports the creation of a coalition of partners on health and tourism.
Another economic growth theory is the tourism growth hypothesis that states that expansion of international tourism activities exerts economic growth, offering a theoretical and empirical link between inbound tourism and economic growth. This hypothesis works under the assumption that economic growth can be generated not only by increasing the amount of labor and capital within the economy, but also by expanding exports.
This "new growth theory" suggests that export expansion can trigger economic growth, because it promotes specialization and raises productivity by increasing competition, creating positive externalities by advancing the dispersal of specialized information and abilities.
There is also a general belief of two schools of thought: tourism leads trade, and trade leads tourism.
The result reveals that international tourism growth and financial development positively affects economic growth both in the long run and short run.
Staffing an ongoing issue
There are over 15,000 leisure and hospitality workers in the U.S. as of June, 2022, according to the Department of Labor, earning on average about $20/hour. But it's finding and retaining staff that is still the problem in workforce, Lansky said. "It's just been a question of staffing," he said. "Alot of people weren't dying to start working in the service industry again. So airlines particularly haven't been able to run at full capacity. But the demand certainly seems to be well on track to being back online, if it's not already at 100 percent."
A Deloitte travel outlook report published in 2022 found that, as of October 2021, there were 300,000 fewer workers in the hotel industry than two years prior. Hospitality CEOs have acknowledged they have struggled to staff up, and airlines also face challenges filling their needs for pilots and mechanics.
Boeing's 2021 Pilot and Technician Outlook, for example, expressed concern that many furloughed airline workers may have left the industry. The report projects big hiring needs in commercial aviation over the next 20 years: 612,000 new pilots, 626,000 new maintenance technicians and 886,000 new cabin crew members.
The new normal in tourism

The new normal in tourism is developing now, leading to not just better ways of booking and organizing travel but actually helping change lifestyles while forcing businesses to pivot.
Lansky gave one example about people he met in Bermuda who were renting beach shares to cruise ship tourists for the day. "I asked them how they were doing. And they said, 'Well, actually, we pivoted and started doing live events and selling drinks in the evening for locals. And we're doing quite well.' I was like, wow, that's quite a shift."
Lansky sees one of the big differences in travel before and after pandemic in that people have gotten better at booking online. "The other thing, which I think maybe even a bigger trend that is going to come out of it getting back to normal travel, is that people got pretty comfortable working not just from home but even going to some cabin and working from there. They are working from some other remote place and realize they can be a bit of a nomad if their employer allows it.
"We're gonna see a big uptick, I think, in the global nomad community, where it's not just the daring, late 20s or 30-somethings, but it's going to be people with small kids, families, and other professionals that are going to just go hey, I can go to Spain for two months and work from there."
Next?
Clearly the world of travel and leisure is still not back to where it used to be. Most industry watchers say give it another two years or so to sort out workforce issues and convince an anxious public with funds to travel to do what they want to do.
But there are other, less obvious issues.  "My biggest disappointment with all of this," Lansky said, "is that, a few months after the pandemic started, Finland had successfully tested the same dogs that can detect bombs or drugs in your luggage to be able to detect cancer. They had retrained them to test for Covid, and they were as accurate as a PCR, just plus or minus a few percentages.
He gave an example of what this means: "If any country loses a battle or loses a war, they don't say, well, we'll never fight again. Let's just not have a military. But the second the war's over, they start rebuilding and preparing for the next eventualities. But we keep thinking, 'Oh, this wave will end and then we'll be fine.' And: 'We'll never have another virus again.' But it's extremely cheap and easy to train up these dogs. Then the question is, why did that never go mainstream? We could put a trained dog searching for Covid in front of everything, and keep not just travel but all of society open because the dog can detect. We have the technology, we know how to do it. It's not crazy expensive. We're just not doing it."