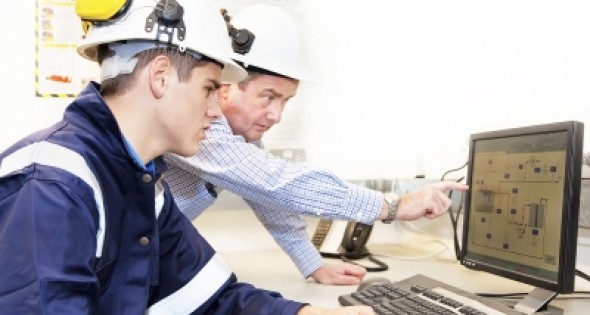 Bechtel Gives $250,000 to Build Delta High School in Washington State
05 Feb, 2013
Bechtel National Inc. has provided a $250,000 gift to the Washington State STEM Education Foundation for the Delta High School capital campaign in Richmond.  Bechtel National is designing and building in Hanford the world's largest radioactive waste water treatment plant for the U.S. Department of Energy.
"STEM education in the Tri-Cities wouldn't be possible without the community working together to make it happen," says Tom Yount, president of the Washington State STEM Education Foundation. "Bechtel's gift is an example of this community partnership to build a better future for STEM education in the Tri-Cities."
The gift will be used to support design activities for the new STEM high school in the Tri-Cities that is being funded through a public-private partnership.
"This gift today aligns perfectly with Bechtel's commitment to promote science, technology, engineering and math initiatives across the nation," says Frank Russo, project director for the Bechtel National Waste Treatment Plant project.
Bechtel National's employees exemplify the corporate commitment by donating hundreds of volunteer hours each year to STEM-related events.
Illustration by Marcus at Free Digital Photos.net
Compiled from Tri-City Development Council's January 31 eblast.