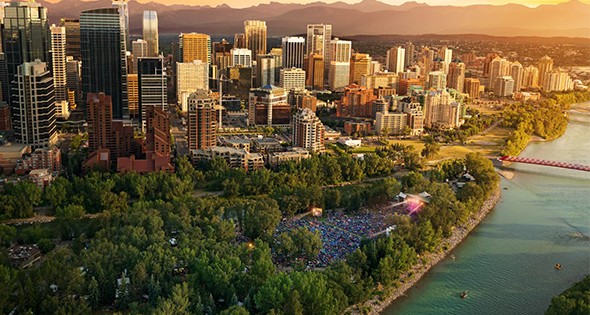 CANADA: Alberta. More Open Than Ever
26 Sep, 2020
Alberta has one of Canada's most thriving economies and is Canada's most business friendly jurisdiction. In Alberta, there is: less red tape, globally connected, dynamic cities and stunning mountain parks, and a young, highly educated workforce. Alberta's key sectors include Energy/Clean Tech; Petrochemicals; Agriculture; Aviation/Logistics; Technology/Data; Financial Services; and Tourism.
Alberta's corporate tax rate has dropped to 8%. Alberta is perfectly positioned to offer the best business environment for the next generation of entrepreneurs and business builders. Now, with tax rates as globally competitive as you are.
More than $630 million has been invested by private and public sectors in Alberta communications networks in 2019. Telus is making a $16 billion investment in 5G and fiber optic data networks in Alberta through 2023. SuperNet connects more than 4,200 hospitals, schools, libraries, and government facilities to fiber optic internet speeds. West Grid is one of Compute Canada's largest high performance computer grid, providing access to advanced research computing services for businesses.
The Government of Alberta is committed to pipeline construction and expanding market access for resources. There has been $1.5 billion in equity and $6 billion loan guarantee to ensure completion of Keystone XL while the Canadian Federal Government authorized a $4.5 billion acquisition of Trans Mountain.
Government policy goals include: lowering taxes for job creators; Streamlining government approval processes; revitalizing and sustaining key industries; making Alberta more dynamic, innovative and sustainable; and continued support for the energy sector while advancing economic diversification and innovation.
ALBERTA: CALGARY LEADING THE WAY IN THE AGRIBUSINESS EVOLUTION
………………………………………………………………………..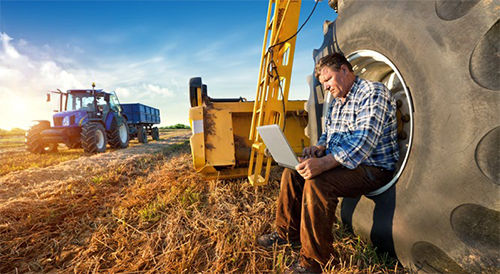 Agriculture has always been big business in Alberta, and as the industry adapts to a changing world, it is set to have an even bigger global impact.
With consumers worldwide increasingly concerned with food security and food safety, Alberta has a well-earned reputation for trusted, high-value agricultural products.
Calgary is emerging as a leading Canadian centre for the development and application of advanced agricultural technologies and practices.
Canada is the fifth largest exporter of agricultural and agri-food products in the world and agriculture products from Alberta are exported to more than 150 countries. In the last 10 years, agriculture and agri-food exports have more than doubled. The world wants more Canadian food products and Alberta is ready to deliver.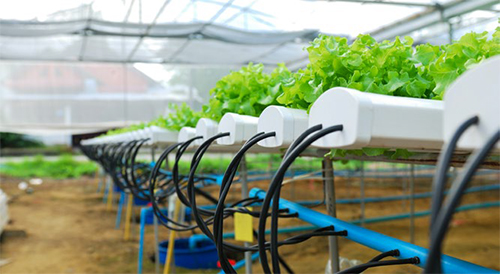 Agriculture has been a vital part of the economy in Western Canada for generations. Calgary benefits from proximity to a strong agricultural base, a cluster of global industry-leading agribusiness companies, a highly skilled workforce, and an integrated transportation network with the capacity to reach 11 million consumers in a day.
"We have experts in all things Agribusiness, including primary production, protein development, ag-tech innovation and food safety and traceability. It is making Calgary a new hot spot for Canadian companies and global food and technology suppliers," said Mary Moran, President and Chief Executive Officer for Calgary Economic Development.
Calgary is an urban centre surrounded by agricultural land, helping bridge the urban/rural gap and giving company headquarters direct access to large-scale agricultural operations. That is why global firms like Bayer, BASF, Corteva and Nutrien have established hubs in Calgary and others like Grow Safe, Provision Analytics, TELUS, and Farmers Business Network are growing rapidly to address challenges and find solutions for Canadian and global agriculture problems.
An increasingly significant key to the future of the industry are the nearly two dozen universities, colleges, and research institutions in the province. Technology is disrupting every industry and the agriculture sector is no different.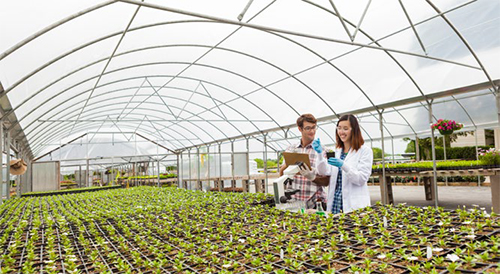 One partnership driving innovation is The Calgary-Olds Smart Agri-Food Corridor. It is a leading smart agri-food corridor in Canada that leverages Calgary's global corporate presence and distribution hub with Olds College's Smart Farm applied research and integrated learning. Through the corridor, companies and entrepreneurs have access to a world-class agribusiness environment that supports the development and scaling of new technologies throughout the value chain.
As the world moves rapidly towards digitization, agricultural technology continues to advance and evolve. The industry is being reshaped by technology and innovation in Calgary is no exception. A recent study done by Calgary Economic Development forecasts the agribusiness sector will be the fastest adopter of digital technologies in Alberta.  The sector will increase spending on digital technologies – everything from IoT to GPS – by 23 per cent from 2019 to 2022.
Learn more about opportunities in agribusiness in southern Alberta at  https://calgaryeconomicdevelopment.com.