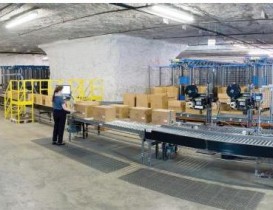 Interior of SubTropolis.
The National Archives and Records Administration (NARA), which oversees the management of all federal…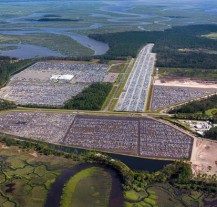 At the Georgia Foreign Trade Conference, Stuart Countess, chief administrative officer and vice president of Kia Motors Manufacturing Georgia, announced that the Telluride, its new 8-person SUV, will begin crossing the Port of Brunswick's docks for global markets this month.
"The launch of the Kia Telluride, our largest…
The Phoenix-Mesa Gateway Airport Authority ("PMGAA") Board of Directors has approved two land leases that will result in the first new privately-funded hangar developments in nearly a decade.
Aviation Performance Solutions, LLC ("APS") and Wetta Ventures, LLC each have plans to develop aircraft hangar facilities on PMGAA-owned…
Assistive technology and adaptive equipment at Oak Hill will become more available to people with disabilities thanks to a newly-formed fund named in honor of a long-time executive and public servant, Elliot Ginsberg.
Last October a fund was established, with the help of Congressman John B. Larson in…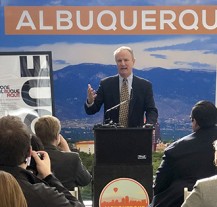 LSI, one of Chicago's fastest growing companies, announced today that it has selected Albuquerque for its first new office outside of Illinois. The financial services company anticipates creating approximately 170 new jobs over the next three years.
LSI, which was founded by three friends in 1994, provides contact center…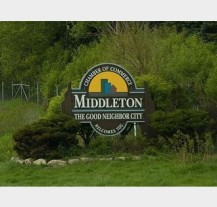 New lab space will create 21 jobs, increase testing capacity
MADISON, WI. Genetic Visions-ST LLC, a worldwide livestock and bovine reproduction technology business, is expanding its current laboratory in Middleton – a $2 million project expected to create 21 new jobs over the next three years.
"In addition to the…