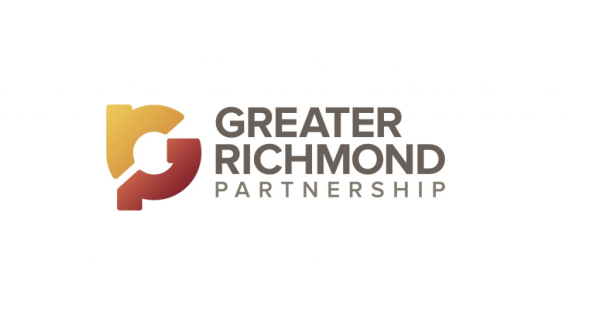 Jobs, Jobs and More Jobs to End the Year
23 Dec, 2021
CoStar announced it will invest over $460 million to establish a corporate campus in the City of Richmond, adding 2,000 jobs for Greater Richmond. The campus will focus on research and development, software development, sales, marketing and support functions and will occupy 750k SF of new office space between two new facilities, a 26-story LEED-platinum certified office building and one five-story multipurpose building. Once complete, CoStar will occupy roughly 1 million SF of office space in downtown Richmond, employ about 3,000 workers and have the tallest building in the City of Richmond. GRP was pleased to work on this project with the City of Richmond and state-led Virginia Economic Development Partnership.
CoStar located their research headquarters in Richmond in 2016 and is the perfect example of the Hub & Spoke approach, which is becoming increasingly popular as companies look to decentralize and establish specialty divisional headquarters. Read more about Hub & Spoke models on our blog.
In hiring additional employees, CoStar may look to the region's higher education graduates. Greater Richmond's higher education system produces a diverse, well-educated and ample workforce as 1.1 million higher education students are found within 150 miles of the region. Read our blog to learn how higher education instills innovation and creativity within the local workforce.
International company Starplast just announced plans to expand operations in Chesterfield County. The plastics manufacturer will invest $17.7 million to establish a new facility creating 300 jobs over the next five years. Starplast, based in Israel, will join Greater Richmond's international business community of more than 220 facilities.
Chesterfield also recently received a national award for Diversity, Equity and Inclusion practices. Chesterfield ranked 5th among Top Workplaces' DEI category and 4th for companies and organizations with a workforce larger than 2,500.
Greater Richmond-based Performance Food Group, a Fortune 500 company, announced plans to build a new facility in Hanover County to advance the company's supply chain management and logistics. Performance Food Group will invest $80.2 million and create 125 jobs.
Also in Hanover, Matan Companies recently broke ground on the Northlake II project. The five-building development will total 655,000 square feet of Class A industrial space and will be completed in two phases by 2022. Northlake II will feature 32-foot ceiling heights, ample loading and parking specifications and easy access to I-95.
In Henrico County, Mondelez International announced plans to invest $122.5 million to expand its facility, creating 80 new jobs. Mondelez produces many snack favorites like OREOS, Ritz and more. In fact, they produce roughly 10,000 OREOS per minute at the facility.
Lastly, as the nation reels from supply chain disruptions, Greater Richmond-based companies have an advantage thanks to the Port of Virginia and its investments in the region. The port recently doubled its cargo capacity with $1 billion in investment over the last four years. Read our blog to learn more about the status of the local supply chain.
Have a wonderful holiday season and I look forward to winning more jobs and investment in the region in 2022!
Sincerely,
Jennifer Wakefield
President and CEO
Greater Richmond Partnership
(804) 928-7476 cell | jwakefield@grpva.com