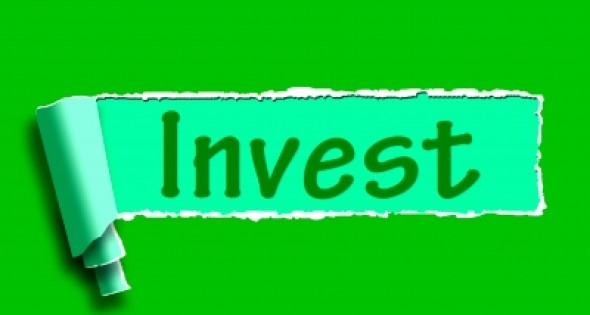 Louisiana Creates Investor Confidence
04 Apr, 2015
By Rachel Duran
During the last few years, Louisiana has experienced hundreds of millions of dollars in manufacturing investments, which is unprecedented in the state's history — but surprisingly — the fastest growing industry in the state is software development.
"We will have additional announcements in the near future; software development has become the single most exciting growth industry in the state," says Stephen Moret, secretary, Louisiana Economic Development. The cluster's companies include IBM, EA, CSC, CGI, CenturyLink, GE Capital, Gameloft and TurboSquid, and newcomer High Voltage Software, among others.
Innovative partnerships created between higher education institutions and industry feed the talent pipeline required for the software development industry. Moret says a $32.5 million investment in computer sciences will triple or quadruple the number of computer science graduates coming out of Louisiana State University in Baton Rouge, the University of New Orleans, the University of Louisiana-Lafayette and Louisiana Tech University. "These four and others are expanding to provide the pipeline needed to support our rapidly growing software development sector," Moret says.
Louisiana's economic development officials are ensuring with every major announcement that funds are set aside to be invested at a university for training, says Michael Hecht, president and CEO, Greater New Orleans Inc. "When GE Capital came here and opened its center of excellence, $5 million was reserved for the University of New Orleans to set up an apprenticeship program," he says. The university's capacity is upgraded because the curriculum goes beyond GE. "This is an innovative and savvy way of getting more bang for the buck in regard to incentive dollars," Hecht says.
New Orleans' training infrastructure also includes the city's first private software training school, called Tech Talent South.
Moret says that several of the corporate IT development centers located in the state feature data centers as part of their projects. In regard to cloud computing, Louisiana sees activity in segments such as cybersecurity and big data analytics. IBM's Baton Rouge technology center is one of the significant locations supporting a partnership effort between IBM and Apple in regard to enterprise app development.
In the last few years Louisiana has attracted more top tier companies such as IBM and Bell Helicopter because officials have been aggressive in telling their story, Moret says. "As we have had success we have been able to attract a broader array of industries. This has created confidence and interest among Corporate America to take another look."
Hecht says New Orleans' officials are developing a narrative that where once New Orleans used to be thought of as the victims of disasters, "we are now becoming the masters of our disasters; taking our problems and fixing them for ourselves, and exporting it [solutions] to the rest of the country," he says.
For example, New Orleans area environment-related businesses are positioning themselves to be thought of as the domestic experts in rebuilding from water-related disasters, much like the Dutch are considered experts around the globe. Companies from the New Orleans and Gulf Coast region have secured nearly $400 million in contracts in New York to help rebuild from the effects of Hurricane Sandy.
In another effort, officials in New Orleans referred back to the way the region has worked together to solve challenges in regard to flood control and public education, and the efforts to share the solutions with the rest of the world, and applying these methods to engage entrepreneurs and startup companies.
"We looked out in the country and the profile of an entrepreneur is a young white male," Hecht says. "There are many sectors that are left out." The PowerMoves.NOLA initiative was created to establish New Orleans as a national hub for minority entrepreneurship, with the idea of exporting the model around the country. Based on the success of the effort in New Orleans, officials will take part in PowerMoves.Detroit and PowerMoves.Pittsburgh.
Down To Business
Louisiana has added more than 82,000 private-sector jobs since January 2008, for a private-sector job growth rate of 5.2 percent — nearly triple that of the United States (1.8 percent). That ranks No. 5 in the nation and No. 2 in the South.
In 2013, Forbes named Louisiana "America's New Frontier for Business."
Louisiana's FastStart program is often recognized as one the country's leading customized training programs. Recruitment, screening, training development and delivery are available to eligible companies at no cost.
The 2013 annual state-level ACCRA cost of living index ranked Louisiana as the state with the fourth-lowest cost of living in the country based on factors such as income per capita, growth rate and population.
Industries and Innovations
Louisiana's key industries are aerospace, agribusiness, automotive, energy, entertainment, manufacturing, process industries and software development. "We are seeing growth not just in our traditional industry sectors but also in aerospace, software development, automotive, water management, and corporate headquarters projects — most of which had no interest in Louisiana eight years ago," Moret notes.
In the advanced manufacturing sector, NASA's Michoud Assembly Facility in New Orleans supports the mission to Mars and major projects for the country's new generation of space transportation vehicles.
In process industry project activity in 2014, Yuhuang Chemical announced a $1.85 billion methanol project in St. James Parish.
"Despite the oil price crash, there is somewhere near $62 billion in natural-gas driven projects around the New Orleans region," Hecht says. "In regard to the energy belt tightening, most of our exploration is offshore. The decade long projects aren't really dependent on price fluctuations."
St. Mary Parish is home to three chemical plants that produce carbon black used in tires. Also from the area, a chemical plant for Kytosan USA develops a protein from crustacean shells, which is used in the agriculture and pharmaceutical industries. The plant will be operational in 2016.
What' more, the St. Mary Parish economy is heavily based in the oil field, says Frank Fink, director, St. Mary Parish Economic Development. "Fifteen to 20 percent of our total economy is oil field related," he says. "So we will see a slowdown in capital investment. We will see overtime eliminated. We will see pressure on services that are provided to the oil field, such as work boats, where rent prices are falling. And eventually we will see layoffs."
A project on the parish books is a large expansion for an oil field related company, OneSubsea, a Cameron & Schlumberger Co. The capital investment is delayed somewhat, Fink says, but the project is moving forward. Fink points out the length of the pricing situation where oil remains at $50 a barrel will determine how quickly the economy will come back.
Providing services to the oil and gas sector is a key economic driver in Terrebonne Parish. Two industry companies are building headquarters projects in the parish. Danos & Curole Marine Contractors LLC, a marine construction and service company, is relocating its headquarters to the parish, and expects to create 426 jobs during a five-year period. Baywater Drilling LLC expects to add 150 jobs during the next few years at its headquarters facility.
Additional industry expansions include Settoon Towing LLC, which is building a new operations center; PHI Inc. is expanding its heliport at Houma-Terrebonne Airport, and Performance Energy Services LLC is investing in a paint shop.
In other industry activity, Fink says St. Mary Parish area shipyards are still expanding and looking for labor. "Their markets are more diversified; they sell internationally and sell to the government."
Fink says the parish government is developing a 100-acre industrial park on a navigable canal, located off of Highway 90, which is the future Interstate 49. "We have $3 million in place and we are putting in the dock and the slips and will be ready to begin construction for new clients as early as June 30," he adds.
Talent and Education
Fink says the training facility in Morgan City is expanding to include a commercial diving and maritime institute. The training facility processes close to 5,000 students annually, who are then placed into jobs through coordinated efforts with South Louisiana Technical College.
St. Mary Parish officials are also installing equipment in all six of its high schools, offering training programs to juniors and seniors to learn trade skill sets.
In Terrebonne Parish, business leaders and Nicholls State University's college of business worked together to develop a maritime management concentration to fill a gap in regard to management skills.
Additionally, Fletcher Technical Community College in the parish has completed a new marine safety training center to further support the oil and gas industry.
At the state level, officials are investing hundreds of millions of dollars to expand the community college system to keep up with the demands for skilled workers, such as welders, pipefitters, machinists and so forth.
Moret says another key workforce initiative is the online employer and employee matching program, Louisianajobconnection.com. Employers enter the skill sets they want to fill and job seekers enter their skill sets in their profiles. The system generates rankings of the strongest matches, simplifying the recruitment, screening and hiring process for companies.
In an attempt to fill the job projections forecast for the state, Louisiana is reaching out to people who grew up in or attended college in the state and then moved away. ComehomeLouisiana.com highlights the opportunities in fields such as engineering, computer sciences, finance, accounting, manufacturing and skilled trades.
In New Orleans, an emerging cluster centers on the biosciences industry, and the medical care industry. In September 2014, biomedical company Renaissance RX announced it will create at least 425 new jobs and invest $8 million in a new headquarters location in the central business district. The company began with five employees in 2012 at the New Orleans BioInnovation Center.
The Mid-City area features the soon-to-open University Medical Center, and in 2016, a new Veterans Affairs hospital. The hospitals are located adjacent to each other on a 70-acre site; and represent $2 billion in investment. University Medical Center will foster relationships with Xavier University, Dillard University, the University of New Orleans and Delgado Community College, and the medical schools at Tulane University and Louisiana State University.

Assets
The New Orleans business community is also enhancing its appeal as a destination for international trade. In 2014, Chiquita Brands International announced it would relocate its banana and production container operation from Gulfport, Mississippi, to the company's former location, the Port of New Orleans.
In January, Copa Airlines announced it will begin offering direct flights between New Orleans and Panama City, Panama.
In regard to fostering a pro-business climate, Louisiana state and local economic developers tout their willingness to make business expansion projects happen. "We work with companies to mitigate issues," says Katherine Gilbert-Theriot, marketing manager, economic development, Terrebonne Parish Consolidated Government. "We help with infrastructure needs when necessary."
Both Fink and Gilbert-Theriot say their communities are adding to their single-family housing and multifamily housing inventories.
Outdoors and Recreation
Louisiana is known as a sportsperson's paradise. Instead of rushing white rapids, Louisiana allows you to take a kayak and quietly explore the state's bayous, rivers and sloughs. Traveling Lake Fausse Pointe and Henderson Swamp in the Atchafalaya Basin you'll spot egrets, herons and roseate spoonbills. Bayou Chemin-A-Haut is walled on both sides by cypress trees. Source: www.louisianatravel.com.
Lifestyle
"We are also working to improve our recreational offerings," Gilbert-Theriot says. Construction will soon begin on a new sports complex, which will feature soccer and softball fields, tennis courts, a walking track, a pond and other assets. A park for skateboarders is nearing completion. "If you have an interest in being outdoors, there are a lot of offerings that make it conducive to live and work in the community," she says.
New Orleans is a beloved brand known around the world for its food, music and culture, Hecht says. "We explain to people that while all that is true, we really are a great place for a business and a family. And that is a challenge. We are not necessarily seen as an obvious place for a business."
More Details
Louisiana Economic Development
Greater New Orleans Inc.
St. Mary Parish Economic Development
Terrebonne Parish Consolidated Government
Illustration by Stuart Miles at Free Digital Photos.net