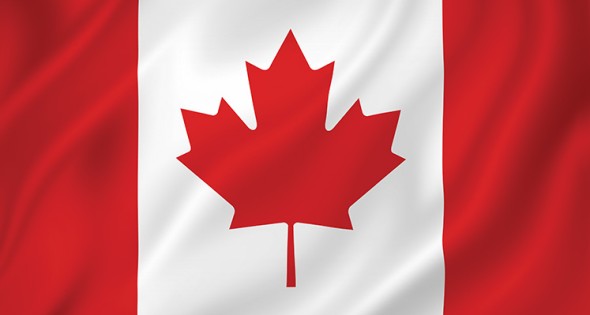 Ontario's Unprecedented Investments
27 Jan, 2016
Economy of the Great Lakes Region continues to Flatline.
By Rachel Duran
Ontario's officials are backing up their claim to create a solid infrastructure foundation to ensure businesses are more globally competitive. "We're making unprecedented infrastructure investments to provide a solid foundation for jobs and prosperity," says Brad Duguid, minister of the Ontario Ministry of Economic Development, Employment and Infrastructure.
The Highway 401 portion of the Rt. Hon. Herb Gray Parkway was recently completed, which is a $1.4-billion Canadian access road approved under the Detroit River International Crossing study. The road will connect Highway 401 to a new Canadian inspection plaza and bridge crossing of the Detroit River in west Windsor, Ontario. The Windsor-Detroit Gateway carries nearly one-third of Canada's road trade with the United States. In 2014, the combined daily value of commodity trade was $402 million in Canadian dollars, including $332 million by truck.
The parkway will eventually connect to the new Gordie Howe International Bridge, linking Windsor to Detroit.
Ontario's communities are also making infrastructure investments to support quality of place measures. Toronto was host to the 2015 Summer Pan American Games, and events were held throughout the region. The town of Ajax hosted baseball games, where more than 100,000 people visited during the two-week event. Town officials have received calls from organizations interested in making use of the ball fields to host semi-pro games, and local, national and international tournaments.
One of the legacy pieces resulting from the games is the connection between the economic development and tourism departments in Ajax. Economic development officials connected with nearly 50 tourism-related companies, creating additional business networks.
Moving back to provincial-level initiatives, in regard to policy measures, on Dec. 10, 2015, Ontario's government passed the Budget Measures Act, 2015, which enacts a number of new statutes and amends several others.
Highlights of the act include the removal of the Debt Retirement Charge (DRC) as of April 1, 2018, for all non-residential consumers to reduce businesses' electricity bills. The effort provides certainty to commercial, industrial and other users by helping them plan investment decisions more effectively. Removing the DRC will result in estimated savings for a typical large industrial company of about 7 percent on their electricity bills; for a large northern industrial company more than 8 percent, and for a small business about 4 percent.
Ontario's economy continues to grow, and since the 2009 recessionary low, the province has created 553,200 new jobs, the majority of which are full-time positions and in industries that pay above-average wages.
An expanding community, with plenty of room to grow, is Brampton, part of the Greater Toronto Area (GTA). The city is 60 percent built out, with 40 percent of its land available for development. "We will be an economic center for the next 50 years; the demand is there," says Sohail Saeed, director of economic development and tourism, city of Brampton. "But what we can do from our empowerment is can control the quality of it."
Saeed says Brampton has added nearly 20,000 residents in recent times, complementing the talent assets in a city with residents from 209 nationalities, and where 89 languages are spoken. Brampton is the fastest growing city in Canada, and is home to the nation's youngest population, age wise, among cities of 100,000 plus.
Industries and Innovations
Brampton's economy is driven by advanced manufacturing activities, with aerospace and the automotive sectors leading the way. The area is also well suited to support life science ventures. This year, the half a billion dollar Peel Memorial Integrated Wellness Center will be operational. A charter has been presented by city officials to develop a health district with the wellness center as an anchor.
Canon Canada will open its headquarters in Brampton during the first quarter of this year, where its business will focus on lens technology for medical equipment. The company will hire 400 people and is making a $42 million investment. "That is aligning with the new sector approach with the political will behind it and the top companies working to strengthen our sector," Saeed says.
The life sciences industry also thrives in Mississauga, also part of the GTA. The convergence between Mississauga's life sciences and information and communications technology cluster is helping to advance innovation and deliver digital health solutions.
The city's economic development department has added a life sciences sector specialist to work with the industry to develop networks and expand opportunities, says Susan Amring, director, Mississauga Economic Development Office. Among several project investments in this sector, Baxter International Inc. is investing $10 million for a new facility. Baylis Medical Co. unveiled its $15.2 million expansion in December 2015. A new firm to the city is Ipsen Biopharmaceuticals, based in France, which will conduct contract pharmaceutical work.
In addition to life sciences, Mississauga's industry clusters include advanced manufacturing, information and communications technologies and financial services. A recent asset to the manufacturing sector is the addition of the National Research Council of Canada. The council will invest $25 million to build the new Advanced Materials Manufacturing Centre in Mississauga and will collaborate with Xerox to bring these advanced materials to market.
The Chatham-Kent region is home to an agriculture sector that generates $3 billion plus in the region, where 2,100 farms produce 70 crops. The region is the nation's No. 1 producer of seed corn, tomatoes, cucumbers, quail and pumpkins, and Ontario's No. 1 producer of sugar beets, Brussel sprouts and green peas.
Talent and Education
Saeed says the biggest component working for Brampton is its "people powered economy," which consists of diverse skill sets and a diverse base of nationalities and languages. "You can find all of this in one city where talent is working in cutting-edge technology sectors," he says.
Officials in Mississauga are partnering with many organizations to move forward with major economic development goals. One key partner is the education system, which is building a knowledge economy and a culture of innovation, Amring says. For example, programs at the Sheridan Institute's Mississauga campus support creative economy jobs.
Moving to another community, the Chatham-Kent region has more than 1 million people living within a one-hour drive of the region, offering a steady supply of labor. The region is comprised of 23 communities and two First Nations territories. The region's agriculture sector is supported by research and support from the University of Guelph's Ridgetown Campus, which serves as a center of excellence for crop research on farm-renewable energy technologies, soil remediation and crop diversification.
In the town of Ajax, in order to make the most of the presence of sporting events that were part of the Pan American Games, officials ran a pilot program called upNextAjax. The program connected seven businesses with 28 young adults, where the intent was to make the youth more employable and/or develop the skills needed to start their own businesses, says Lisa Hausz, manager of business development and marketing, town of Ajax. The participants went through an intensive three-week training program on social media for business, launching social media campaigns complete with metrics. "More than 100 applicants and 100 business showed interest," Hausz says. "Of the 24 [young adults] that finished the program, five have been hired by local companies and three have started their own businesses."
Ajax is located in the Durham region of Ontario, with access to a number of universities given its location in the GTA, including Durham College and the University of Ontario Institute of Technology.
Assets
The Chatham-Kent region produces more than 25 percent of the installed wind capacity in Ontario. There are 918 megawatts of wind energy produced in the region, and new project announcements are expected in the first quarter of this year. GreenField Specialty Alcohols, the largest supplier of ethanol, industrial fuel and beverage grade alcohols in Canada, is committed to Chatham-Kent with a $40 million investment to continue its research into next generation cellulosic ethanol, writes Suzanne Brown, business attraction & FDI specialist, municipality of Chatham-Kent, in an email correspondence. Truly Green Farms, a state-of-the art greenhouse facility, will be utilizing excess carbon dioxide and heat from GreenField Specialty Alcohols' facility.
Chatham-Kent has inherent assets not often available in one location, Brown notes. "We have abundant natural gas, excess water and wastewater treatment capacity, available land and ease of access to an $18 trillion North American market." Chatham-Kent is within a one-hour drive of three international border crossings and three international airports. It offers access to Highway 401, and is served by the Canadian National and Canadian Pacific railways. The region is also home to the world's largest fresh water commercial port.
Brown says Chatham-Kent offers businesses a project manager philosophy, offering one point of contact from the moment of initial introduction to completion. Since 2014, officials have assisted businesses with funding applications resulting in more than $134 million in government support of new investment, Brown notes.
Businesses selecting Ontario's communities will find streamlined permitting processes to support their expansions. Ajax features the PriorityPath program and the recently launched PriorityPath Prime program to support investments and developments. Ajax was also certified as the first Competitive Ready Community in Canada, meaning officials are able to respond to site selection questions with speed and efficiency.
Officials also provide ease of access to information, such as with the On Track Ajax website, a campaign launched in 2010 to create 2,015 jobs by 2015 in the community's target sectors. By the end of 2015, more than 2,800 jobs had been created. Ajax is ideally suited to support industry sectors such as health care, tourism, business and professional services, manufacturing and small businesses.
In Brampton, officials are speaking the language of the business community. "There has been a huge change in our dynamic," Saeed says. For the first time in its history, Saeed's department submitted its operating budget, capital budget and work plan for three years as opposed to one year. He says in 2015, a new mayor and a city council comprised of 60 percent new members, decided to work on a four-year commitment and planning to coincide with the term of the council.
"In the past what we have done is an inside out economic development strategy; this time we went outside first," Saeed says. Economic developers met with 100 of the community's business leaders and developed a business and community driven economic development plan. What's more, the Industrial and Institutional Investment group consists of large real estate groups such as CBRE and Cushman & Wakefield that are working together to promote the Brampton brand to the world.
Mississauga is also expanding its global business reach through its Mississauga International Partnership Program, an initiative to create new and existing connections with cultural groups to help attract foreign direct investment and improve international competitiveness. There are nearly 1,400 multinational firms invested in Mississauga, including 71 Fortune 500 and 48 Fortune Global 500 head offices.
Lifestyle
Officials in Ajax are upping their game when it comes to quality of life brand considerations. There is close to $500 million being invested in the town's downtown. "Historically Ajax has not had a true downtown," Hausz says. "We have established boundaries and incentives and we are starting to see interest in the area. With the town's support we have been heavily promoting redevelopment and been supportive where we can."
Amring says Mississauga is recognized as the safest city in Canada. There are a variety of housing options and unique communities within Mississauga. There are also plenty of arts and recreation opportunities in the city, including more than 522 parks and 23 major outdoor trails.
As for culture, there are 130 languages spoken in Mississauga. "We have done a lot around culture, such as Celebration Square," Amring says, an outdoor public square and multi-media event venue.
More Info
www.chatham-kent.ca/EconomicDevelopment/Pages/default.aspx
www.mississauga.ca/portal/business