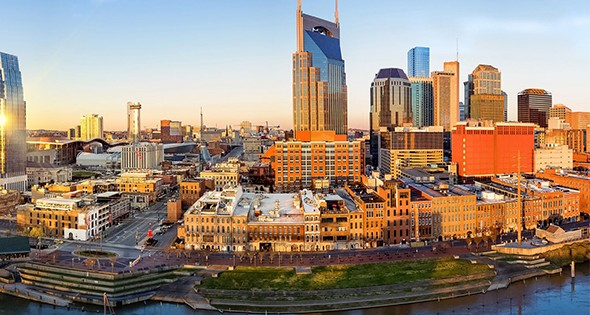 TENNESSEE: Great Brands Deserve the Great State of Tennessee
26 Sep, 2020
They believe in high expectations, low debt, and a pro-business regulatory environment.
Tennessee is proud to be a right-to-work state with no personal income tax on wages. Their state and local tax burdens are among the lowest in the country, and their state budget operates with a healthy surplus rather than a deficit. In other words, you need to be in Tennessee.
In Tennessee, they make world-class cars, guns and guitars. They make batteries, refrigerators, savory snacks and legendary whiskey. While other states may have given up their manufacturing workforce, Tennessee has never stopped making products used all over the world.
They have learned that "Made in Tennessee" means something special in the global business community. Tennessee has become recognized for the artisan strength of their workforce and believe so strongly that they're making groundbreaking investments in education to make that workforce even stronger. It's no accident that some of the biggest and most respected brands in the world have chosen to call Tennessee home.
Companies, investors, shareholders and executives choose Tennessee for their sound fiscal  management and significant new investments in their economic ecosystem. Tennessee's budgetary discipline has allowed them to make meaningful investments in public education, workforce development, and their International business reach.
For more information, please contact the Tennessee Department of Economic and Community Development at www.tnedc.com/advantages/business-climate/ or call 615-741-1888