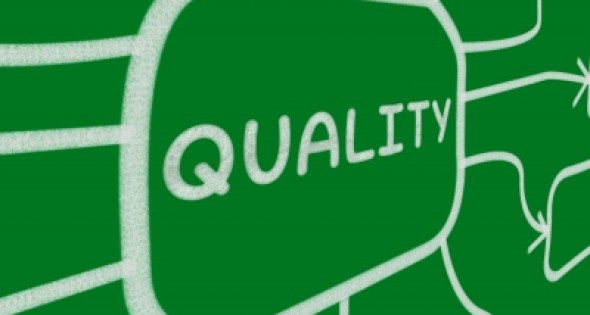 Tennessee Attracts High-Quality Companies and Jobs
02 Jan, 2015
By Rachel Hamilton
Tennessee has been a hotbed for foreign direct investment. The "2014 Global Location Trends" report from the IBM Institute for Business ranked Tennessee first in the nation for the number of jobs created by foreign-owned companies in 2013. The Tennessee Department of Economic and Community Development worked with industry to support the creation of more than 9,000 jobs and $1.68 billion in foreign direct investment in the state.
Tennessee expects a lot more job growth, particularly in sectors requiring certificates and degrees. Gov. Bill Haslam initiated Tennessee's Drive to 55 Alliance, which is dedicated to equipping 55 percent of Tennesseans with a degree or certificate from a college by 2015, starting with the high school graduating class of 2015.
The first focus of the alliance will be the Tennessee Promise program, which allows high school students to earn two years of tuition in a technical or community college.
Gov. Haslam signed the Tennessee Promise program in Sullivan County, which is located in the northeast corner of the state.
"We are pioneers and have been on the forefront of initiatives that other people then pick up on," says Clay Walker, CEO of Networks Sullivan Partnership. Sullivan County has provided a similar two-year tuition program to local high school students for the last 10 years, he explains.
Blount County is already seeing some of the jobs that require higher education. One example employer is ProNova, a company that creates proton therapy machines used in cancer treatment. ProNova is moving its headquarters, R&D laboratory and commercialization facility to a science and technology park in Blount County.
ProNova's move represents "a $52 million investment, and will create 500 new jobs with an average salary of $110,000 per year," says Bryan Daniels, president and CEO, Blount Partnership, adding that many of the jobs will be for physicists and engineers.
Down to Business

As well as being home to many areas with fiber optic gigabit Internet access, Tennessee offers a Data Center Tax Credit for purchasing materials related to construction of qualifying data centers.

Tennessee's corporate income tax is a flat rate of 6.5 percent statewide, and its individual income tax rate of 6 percent is levied only against dividends and interest income.

Tennessee offers a Headquarters Relocation Expense Credit program that offers benefits to qualifying companies relocating their national or international headquarters to the state, the amount of the benefit being calculated by the number of qualifying positions relocated to Tennessee.

Tennessee offers a Jobs Tax Credit for qualifying companies of $4,500 per qualifying new job created in a qualifying business sector with a qualifying minimum capital investment.
Industries and Innovations
Tennessee has a diverse selection of industries statewide—often a strength in hard times.
"The recession has been actually very good for us," says Daniels of Blount County. "Our totals are close to 2,400 new jobs and just a little over half a billion in new capital investment" in the last four years.
Blount County is just south of Oak Ridge National Laboratory (ORNL), which is famous for the Manhattan Project during WWII, and still researches technology for national defense, among other scientific endeavors.
"Our area is known for scientific machines and instrumentation," Daniels says, listing ORNL as one contributor to that fame. ORNL is one of ProNova's partners.
"Aviation is our top-targeted industry," Walker says of Sullivan County, listing Bell Helicopter as a major local employer of an estimated 500 people.
Blount County is home to Alcoa Inc., which is in the middle of "a $275 million expansion that will create 200 additional full-time jobs and should be completed by mid-2015," Daniels says.
"What our strategy currently is is to try to recruit end-use companies of the alloys that ALCOA is producing," he says, explaining that Alcoa's rolled aluminum alloys are primarily useful in the automotive industry and are currently used in the production of Ford F-150 series trucks.
Samuel, Son & Co. Ltd. announced in late October that they will also relocate their metal processing facilities for steel and aluminum to Columbia-NorthPointe Industrial Park. The move represents a $32.6 million investment and is expected to create 42 new jobs in Columbia in Maury County, southwest of Nashville.
Varco Pruden Buildings (VP) headquartered in Memphis, works one-on-one with companies to plan and build large structures using VP's structural, roofing, and wall systems as well as VP's connections to contractors all over the United States and abroad.
Electrolux Major Appliances North America was one such company that used VP products in the construction of its more than 750,000-square-foot facility in Memphis.
Industrial warehousing and manufacturing are key markets for VP, says Jim Peckham, manager of marketing. "We've seen a nice rebound in those sectors in the last 18 months," he says, adding that many companies are "re-stating" or moving manufacturing operations back from overseas, and Tennessee is seeing that happen.

Talent and Education
In addition to the Tennessee Promise scholarship program, the Drive to 55 Alliance will also support two other programs aimed at creating a more educated workforce, starting in 2015: Tennessee Reconnect for adults returning to the education system and Tennessee LEAP which will work directly to connect student skills and workforce needs.
Arcam AB, a Swedish-based manufacturer of additives for metal components, offers training in the use of its products for each company it partners with. In Sullivan County, Arcam trains employees in the automotive industry, and is "one of the top training facilities of its kind in the Southeast," Walker says.
Sullivan County's head start with its own two-year tuition program for high school students and the "strong relationships already in place between industry and education," make it a place that Walker believes is poised to become "one of the most talked-about regions in the Southeast."
Northeast State Community College (located adjacent to the Tri-Cities Regional Airport) and Bell Helicopter have partnered together to create an aviation curriculum training program to support the aviation industry in Sullivan County as well, Walker says.
Memphis has "a very diverse workforce," Peckham says, adding that it also has a variety of schools, including the University of Memphis. Tennessee is a right-to-work state.
In addition to being near ORNL, Blount County is also just south of the University of Tennessee in Knoxville, and it offers "very robust engineering programs" according to Daniels. He also says that the area has "a good pipeline of talent" that comes through several colleges that have aerospace and aviation programs available.

Assets
In addition to access to natural resources such as the Tennessee and Mississippi Rivers, Tennessee has fiber optic Internet connectivity available in many areas across the state. "Chattanooga and Clarksville are gigabit cities," Walker says, "but Bristol was the first community in Tennessee to have gigabit in place."
Sullivan County, which includes the Tri-Cities area of Bristol, Johnson City and Kingsport, is currently the "only county recognized as a connected county" as a whole, according to Walker.
The industrial parks in Blount County also have "fiber optic Internet and smart ring" technology — a system that provides redundant power and bandwidth — Daniels says.
Tennessee has seven foreign trade zones, including one in the Tri-Cities area in Sullivan County, which has its Customs and Border Protection access in the foreign trade zone at the Tri-Cities Regional Airport.
The Tennessee Select program certifies sites statewide as shovel-ready. Three of these are industrial parks in Sullivan County, which are all publically owned and controlled.
"We sit at the apex of I-40 and I-75 and close to I-81," Daniels says of Blount County, which is also home to a regional airport, McGhee Tyson.
One of Blount County's rarer attributes is its water and wastewater treatment facilities, one of which is "really geared at pharmaceutical and craft breweries," because of its microfiltration membrane system and 16 million gallon per day capacity, according to Daniels. "The water supply," he adds, "comes right out of the Smoky Mountains with no production above it."
"There's a lot of things that might be attractive for the region," Peckham says of Memphis, listing the city's size, the quality of its airport, accessibility to roads, river and rail and the headquarters of FedEx at the Memphis International Airport among area resources.
Outdoors and Recreation

Pinson Mounds State Archaeological Park is more than 1,200 acres including at least 15 ceremonial and burial mounds created in the Middle Woodland Period (1-500 C.E.), and offers trails, picnic facilities, a group camp, and the Pinson Mounds Museum.
Lifestyle
Tennessee is known for its music, from the Grand Ole Opry and Country Music Hall of Fame in Nashville to Memphis, the Birthplace of Blues and home of W.C. Handy and Elvis Presley.
"As a lifetime Memphian, I can tell you it's a great city to live in," Peckham says, including not only the music but the schools and generally high quality of life in the city.
The low cost of living in the state is also a factor that attracts a lot of talent, Daniels says.
The labor force in Blount County is young and active, Daniels says. He attributes this fact to the myriad of outdoor recreational activities afforded by the rivers and Smokey Mountains and to the fact that their school district is one of only 347 Blue Ribbon Schools in the country. The local government invests "85 percent of the total budget in education," Daniels says.
For the portions of Tennessee that are not so active, the state has begun the Healthier Tennessee initiative to increase health for citizens of all ages. This initiative is spearheaded by Gov. Haslam.
Tennessee is also home to a lot of Civil War history, including Shiloh National Military Park, which is set up as a memorial to the Battle of Shiloh.
More Info
Tennessee Department of Economic and Community Development
Illustration by Stuart Miles at Free Digital Photo.net