VIRGINIA: Highly Trained, Centrally Located
30 Aug, 2018
Virginia is extremely proud of its consistency in all areas of business development. Being home to 23 Fortune 500 companies is not an accident.
Virginia's central location on the East coast halfway between Maine and Florida offers access to 47% of the U.S. population within a one day drive. Couple that with an infrastructure that includes fourteen commercial airports, including Washington Dulles International and Ronald Reagan National, ten railroads and six major interstates and you have a tour de force in business opportunity. With beautiful rolling hills, 400 years of key history, and close proximity to our nation's capital, Virginia will always be at the forefront of strong economic development.
A few other factors that contribute to a favorable business climate:
6% corporate income tax rate has not been increased since 1972
One of the lowest average workers' compensation costs and unemployment tax burdens in the U.S.
Highest concentration of high-tech employees in the nation*
Approximately 24,000 doctoral scientists and engineers are employed in Virginia—one of the highest concentrations in the nation
Approximately 584,000 students are enrolled in over 100 in-state institutions of higher
More than 360 golf courses, some of which are consistently ranked by Golf Magazine and Golf Digest.
A burgeoning wine culture, with over 280 wineries and dozens of wine trails surrounded by lavish scenery, breathtaking views, quaint small towns and monumental historic sites.
True local flavor at more than 185 craft breweries, restaurants and bars and offers several "brew trails" with beautiful scenery, delicious, locally sourced meals and some of Virginia's finest craft beer.
A robust diversified economy with competitive operating costs and significant incentives
*According to a 2017 report by SelectUSA.
Virginia's Industrial Advancement Alliance (VIAA)
An interview with Josh Lewis, Executive Director VIAA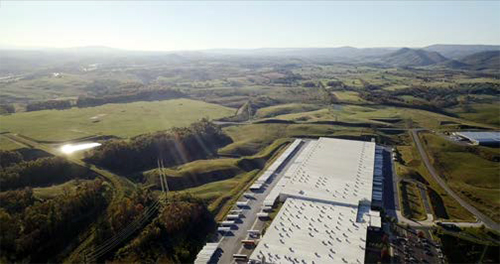 BXJ: Give us an overview of companies operating in your area?
Josh Lewis: VIAA at the i81-i77 crossroads is a premier manufacturing region. Major employers include General Dynamics, ABB, Pepsi Co, Gatorade, Scholle IPN, ZF-TRW, Somic America, Moog, Klockner Pentaplast, Vaughan-Bassett Furniture, Guardian Industries, Strongwell, CORE Fitness, Amcor PET Packaging, and others. Fast developing is a cluster of food processing and beverage companies that take advantage of VIAA's strategic East Coast location along the crossroads of two major interstates. Other cluster developments include automotive industries that use sophisticated technology to make precision parts for the world's leading automakers, and other businesses that utilize high-tech manufacturing expertise in plastics, furniture-making, defense, and distribution.
BXJ: Are you targeting certain industries for the future?
Josh Lewis: Building on our existing cluster base and utilizing our competitive advantages we have focused on attracting Advanced Material & Plastic related industries as well as Food & Beverage, Automotive, and logistic related operations of industries. Due to low real estate and tax environment as well as the proximity and connectivity to northern Virginia networks, VIAA is also an attractive area for Data Centers.
BXJ: Discuss your quality of life?
Josh Lewis: Located in one of the most aesthetically pleasing regions in the United States and in the best state for all around access to a diversity of cultures, geographies and experiences. Outdoor recreation at its finest is within a short drive to whatever experiences folks wish to obtain. Significant low cost of living in quaint but active towns across the region. Come visit for business or recreation! myswva.org.
BXJ: What type of education and training opportunities exist for your workforce?
Josh Lewis: We are located about 40 miles from one of our country's premier engineering schools at Virginia Tech and surrounded by Community Colleges and Centers of Excellence that are equipped to rapidly respond to industry demands and produce skilled labor for our manufacturing community. The region is continuously working to fill the pipeline with certified CNC, Mechatronic, Machining, Metal Working, Welding, and Engineering workers to ensure we are prepared to meet the needs of our manufacturing partners.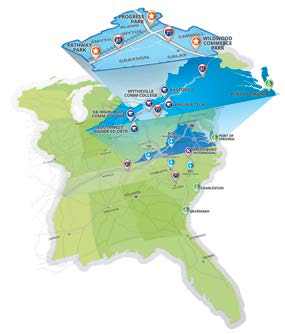 BXJ: What else should business leaders know about Virginia's Industrial Advancement Alliance?
Josh Lewis: Our region has worked extremely hard to position itself for the resurgence in manufacturing. Multiple industry parks with a plethora of graded pad ready sites are available directly off or in close proximity to two major east coast interstates. Upfitting our community colleges with the best machines and equipment to train our citizens has been a huge investment and we stand prepared to assist our future industry partners.
Unbelievable opportunity exists here for prospective companies. We can promise that you will join a team of great partners looking to ensure you are the best at what you do while also improving your bottom line! Our region simply Builds it Better. Join Us…Build Here!