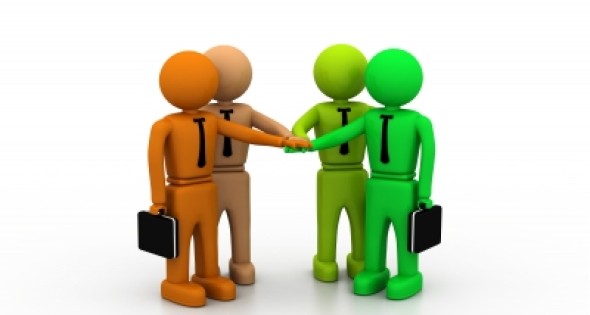 Virginia Operates at the Speed of Business
31 Jul, 2013
By Rachel Duran
The commonwealth of Virginia has its origins as a for-profit company, the Virginia Co., which consisted of two companies charged with establishing settlements in North America. One of those companies, the London Co., established the Jamestown settlement in 1607.
 "The private sector profitability combined with talent and education is in our DNA, and 400 years later we are launching the next wave of this private sector company through the investments we are making," says Liz Povar, vice president for business expansion, Virginia Economic Development Partnership (VEDP).
This year, legislators passed a significant transportation bill, which creates a permanent program, eliminating the 17.5 cent sales gas tax, replacing it with a percentage based tax tied to wholesale costs. "This is a shift in how we do transportation, which we take seriously because transportation links us to the global economy," Povar says.
In addition to supporting enhancements to road and airport systems, the funds will be used to grow the Port of Virginia. The port links to more than 80 foreign ports, reaches more than 200 countries, and also boasts a 22-day transit time from Asia.
Also this year, legislators increased funding for the Trade Defense Initiative. The downsizing of the federal government will have ripple effects across the commonwealth's economy, where a significant portion is tied to the federal government. The additional dollars will assist companies in opening up new markets for their products. "We believe this is one of the best existing programs in the country and we believe it will help mitigate the impact of the federal defense slow down," Povar says.
A study has determined the number of companies impacted by the federal government in regard to how many have the government as a main contractor or their primary market audience. The next step is to review the companies themselves, not just the size of the market, in order to provide support, building on the state's Virginia Leaders in Export Trade (VALET) program. The program offers technical assistance to companies in regard to exporting, as well as knowledge of which markets and which countries can use their products.
The program reaches out to a network of universities across the world to provide companies with market research as well as access to technical experts such as accountants so they can conduct further analysis. "Companies enrolled in our VALET program typically see an increase of 50 percent in their export revenue over a two-year period," Povar adds.
Manassas, located in the Washington, D.C., metro, has become an emerging business destination for people affected by the sequestration who are starting their own businesses. "We have a culture of helping startups grow," says Liz Via-Gossman, director, city of Manassas Office of Community and Economic Development. Resources include a city-wide technology zone that offers support to assist businesses that are technology oriented. And the Economic Development Authority is looking at implementing a small loan program, in the $50,000 range.
"We are also working on an idea accelerator for the downtown, a co-working hub, which we hope to have up by early 2014," Via-Gossman says. "We are working with the local university, the economic development authority and other groups. We will host an idea forum in September or October to launch the accelerator and determine what it will be called, the services we will offer and so forth."
In other initiatives geared toward entrepreneurs, in James City County, the Mason School of Business at the College of William & Mary manages the regional business and technology incubator. The incubator has graduated several startups, and currently is home to four startups, with two applications pending. The city county provides the amenities at the two-story office building.
"In addition, if a startup needs access to the school of business, but doesn't need a physical location, they are able to receive services as a virtual client," says Russell Seymour, director, James City County Office of Economic Development.
Industries and Innovations
With news of cybersecurity leaks and attacks gracing the headlines in regard to national and international security, Virginia's cybersecurity sector is poised to thrive as the nation works to overcome the challenges. Virginia is home to a depth of knowledge workers, principally in northern Virginia, Hampton Roads and Richmond.
"Because of our connectivity through the Internet we have the backbone, fiber and architecture to safely and securely house cybersecurity related tasks," Povar says.
In an effort to assist these activities, the Center for Innovative Technology, which is a sister organization to VEDP, is in the process of establishing a new cybersecurity incubator program to help companies create new technologies and link them into their own work. "We believe this will be a unique research-based asset that helps attract more cybersecurity functions," Povar says. "As you know, cybersecurity can run across platforms, from the government to the private sector to entrepreneurs to nonprofits."
Another strong industry sector in Virginia centers on international logistics-related functions. The Commonwealth Center for Advanced Logistics Systems will support the analysis and potential and growth in big data as it relates to logistics systems, and how companies come to understand supply chains and how best to connect with suppliers, and where the best locations are to site distribution operations.
Along the theme of industry-related centers, Virginia is also home to the Commonwealth Center for Advanced Manufacturing (CCAM). "We have five research universities and we believe the distributed research network we are creating through intentional investments allows us to differentiate ourselves from other states because businesses want to solve problems, not just conduct research," Povar says.
The CCAM is located adjacent to the 1,000-acre Rolls-Royce campus in Prince George County. In December, Rolls-Royce announced it will build a second advanced manufacturing facility at the campus. The airfoil machining facility will produce turbine blades and nozzle guide vanes for aerospace engines, and will be located next to the rotatives manufacturing facility, which produces engine discs. The presence of Rolls-Royce is expected to attract suppliers to the Prince George County region.
Mecklenburg, Lunenburg and Pittsylvania counties are among those poised to support these suppliers and the talent base needed at Rolls-Royce.
"We anticipate as soon as the business starts growing over the next couple of years, the community college in our area may not be able to keep up with the number of CNC operators and welders need to support Rolls-Royce," says Beverley Hawthorne, director, Lunenburg County Economic and Community Development.  "Therefore, Virginia's Growth Alliance has placed an emphasis on the CNC and welding programs with SVCC. Many of the workers for Rolls-Royce will come from our region, which is less than an hour from the plant."
Tourism is another industry important to Virginia's communities. Many of the communities are home to historic old towns. The buildings in downtown Manassas are post-Civil War because everything burned down in two battles. The community is carrying out capital improvements, which includes widening the sidewalks to accommodate outdoor dining, as well as improving schools and parks.
"We are beginning to see a lot of restaurants opening as chefs and independent businesses come in; we have become quite the dining destination," Via-Gossman says.
James City County is also boosting tourism attractions, targeting sporting events. The Warhill Sports Complex features baseball fields, soccer fields, an indoor sports center, and an artificial turf football stadium.
Moving southwest to Lunenburg County, the city of Victoria is involved in the Roanoke River Rails to Trails project. "Victoria used to be a railroad town and they are interested in promoting tourist activities along the old Virginian Railroad line," Hawthorne says.
In neighboring Mecklenburg County, a tourism coordinator has been added to the staff of the economic development department to promote John H. Kerr Reservoir, also known as Buggs Island, and Lake Gaston. The reservoir features 50,000 acres and 850 miles of shoreline. "We are developing blueways trails on the river for canoeing and kayaking," says Angie Kellett, director, Mecklenburg County Economic Development Department. "We are located between Richmond and Raleigh [N.C.] and people come here to get away from the cities. We host many fishing tournaments. Clarksville is the only town in the state located on a lake, and people can do night fishing because of the special lighting in place."
Talent and Education
Moving west in the commonwealth to Pittsylvania County, the Dan River Region Collaborative is a workforce development group tasked with ensuring workers are career ready.
"There is a great effort to make sure high schoolers graduate and also have a National Career Readiness Certificate; the skill sets are broad," says Greg Sides, assistant county administrator for planning and development, Pittsylvania County. "We are focusing on technical areas such as CNC and welding."
Sides says the Virginia Tobacco Commission funded a workforce study of the state's southern tobacco region, which identified a shortage of precision machinists, welders and industrial maintenance technicians.
One area of training in Pittsylvania County will focus on precision machining. A $1 million initiative will equip a classroom at the education center.
"This is being done in partnership with Danville Community College, which has a top rate precision machining program," Sides says. "They have received $3 million to expand the program."
Danville is also home to the Institute for Advanced Learning and Research, which specializes in instruction in pharma, life sciences, bioenergy and polymers. The intention is to move the research into the commercial phase within the surrounding area.
Assets
Virginia's communities offer an inventory of shovel-ready sites so businesses can move quickly with their expansion plans. Pittsylvania County is home to the Berry Hill Road Industrial Park, a 3,500-acre site ideal for large-scale industrial developments, such as automotive and aerospace manufacturers.
Funding is available to grade a development pad of 230 acres, complete with water and sewer, Sides notes. "Our goal is to have development ready sites ranging from 2 acres to 230 acres with utilities in place," he says. There are also sites throughout the county that are development ready.
In Mecklenburg County, officials are part of the regional marketing group, the Virginia's Growth Alliance, which includes six counties. "One of our regional partners has a 1,600-acre megasite that would be ideal for IT companies," Kellett says. "In our county, we are home to Microsoft. When construction is finished, this facility will be the world's largest Microsoft site, which is a gen 4 cloud facility."
The county is also home to an HP data center site.
Mecklenburg County is home to more product than any other county in the state as far as land, Kellett notes, home to eight industrial parks, most of which are located in an Enterprise Zone.
"Each of our parks has a targeted industry we would like to see go into them; some for IT or call centers," Kellett says. "All of them have infrastructure in place; and some have rail service and some have gas. All are located on a four-lane highway or interstate. And we have an abundance of water to support industries such as data centers."
In Lunenburg County, the Lunenburg Commerce Center in Kenbridge is a 90-acre site, with 50 acres ready for development. The site is located on Route 40. "The site is located in town and has water and sewer, and it is connected to Mid-Atlantic Broadband's fiber network, which has a hub at the park."
Another park, the 28-acre Lunenburg-Victoria Industrial Park, which is less developed, is served by the town of Victoria's water and sewer services, with a sewer plant adjoining the site. The site is also on Route 40, and is served by Mid-Atlantic Broadband's fiber network.
"We are part of Virginia's Growth Alliance, and one of the things we are all doing is concentrating on achieving Tier IV and Tier V status for our sites," Hawthorne says. "The levels rank how prepared you are for businesses to locate to the sites. At this point, one of our sites is a Tier III and the other is a Tier II site."
Other advantages of Lunenburg County include its status as a state Enterprise zone, which applies to the industrial parks in Kenbridge and Victoria as well as other acreage. The county is also designated as a federal HUB Zone until 2020. Businesses located in these zones are eligible for certain set-aside projects offered by the federal government. What's more, Lunenburg is located in the tobacco region of the state, which is able to offer additional economic development grants.
 Lifestyle
Virginia took first place in the U.S. Chamber of Commerce's Enterprising States 2013 report for the general standard of living: median family income adjusted for cost of living. What's more, in 2012, MoneyRates.com ranked Virginia the Best State to Make a Living.
More Info
Illustration by renjith krishnan at Free Digital Photos.net