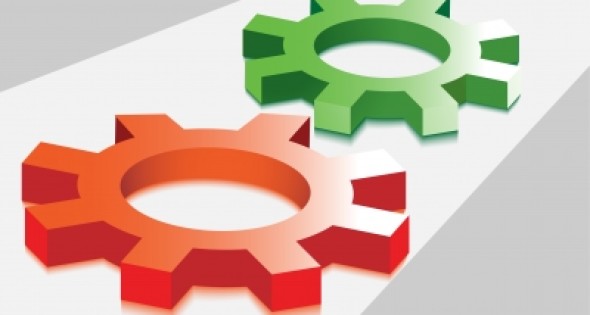 Arkansas' Manufacturing Remains a Powerhouse
21 Apr, 2013
By Sharon H. Fitzgerald
When a state lands a big economic development project, that's always cause for celebration. But what about when the announcement is for the biggest project in the state's history? In Arkansas, the word "transformative" keeps popping up.
Big River Steel announced in January its intentions to build a $1.1 billion steel mill in Mississippi County, Ark., a project that will eventually employ more than 500 people at wages averaging $75,000 annually. "A project of this scope will be a catalyst for job creation, investment and economic development beyond this one facility," Gov. Mike Beebe said. "Building Big River Steel will mean up to 2,000 construction jobs, and it will help us recruit more supplier businesses and steel consumers to northeast Arkansas."
Big River CEO John Correnti, who has lived in Arkansas for more than 20 years, cited the state's workforce, its central location, transportation alternatives and reliable electrical power as reasons why he and other investors chose the state. Correnti also acknowledged the cooperation of government officials at all levels for their work to formulate the deal.
The Big River Steel project faces scrutiny from the Arkansas General Assembly. The plans are contingent on approval by lawmakers for the state to issue $125 million in general obligation bonds for a $75 million grant and a $50 million loan to help cover start-up costs. This project marks the first time Arkansas' Amendment 82 has been triggered since its adoption in 2004. The law allows the General Assembly to approve up to 5 percent of the state's general revenue budget to be used for bonding of "super" economic development projects. Arkansas Economic Development Commission Executive Director Grant Tennille briefed legislators before AEDC formally submitted the incentive package to the General Assembly on February 21.
Big River will produce steel for the automotive, oil and gas and electrical energy industries.  Construction of the mill will take about 20 months from groundbreaking, which is anticipated later this year.
Industries and Innovations

Big River is just the latest example of Arkansas' manufacturing strength. In fact, the state's advanced manufacturing sector includes food manufacturing and packaging, aerospace and aviation, information technology, automotive, and paper and timber products.
Don't discount smaller communities in the state when it comes to manufacturing, even the high-tech variety, says Judy Keller, director of community and economic development for the city of Maumelle, northwest of Little Rock. About 250 of Maumelle's more than 17,100 residents work at Kimberly-Clark's 383,000-square-foot facility in the rail-served Maumelle Industrial Park near Interstate 430. Open since 1990, the plant is the sole producer of Kimberly-Clark's HUGGIES Baby Wipes in North America. The plant expanded in 2012.
The largest employer in the industrial park, and in the city as a whole, is Molex, where nearly 1,000 employees build connectors for cell phones, computers and other electronic devices. Another Molex unit, with about 200 employees, manufactures high-performance cable. Also in the park is BEI Precision Systems & Space Co., which builds optical encoders and motion systems for space and military programs.
BEI is one of nearly 140 companies that make up Arkansas' aerospace and aviation sector. Others include Aerojet, Dassault Falcon Jet Corp., General Dynamics Armament and Technical Products, Beechcraft, Lockheed Martin Corp., Pratt & Whitney, a United Technologies company, and Raytheon Missile Systems. The Arkansas Aeroplex, a multi-modal transportation facility, is near Interstate 55 on the grounds of the former Eaker Air Force Base in Blytheville. The aeroplex features 1.5 million square feet of hangars, test facilities and maintenance buildings and an 11,600-foot runway.
Information technology and data operations find success in Arkansas, home to some of the nation's largest corporations. And the foundation of those corporations is data management. Walmart Stores Inc., Tyson Foods Inc., Murphy Oil Corp., J.B. Hunt Transport Service Inc. and Dillard's Inc. are just a few examples. Located in Maumelle, the new Internet fulfillment center for retailer Dillard's opened in 2012, utilizing high-tech robots to work alongside the about 300 employees. "That was a huge plus for us," Keller says. "Dillard's looked at multiple states, and they did choose here, so we're thrilled."
Entergy Corp. and its technology services provider invested $41 million in a state-of-the-art data center in Little Rock that includes more than 20 miles of data communications wires and six miles of fiber-optic cable. Overall, the state boasts more than 150,000 miles of fiber-optic cable and also has fiber infrastructure for 14 fiber parks.
 Talent and Education
Arkansas was ranked fifth in Education Week's 2012 "Quality Counts" index, known as the nation's K-12 public education report card. Arkansas' overall score was 81.4, well above the 76.3 national average. At the next level, the Southern Regional Education Board, measuring increases in degrees awarded by public two- and four-year institutions in 16 Southern states, ranked Arkansas first for its increase at four-year institutions and second for its increase at two-year institutions.
Arkansas has 22 two-year colleges, 10 universities, a medical school and two law schools, as well as 11 independent higher-education institutions. Cutting-edge research is ongoing at the Center for Integrative Nanotechnology Sciences at the University of Arkansas at Little Rock and at the Arkansas Biosciences Institute at Arkansas State University, where researchers are focused on agriculture and ways to improve human health. The University of Arkansas' College of Engineering and Information Technology boasts a number of distinct research environments, including "a virtual reality center for life-sized, three-dimensional modeling and data visualization. EIT also features labs for such fields as micro circuit design, power engineering, materials testing, wireless antenna development and wind-tunnel testing," according to the college.
The state's research universities all have developed product-licensing processes to help turn intellectual property into thriving new Arkansas businesses. In February, a venture-capital enterprise entered the mix. VIC Technology Venture Development, a private firm, announced a new fund, the VIC Investor Network, designed to accelerate and expand technology venture development in the state. The fund has pledged to place $250,000 in start-up capital into every new portfolio company that VIC forms. The idea is to jump-start these fledgling ventures and thus shorten the development time. With the network in place, VIC will add four new companies to its portfolio annually, says Calvin Goforth, VIC Technology's founder and CEO. VIC is located in the University of Arkansas' Research and Technology Park, a business incubator designed to nurture innovation and commercialization.
 Assets
Arkansas' central location means the state is a natural lure for logistics operations of any type. The state's extensive intermodal transportation infrastructure seals the deal. Arkansas has two major commercial airports and six regional airports, as well three Class I rail systems: Union Pacific, BNSF Railway and Kansas City Southern Railway. Union Pacific operates major yards in Little Rock and Pine Bluff, as well as a locomotive repair facility in North Little Rock. Ports on the Arkansas River are in Little Rock, North Little Rock, Pine Bluff and Fort Smith, and there are Mississippi River terminals in Osceola, West Memphis and McGehee. Interstates 40 and 30 crisscross the state, converging in Little Rock, and Interstate 55 hugs the state's northeast border and feeds into St. Louis and Chicago. Under construction along Arkansas' western border is Interstate 49, which will run right through a unique new development near Fort Smith called Chaffee Crossing.
When the U.S. Army closed Fort Chaffee in 1998, it leased back nearly 70,000 acres to the Arkansas National Guard, which maintains an active base there. Left over were 7,000 acres, which were turned over to a trust charged with redeveloping the property. "Our goal is to get that 7,000 acres back on the tax rolls and get it redeveloped to its highest and best use," says Ivy Owen, executive director, Fort Chaffee Redevelopment Authority. Already, the trust has succeeded in replacing the 600 jobs lost when the base closed — and then some. "We've been very fortunate even during the recession that we have never had a lapse in development," Owen says. "Something was always being built."
Chaffee Crossing's land-use plan embraces a smart-growth model with traditional neighborhoods near industrial, commercial and recreational development, connected by walking trails. Several large manufacturers have already located in the aesthetically pleasing industrial area. "We're not against heavy manufacturing companies at all," Owen says. "We want them, but we don't want them to look like a heavy manufacturing company." Five neighborhoods are under development, with about 600 homes already occupied. Chaffee Crossing features schools, churches, libraries, a clinic, lakes, a nature center, a nine-hole golf course, numerous sports fields and even a historic district, complete with the restored Chaffee Barbershop, now a museum where visitors can see where Elvis Presley received his Army buzz cut.
A 6.5-mile section of Interstate 49 will run right though the heart of Chaffee Crossing, which will have three interchanges. "That means we have 12 'golden corners,'" Owen says. "Those have become very popular now that the public knows the interstate is going to be paved." That section of I-49 may be open for traffic next year. 
Lifestyle
Arkansas' location and transportation amenities are just two reasons why the state is a popular place to live. Its low cost of living and doing business is another. Housing, taxes and energy costs are all competitive. Little Rock offers a metropolitan lifestyle, with top recreational opportunities, while Arkansas' small towns offer Southern charm.