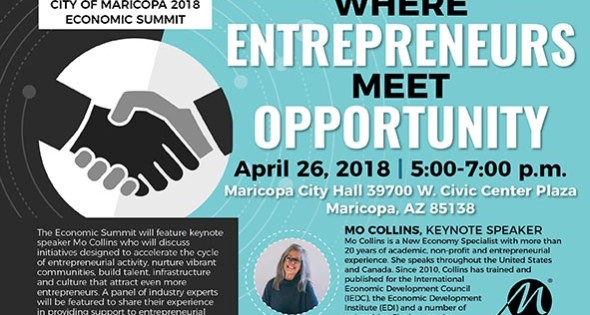 City of Maricopa 2018 Economic Summit
30 Apr, 2018
On Thursday, April 26, the City of Maricopa in Arizona will host the 2018 Economic Summit: Where Entrepreneurs Meet Opportunity. The summit will include a rich discussion on the City's entrepreneurial assets with keynote speaker Mo Collins, a New Economy Specialist with over 20 years of academic, non-profit and entrepreneurial experience. He will also discuss initiatives designed to accelerate the cycle of entrepreneurial activity, nurture vibrant communities, build talent, infrastructure and culture that attract even more entrepreneurs.
Today, entrepreneurs and small businesses account for nearly all new job creation, and in order to build an economy of the future, it is critical to have a deep and connected relationship with the startup community.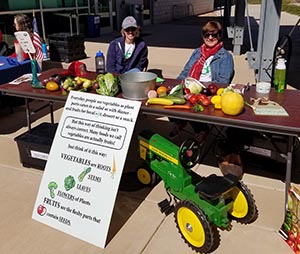 A panel of industry experts will also be featured to share their experience in providing support to entrepreneurial communities.
Register for the event, and for more information, contact the Economic Development Department at economicdevelopment@maricopa-az.gov or 520-316-6990.