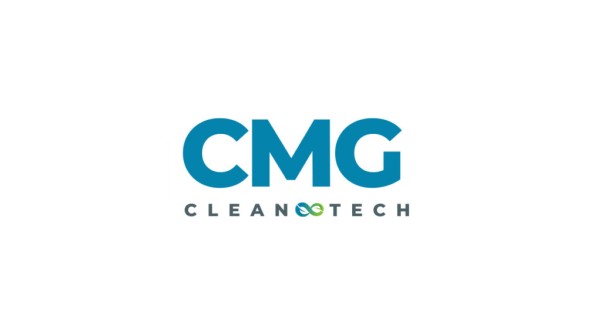 GLOBAL LEADER IN RENEWABLE ENERGY CMG CLEAN TECH ANNOUNCES U.S. EXPANSION WITH FLAGSHIP GREEN GARDEN VILLAGE IN OSCEOLA COUNTY, FL
28 Mar, 2023
The first-of-its-kind green tech center for manufacturing renewable energy products is estimated to create 1,200 jobs in next three years.
CMG Clean Tech, a France-based global leader in the green energy technology sector, announced an expansion of its operations to North America with the opening of its first U.S. flagship facility, Green Garden Village, in Osceola County.
On March 20 the Osceola County Board of Commissioners approved the response submitted by CMG Clean Tech to purchase the land in phases. At this site, located on Pleasant Hill Road east of the intersection with Reaves Road, the company plans to invest nearly half a billion dollars in the construction of a renewable energy technology manufacturing park, creating 1,200 high-wage green technology jobs with average annual wages of $75,000 over the next three years.
"We are really excited about the opportunity to develop our Green Garden Village facility in Osceola County and create a first-of-its kind, leading renewable energy hub in the United States," said John Darling, CEO of CMG Clean Tech.
"We're confident the Green Garden Village will be a huge asset to Osceola County," said Osceola Board of County Commissioners Chair Viviana Janer. "This facility aligns well with the County's Comprehensive Plan 2040 regarding renewable energy policies and will usher in a new era of advanced manufacturing in Central Florida."
"Having recently set up Panacea Global Energy as our U.S. entity we believe it to be an ideal name for an energy company that represents our goal of providing sustainable green tech solutions to complex energy problems. Just as the mythical Panacea was cure-all for sickness and disease, we aim to be a source of and provide solutions for, all of our customers growing energy requirements," said Shaun Green COO of CMG Clean Tech. "We live in a changing world with regards to how energy is created, stored, and used, our new facility in Orlando will allow us to manufacture & develop our existing leading-edge technologies and provide a research base for renewables that will help us adjust globally to the challenges that we collectively face. Osceola County's policy vision aligns with our strategy, we look forward to working collaboratively together on this exciting development."
The Green Garden Village is a multiphase project. Plans include the construction of the company's U.S. headquarters, a research and development facility along with seven manufacturing facilities, each with its own revenue stream and employee count.
CMG Clean Tech chose to expand and build the Green Garden Village in Osceola County because of the region's abundant sunshine, which will be used to generate power on site to run the entire facility, as well as its high-water table, which is beneficial to the production of pure hydrogen and oxygen for CMG's products. The company also cites the region's depth of talent, collaborative business environment and steady growth, which has and continues to attract many of the world's most innovative businesses to the area as reasons for making Osceola County the home of its new headquarters and world-leading green technology center.
"We want everyone to be proud of what we're building," Darling said. "And I can't think of a better place to attract and encourage the best people to work on the next generation of renewable energy technologies than here."
CMG Clean Tech, listed as MLCMG on the Euronext Paris Exchanges, specializes in the renewable energy sector and is a global leader in developing clean hydrogen and solar technology to help countries, organizations and individuals alleviate their environmental impacts and meet ambitious 2050 carbon neutrality goals. CMG Clean Tech produces and manufactures products to reduce gas and energy uses, including electric vehicle charging stations, mobile green hydrogen units, solar assisted heat pumps, solar tiles and battery storage systems.
"Our business in the United Kingdom and European Union has (through its subsidiaries) a proven track record in the development of products, certification, and manufacturing to market. It will be this technology and experience that we will bring to the United States; we have created a new US company Panacea Global Energy Inc to lead our business as we move forward toward net zero," said Christian Hyslop, Panacea Global Energy Development Manager.
In conjunction with Osceola County, plans also call for the design and construction of a large recreational lakeside clubhouse complete with a pool, gym and a restaurant. There will be a public boat ramp, as well as an active and passive park, a nature walk and a Wellbeing Center.
"We are thrilled that CMG Clean Tech is establishing its U.S. headquarters in the Orlando region. With the company's technical innovation and capability, the Green Garden Village is assuring Osceola County's long-term position in the green energy and renewable energy sector," said Tim Giuliani, Orlando Economic Partnership President and CEO.
CMG Clean Tech is also working closely with Valencia College to train students in the renewable energy sector by helping to develop a specialized curriculum and development program to upskill the future workforce, creating a dedicated talent pipeline of future employees.
"Beyond our vision to become a world-leading technology center for the manufacturing, innovation, research and development of renewable energy products, we seek to develop the next generation of innovators who will help lead a renewable energy revolution," Darling said.