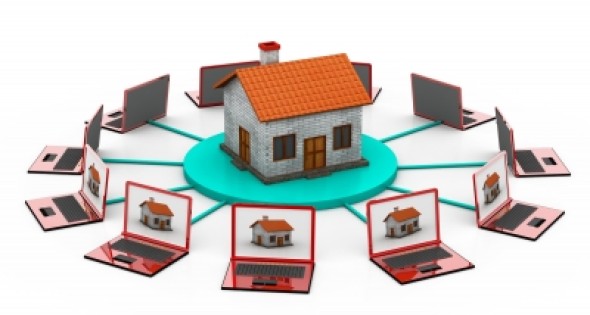 Co-Working Spaces Energize Visionaries
01 Aug, 2013
By Rachel Duran
You have probably heard about co-working hubs or co-working spaces that are opening throughout the country.
In central Vermont, community leaders are supporting co-working hubs to support an influx of video game entrepreneurs moving to the state. The talent base is moving to Vermont from Montreal's huge gaming cluster, attracted to a different pace of life.
"These facilities are the next generation and evolution of incubators, gathering places for digital economy folks," says Susan "Sam" Andersen, executive vice president, Central Vermont Economic Development Corp. The state has also launched the Vermont Game Developers Association to further support the influx of gaming talent.
In Hartford, Conn., an organization called reSET has established co-working space to support social enterprise startups. In nearby Manchester, the city built the co-working space called AXIS901, which has the tag line: "Come work alone — together." The 5,000-square-foot facility features workspaces, private offices, meeting rooms, projection and teleconferencing equipment, and shared services and equipment.
Moving west to the Kansas City metro, the Feld KC Fiber House is located in the Kansas City (KC) Startup Village. This community positions startups to tap into Google's high speed 1 gigabit-per-second fiber by offering homes for free or at low rental rates, allowing firms to concentrate on building their businesses. More than 150 communities in the metro (both sides of the Kansas and Missouri state line) are projected to qualify as Google "fiberhoods."
At the fiber house, Handprint is the winner of a competition where the staff lives rent free for a year to develop its service.  Handprint allows users to edit and print 3D models through the use of a web browser.
While there are a couple of ways to define what co-working spaces look like, a good description is: "Co-working spaces are physical spaces where a number of different entrepreneurs working on different companies share space," writes Brad Feld, a partner of the Foundry Group, a venture capital firm based in Boulder, Colo., in an email correspondence. He is also the co-founder of TechStars, a mentor-driven accelerator with operations in Boulder, Austin, Texas; Boston, New York City, Chicago, Seattle, and London. Feld is also the owner of the Feld KC Fiber House.
"It used to be that these [spaces] were called incubators, but incubators typically imply some type of relationship between the incubator and the companies," Feld notes. "In the case of co-working spaces, there is a rent relationship between the landlord and the companies, but the spaces are specifically set up for groups of entrepreneurs to work in the same space on different things."
Feld says co-working hubs and other ways of working, such as maker's communities (additive manufacturing, open hardware sourcing), are gaining traction in the country because the density of startup communities matters. "You want companies and entrepreneurs — especially at the very early stages — to be physically located near each other. Co-working spaces are a great way to do this."
Feld says the KC Startup Village is a great example of a startup community. The startup village is an entrepreneur-led grassroots initiative to boost the metro's startup activities. This village centers on the Google fiberhood of Hanover Heights, near 45th Avenue and State Line Road.
"My initiative is a single house in the neighborhood that I'm contributing to the effort rent free for a year for one company [in this case Handprint]," Feld states. "It's a fun experiment to see what Handprint will do with Google Fiber, as well as help contribute to the development of the Kansas City startup community."
Feld partnered with the Kauffman Foundation, which is based in the Kansas City metro, to track the application process for the fiber house, using the foundation's iStart website platform. The foundation sourced and judged the applications. The iStart website is a networking site for entrepreneurs and mentors to connect and bring ideas to the market. The Kauffman Foundation bought the platform from three Harvard University students.
Welcome to the Fiberhood
The Feld KC Fiber House is located immediately behind a co-working space owned by Ben Barreth, a web developer working in Kansas City. He is also behind the website, Homes for Hackers. Barreth and his wife have purchased a home for other people to live in as they develop startups, mostly Internet-based initiatives. These entrepreneurs live rent free in exchange for moving their startups to Kansas City to tap into Google's 1 gigabit-per-second fiber. Barreth also manages three homes in the KC Startup Village.
Six doors down from Barreth's home is a home owned by Matthew Marcus, who is a pioneer of the KC Startup Village, and the chief technology officer for Local Ruckus. Across the street from the Marcus house are three startups that are renting commercial space.
"We have more than 20 startups in the neighborhood," Barreth says. "By the end of this year we want to have more than 50 startups in the neighborhood, where regardless of Google Fiber, startups will want to move in order to be close to other startups. You can feel the energy and momentum building in the neighborhood. It is quite compelling."
Barreth says the idea behind www.homesforhackers.com came to him in August of last year out of a sense of frustration. "Lots of people were talking about what an amazing gift Google Fiber was to Kansas City, but not a lot of them were talking about practical ways to use it for the betterment of city, and to help put Kansas City on the map."
Barreth wanted to find homeowners generous enough to allow startup firms to live rent free in their homes in order to develop ideas. He wondered if that incentive would be enough to lure entrepreneurs and startups from traditional startup markets such as Silicon Valley, Boston and New York City. So far the exchange is working.
What do co-working spaces and startup neighborhoods mean to a community? Feld notes startups and entrepreneurs generally provide huge economic inputs into a community. "While at early stages most startups are cash poor, the entrepreneurs tend to hang out and spend money in the neighborhood they live in," he writes. "As business partners, investors, and customers come to visit, they stay nearby, buy services in the neighborhood, and contribute to the local economy. This tends to develop nicely over a long period of time. The robust economy in Boulder where I live is partly due to the incredibly vibrant startup community that has been developing here over the past 20 plus years."
Barreth adds that while he isn't an expert in co-working spaces, he believes there a few reasons why these hubs are attractive work spaces, including the need to collaborate in energetic environments, bouncing ideas off others. "And, I find working alone is boring," Barreth says. "I prefer to be around people. I do, however, occasionally like to pull the headphones out."
More Info
Central Vermont Economic Development Corp.
 Illustration by renjith krishnan at Free Digital Photo.net