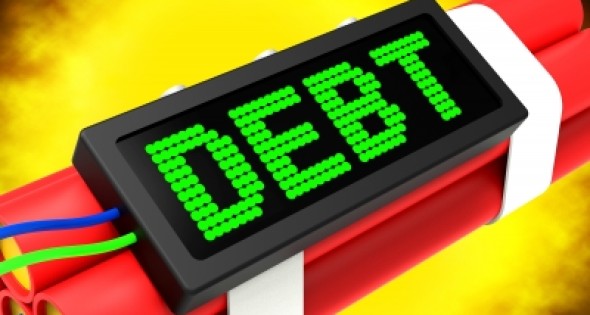 Detroit's Bankruptcy: 5 Things to Know
19 Jul, 2013
The following are five important facts about the Detroit Bankruptcy, says Detroit-area native Leon LaBrecque. He is the chief strategist and founder of LJPR LLC, a Troy, Mich.-based wealth management firm with $535 million in assets as of June 30, 2013.
1. 30 to 90 Day Holding Pattern
The filing begins a process in which the Bankruptcy Court will determine if the city is even eligible for Chapter 9 protection. This process could take 30 to 90 days.
2. Strategic Move by Detroit's Emergency Manager
This bankruptcy filing was a strategic move by the Detroit Emergency Manager, Kevin Orr. Orr was facing a hearing on Monday, July 22 in the lawsuit filed against Emergency Manager Orr and Michigan Gov. Rick Snyder by Detroit's two retirement systems in an attempt to block a Chapter 9 filing. By filing bankruptcy, all lawsuits are stayed.
3. Uncharted Territory
These are unchartered waters, the depth of which we haven't seen before. We are traveling into the unknown. The emergency manager gave Detroit's creditors the option of dealing with him (the devil they know) or dealing with the Bankruptcy Court (the devil they don't know).
4. Consequences for Pensions
The Bankruptcy Court's decision could potentially have far reaching consequences. The Michigan Constitution protects municipal pension benefits from impairment. However, if the Bankruptcy Court overrides this provision it could have dramatic consequences for all Michigan municipalities.
5. Effects on Municipal Bond Market
The restructuring proposal classifies Detroit's unlimited-tax General Obligation (GO) bonds as unsecured. This is not how the Muni Market views GO debt. If Orr's classification is upheld by a court of law, it will have far-reaching effects, not just for other troubled municipalities, but the municipal market in general.
"No one knows what happens next, we are anxious to see what the next Chapter is; we think it just might end in Chapter 9," LaBrecque says.
Leon C. LaBrecque of LJPR LLC is a practicing attorney, CPA, CFP and CFA, specializing in investment management, retirement plans, estate planning and tax planning. Email him at leon.labrecque@ljpr.com.
Illustration by Stuart Miles at Free Digital Photos.net