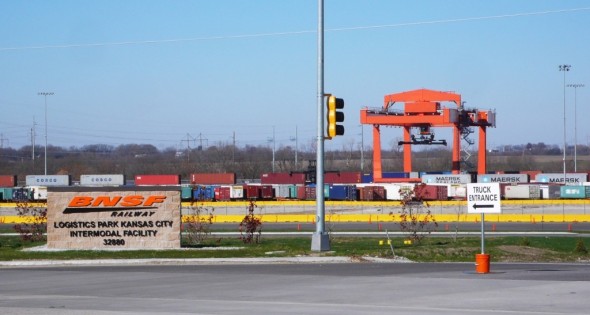 Flexsteel Adds DC at Logistics Park Kansas City
01 Dec, 2014
NorthPoint Development recently sold a 500,000 square-foot distribution facility at Logistics Park Kansas City (LPKC) in Edgerton, Kansas, to Flexsteel Industries Inc. One of the nation's oldest and largest furniture manufacturers, Flexsteel purchased the Class A industrial facility located on a 26.6-acre site and known as Inland Port I, which was developed on a speculative basis by NorthPoint.
In line with supporting Flexsteel's sales growth, this facility is designed to enhance customer experience and increase shareholder value. The growing residential and commercial furniture manufacturer will utilize this new facility to distribute its furniture products to customers across the United States.
"Flexsteel is the fourth major distribution facility to locate at LPKC," says Patrick Robinson, vice president, NorthPoint Development. "By co-locating near one of the nation's premier intermodal sites, Flexsteel will enjoy significant transportation savings and be able to more efficiently deliver its furniture products."
LPKC is a 1,500-acre master-planned distribution and warehouse development that is anchored by BNSF Railway's newest intermodal facility. Developed by NorthPoint Development, LPKC is strategically and centrally located in America's heartland, perfectly positioned for the efficient shipment of goods for import and export — serving all points throughout the United States.
About NorthPoint Development
NorthPoint Development is a privately held real estate development company specializing in complex master-planned projects. NorthPoint's core focus is to create long-term value for its customers. At Logistics Park Kansas City, the development team is focused on lowering total operational expenses for distribution centers and logistics-oriented companies.
Image: http://southwestcorridornorthwestpassage.org/portfolio/home/kansas-city/