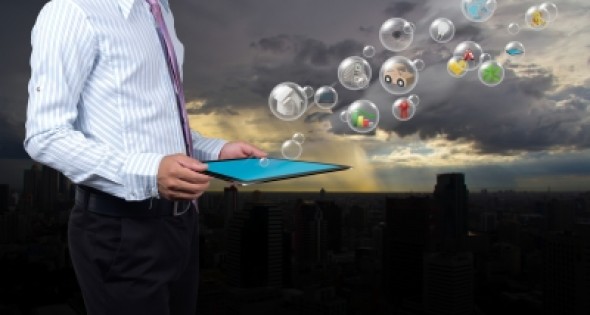 Florida: Economic Surge Much More Than Tourism
25 Nov, 2014
By David Hodes
Florida is a hotbed of economic development action no matter what part of the state is being discussed. There's action everywhere, especially in central Florida.
With the ending of the NASA space shuttle program in July 2011, which employed 12,000 at its peak, the Space Coast had to weather the change and counter the job losses throughout the south and southeast part of the state with a sort of retooled workaround.
"If you look at what is going on now in aviation and aerospace, we have what we believe to be an incredible capacity in our aerospace cluster all around the state," says Griff Salmon, executive vice president and COO, Enterprise Florida.
The transition to a commercial space industry has begun, and the talent pool of NASA scientists and workers still in Florida is a key reason for more of those companies to come to the state. "Commercial space business is the next frontier," Salmon says. "Because you have engineers here who have been living space-related development and doing it forever," he says.
Aerospace and aviation businesses are huge in the state, but Florida's biggest industry is tourism, where hundreds of millions of people come from all over the world each year to theme parks centered near Orlando.
Like with many states that have one dominant industry making the most impact on the economy, state economic developers actively seek to diversify their industry portfolio to avoid potential revenue hits if that business collapses.
Salmon says that one of the more significant moves that Gov. Rick Scott has done is changing the process for businesses to get to the state and set up shop by giving the state a better business climate for the more diversified businesses. "The state wants to work with our organization and limit the stress on businesses," he says.
He says there has been a focus on streamlining the regulation and permitting process, for example. "Our commitment to business in the state doesn't stop when there is an announcement by the company that they are set up here," Salmon says. "It's going to be a long-term relationship, where you are going to be treated by the leadership of this state as a customer and as a citizen of the state."
In one demonstration of a solid, diverse industry, he says, is the state's growing financial services sector which has gained significant traction over the last few years, lured to the state because there is no state income tax. "If you look at what is happening in New York now, people decided that they can perform the same tasks here, outside of those major financial hubs," Salmon says. "In Palm Beach and central Florida and Orlando — these are the cities where hedge fund managers are setting up shop."
Down to Business

Florida's biggest industry is tourism, with 87.3 million visitors in 2011 (a record number) and an economic impact of $67 billion on Florida's economy.

Florida leads the Southeast in farm income. Florida produces about 67 percent of the U.S. oranges and accounts for about 40 percent of the world's orange juice supply.

Florida is a global leader in international trade ($158 billion in 2013), foreign direct investment, and is home to the country's second largest foreign trade zone network in the nation.
Industries and Innovations
One of those financial company moves came from Verizon, headquartered in New York, just opened a 220,000-square-foot, $50 million finance hub in Lake Mary, and brought with it 1,100 jobs.
The state's legacy aerospace and aviation industry continues to provide a significant economic engine. There are more than 470 aerospace companies in the state, and many of the top aviation companies including Airbus, BBA Aviation, Commercial Jet Inc., Daher-Socata, FedEx Corp., Flight Safety International, LAN Cargo, Signature Flight Support Corporation and Spirit Airlines Inc.
Piper Aircraft Inc., headquartered in Vero Beach, is the largest employer in Indian River County.
Helene Caseltine, director of economic development at Indian River County Chamber of Commerce, says there have been some big announcements about new aerospace-related businesses opening along the Space Coast. "Some of the people laid off as a result of the ending of the shuttle program have come down here to live and work," Caseltine says.
In the metro Orlando area, home to the world's greatest theme parks, Casey Barnes, vice president of business development for the Metro Orlando Economic Development Commission, says that one of the great synergies they experience with the huge tourism industry centers around the modeling, simulation and training. "A lot of the same things that go into a great simulator ride at Disney or Universal is the same stuff that goes into a simulator that our armed forces are trained on," Barnes says.
Talent and Education
Modeling and simulation education is part of the curriculum at the University of Central Florida (UCF) and its 12 colleges located in Orlando. It's the second largest university in the country based on enrollment, supporting next generation industries such as modeling and simulation, and sensors and optics. There are currently 8,008 students in computer science and engineering at UCF.
Those students have a direct pipeline access to companies like EA Tiburon, developers of EA Sports interactive games like "Madden NFL", headquartered in Maitland just north of downtown Orlando. "So what happens is that you combine a wonderful place to work and live, start adding that industry recruiting aspect to it, and even as a company expands there is more and more opportunity to work in tandem with the universities in the state in those clusters of modeling and simulation," Salmon says. "And then offering opportunities that are guaranteed right down the road. That doesn't happen a lot anywhere else in the country."
Supplying the future needs of advanced manufacturing is the new Florida Advanced Manufacturing Research Center. In August, the Osceola County commissioners worked out a development agreement with the University of Central Florida and the Florida High Tech Corridor Council that lays out construction details for the center.
The 100,000-square-foot facility will be built on 20 of the 165 acres set aside for economic development on U.S. Highway 192, across from Osceola Heritage Park. The budget for the first phase is $70 million. Construction is expected to begin in March 2015.
"The center will be a facility where people are working on systems to see, hear, touch and taste beyond our human capabilities," Barnes explains. "They will be working on smart devices for telling the human body more about what is happening internally, or to tell pilots more about how their aircraft is performing at any given time.
"Right now the sensor market is about $7.8 billion, and is expected to be more than $50 billion by 2020," Barnes continues. "So getting this research center in Orlando and basically creating a new industry here is a huge coup for us. It is absolutely a game changer."
Assets
Salmon points to the $6 billion expansion of the Panama Canal as a significant economic driver, since the state has 15 deep water ports that contribute $66 billion in economic value. "One of the things that I think our governor has done really well is stepping up to develop our ports, and deciding that we can have the most impact in Miami and in Jacksonville," Salmon says.
The state has spent $600 million on their ports in preparation to support the expected increases in volumes of freight upon the completion of the Panama Canal expansion project. "And in Miami, we can absolutely position that port to be the first place where all these ships will be stopping," Salmon says.
Indian River County is known for its citrus farms in a 200-mile narrow stretch of land from Daytona Beach to West Palm Beach, where they export grapefruit around the world, and grow 75 percent of all the grapefruit in the state. Distribution access is critical to the success of those farms. A major transportation artery, Interstate 95, goes right through the county, and the Florida turnpike is just 20 miles to the west. The area was originally designated for agriculture development, but some of that land has been rezoned. "We have lots of land here," Caseltine says. "Much of it set aside for industrial and commercial development. But none of that affects the citrus growers' needs."
Outdoors and Recreation

One great wreck scuba diving destination is in Pensacola, where there are 11 ships within a small area in Pensacola Bay, victims of a hurricane during 1500. The Trinitè, a French wreck off St. Augustine, is another great dive spot. It went down during a storm in 1565 while the French were preparing to attack the Spaniards who had colonized this section of the northeast Florida coastline.
Lifestyle
One of the biggest reasons for companies coming to the state, and a key reason for recent grads to stay in the state, is the climate. Average temperature high all year is around 75 degrees, the average low around 50 degrees, and there are more than 1,200 total miles of some of the world's best beaches on the Atlantic and Gulf coasts.
Take for example, Indian River County, one of the nation's richest counties, where their ocean side living is carefully managed by residents. "It is a pristine beach and residents like to keep it that way," Caseltine says. "That is what draws people to our county, plus the fact that our county has one of the lowest tax rates in the state."
Barnes says that 80 percent of the students from UCF stay in Florida, with 60 percent of them staying in the four county region of Orlando. "We are excited about that, because we are aggressively growing our own businesses here using a workforce that is ready, willing and able… and incredibly talented," Barnes.
"I think that we just don't rest on our laurels," Salmon says. "We brought in 643,000 private sector jobs over the last three years. We have the opportunity to truly expand and compete globally to the point where foreign direct investment, the only natural place to consider was Florida. And I say that because we can compete in just about anything because we are that diverse."
More Info
Indian River County Chamber of Commerce
Metro Orlando Economic Development Commission
Illustration by suphakit73 at Free Digital Photos.net