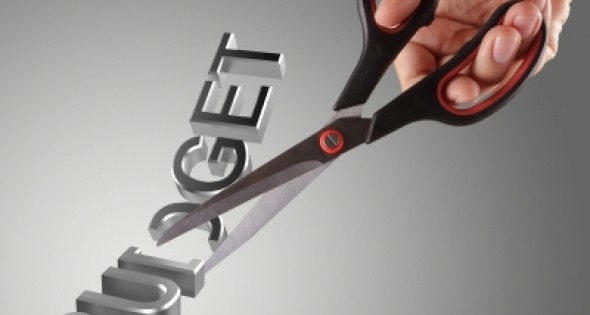 Groups Respond to President Obama's Budget
11 Apr, 2013
Listed below are a few comments in regard to the proposed FY 2014 federal budget, released yesterday by trade and professional associations involved with ports, agriculture, information technology, and state science and technology.
From the American Association of Port Authorities:
FY 2014 Administration Budget Offers 'Potpourri' of Support for Crucial Seaport Infrastructure Needs
There are both positive and concerning aspects of the budget pertaining to ports and the efficient and secure movement of freight.
In regard to modernizing and maintaining America's port navigation infrastructure, AAPA commends the administration's budget request for being $42 million higher than last year's $848 million request for the coastal navigation portion of the U.S. Army Corps of Engineers' Civil Works Program. Kurt Nagle, AAPA's president and CEO, says however that the budget proposal still "misses the mark" set forth in the MAP-21 surface transportation legislation passed by Congress last year.  MAP-21 recommends the administration request full use of the Harbor Maintenance Trust Fund (HMTF) for operating and maintaining U.S. navigation channels.
"On the one hand, we're pleased the administration has bumped up its budget request for vital navigation channel maintenance projects.  On the other hand, we're disappointed the president's budget request is still hundreds of millions shy of what Congress called for in MAP-21," Nagle says. 
The Harbor Maintenance Tax collects about $1.6 billion annually for deep-draft navigation maintenance dredging, and the 'Sense of Congress' in the MAP-21 bill was that the administration should request the full amount be spent. 
AAPA also addressed other concerns. Learn more.
 The AAPA represents more than 130 of the leading seaport authorities in the United States, Canada, Latin America and the Caribbean.
      

  

From the National Farmers Union:
 NFU Statement on President's FY 2014 Budget
NFU Vice President of Government Relations Chandler Goule issued this statement following the announcement of President Obama's fiscal year 2014 Budget:
The agriculture community has shown time and time again that we are willing to contribute our fair share to solving our nation's economic problems. However, we are only able to support cuts to important farm safety net and conservation programs in the context of a new, comprehensive five-year farm bill.
NFU is pleased with the continued commitment to renewable energy, including farm bill energy programs and the permanent extension of the production tax credit (PTC). The budget shows that the president recognizes the role of rural America in leading the clean energy revolution.We urge Congress to continue this commitment by providing robust mandatory funding for all energy programs in the next farm bill.
"The budget's $500 million cut to the Food for Peace program is alarming. The agriculture community has always been, and continues to be, the leading proponent of food aid to protect the hungry in times of crisis and advance the United States' humanitarian efforts. "We look forward to working through the budget process to ensure that strong policy is enacted for family farmers and ranchers."
The National Farmers Union works to protect and enhance the economic well-being and quality of life for family farmers, ranchers and rural communities through advocating grassroots-driven policy positions adopted by its membership.
From the Information Technology and Innovation Foundation:
President Obama's Budget Enhances Innovation and American Competitiveness
ITIF praises President Barack Obama for focusing on long term investments in research, development and innovation in his annual budget message to Congress.
"Innovation is central to revitalizing our economy, enhancing American competitiveness and boosting job growth and quality of life," notes Rob Atkinson, president of ITIF. "The President has proposed a series of initiatives, backed by significant government investment, which will greatly improve our national innovation infrastructure."
The budget proposal includes a $1 billion appropriation for the creation of the National Network for Manufacturing Innovation (NNMI), a series of 15 advanced manufacturing centers designed to spur research, development and deployment of next generation technologies that will enhance manufacturing competitiveness and job creation.
"NNMI will serve as a hub for new technology, workforce training and enhanced collaboration between industry, government and academia, while spurring the creation of the new products, processes and industry sectors that are vital to reviving American manufacturing," Atkinson adds.
President Obama also called for a 9 percent increase in non-defense R&D over 2012 levels, which will expand innovation capacity and spur private sector investment.
View an ITIF report on the impact of innovation on economic development.
The ITIF is a non-partisan think tank whose mission is to formulate and promote public policies to advance technological innovation and productivity internationally. ITIF focuses on innovation, productivity, and digital economy issues.
From the State Science and Technology Institute:
President Obama Reaffirms Commitment to Partnerships Between Community Colleges and Industry in FY14 Budget Proposal
The administration's proposed budget calls for the establishment of an $8 billion Community College to Career Fund that would be administered jointly by the departments of Labor and Education. If enacted, it is intended to support public-private partnerships between U.S. states, local community colleges and industry to build a U.S. workforce that can compete in the 21st century economy. The proposed fund reaffirms the president's commitment to community colleges as a centerpiece of the revitalization of the U.S. economy.
Illustration by nokhoog_buchachon at Free Digital Photo.net