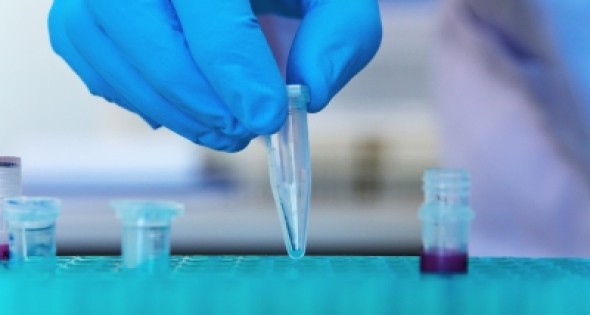 Prince William County (Va.) Opens Science Accelerator
03 Jul, 2014
The accelerator is Northern Virginia's only public-private facility with commercially available wet laboratories.
The Prince William Science Accelerator opened in June and formally welcomed its first tenant, ISOThrive LLC (ISOThrive), a startup life sciences company. Prince William County is located less than 20 miles from the nation's capital, and encompasses a total area of 348 miles, the second largest county in Virginia.
Anchored in Innovation Technology Park near George Mason University, the Prince William Science Accelerator is the only public-private commercially available property featuring wet laboratory spaces in Northern Virginia. It is designed as an innovative environment for entrepreneurial research and product development, and works in conjunction with existing industry and universities to add a further key element to the growing life sciences ecosystem in Prince William County.
"Being the first tenant of the Prince William Science Accelerator has already allowed us to establish key research collaboration with George Mason University to further develop the science of supporting a healthy microbiome," says Jack Oswald, CEO of ISOThrive. "Together we are working on the most important breakthrough in human health of the last 20 years."
The 9,126-squre-foot facility houses a total of nine newly built wet laboratory spaces, ranging from 435 square feet to 1,141 square feet in a variety of floor plan layouts and common lab equipment. Each wet lab space is individually secured, has emergency power outlets for critical storage equipment and configured with a front office and access to two conference rooms and a common kitchen/office, receiving area and parking space allocations.
Other resident life sciences companies in Innovation Technology Park include: American Type Culture Collection; Corning Life Sciences; Virginia Forensics Lab; the Mason/NIH Level-3 Biomedical Research Laboratory; and Mason's Center for Applied Proteomics and Molecular Medicine.
In March, Prince William County and George Mason University formally opened the Simulation and Game Institute in Innovation Park. SGI offers cutting edge game design research and development, simulation and game training and certification; visualization and simulation software and rapid-prototyping development.
Learn more.
Illustration byy ponsulak at Free Digital Photos.net
Source: Prince William County Department of Economic Development