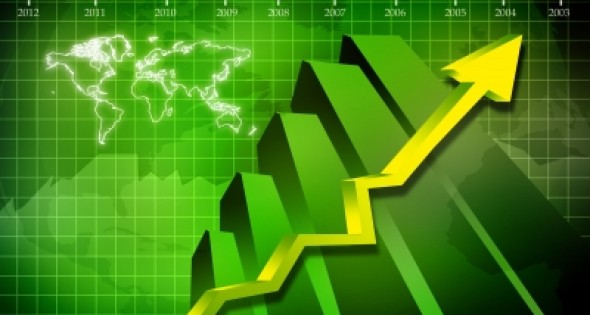 Kentucky Seeks to Maintain Momentum
29 Apr, 2015
By Rachel Hamilton
"The biggest news for us is that we're coming off a record year," says Erik Dunnigan, deputy secretary of the Kentucky Cabinet for Economic Development.
In 2014, Kentucky saw more than 350 new location or expansion announcements, which are projected to create more than 15,000 jobs and $3.7 billion in new investment, according to Dunnigan, making it the best year in the three decades such data has been tracked. He says the state is now working on "maintaining that momentum."
The way economic development is organized at the state level helps feed that momentum, Dunnigan says, explaining that the Kentucky Cabinet for Economic Development is actually a "public-private partnership" with the governor as the chairperson, run by government employees and overseen by a board of private businesses.
"It's in place because the government can create an environment where the private sector can create jobs," Dunnigan explains, adding that legislation can be tweaked to fit business needs.
Warren County is an excellent example of the success Kentucky has seen; in 2014, the county had nine new projects totaling over $200 million in capital investment and has already created over 650 new jobs.
In December 2014, Warren County "became the first county in the U.S.to pass a right-to-work law," says Ron Bunch, CEO of the Bowling Green Area Chamber of Commerce. The law has opened up the county to a much larger pipeline of projects, projected already at about $300 million in investment since the law passed.
The northernmost counties in Kentucky "are very much a part of the Cincinnati metro region," says Dan Tobergte, CEO of the Northern Kentucky Tri-County Economic Development Corp. (Tri-County EDC). They are in fact part of REDI Cincinnati, an economic development and marketing entity for the Cincinnati metro area.
"You can reach across state lines and have a couple of different business climates," Tobergte explains. The Tri-County EDC and REDI Cincinnati "work together to enhance opportunities for the region," he continues. "We are both coming off of good years."
Boone, Kenton and Campbell counties are the three counties served by the Tri-County EDC, and as of mid-March 2015 they are all working to pass their own county-wide right-to-work laws by May 2015 if possible, as Tobergte says.
"During the recession," Dunnigan says, "we reached a peak of 11 percent unemployment. We looked internally at what can we do to pull ourselves out of this and create opportunities for the future."
What they did was to put together "incentive packages to work with new and existing business to make sure people grew their Kentucky presence," Dunnigan says. One of the biggest success stories was Ford.
Ford had been closing down plants during the recession, but due to the incentives Kentucky offered, their Louisville plant went from "on the chopping block" to "the largest Ford presence outside of Detroit," Dunnigan says. The Louisville facility employs nearly 4,000 workers.
Down to Business

To make site selection easier, the Kentucky Cabinet for Economic Development's website contains an interactive map called Select Kentucky, which offers tools to find and map resources, infrastructure, drive times, existing businesses and more.

The Bluegrass State Skills Corp. offers the Skills Training Investment Credit of up to $100,000 during each two-year funding period for qualifying businesses training workers in company-specific training.

The Kentucky Environmental Stewardship Act (KESA) awards up to 25 percent of an eligible company's fixed asset costs and up to 100 percent of employee skills training for eligible products that have a qualifying positive impact on human health and the environment.

Kentucky's state sales tax rate is 6.0 percent with exemptions for food and prescription medications.
Industries and Innovations
"We are now the third-largest producers in the automotive industry in the U.S.," Dunnigan says of Kentucky. "One in 10 vehicles" produced in the U.S. was "produced in Kentucky."
Kentucky is also home to the largest Toyota presence outside of Japan. Toyota employs more than 9,700 workers in two manufacturing locations in Georgetown and Erlanger.
Warren County has "a nice base of automotive companies," Bunch says, and those include General Motors' Corvette production plant in Bowling Green and Holley Performance Products, manufacturers of components for motorsports engines.
"The motorsports sector brings together the tourism sector," Bunch says. The National Corvette Museum and the National Corvette Museum Motorsports Park are part of that, as is Beech Bend Raceway.
"Kentucky is not really known for aerospace, but it's been our leading export industry for the last year," Dunnigan says — they manufacture components.
Kentucky exports totaled $27.5 billion in 2014, and aerospace accounted for $7.8 billion of that.
Bowling Green is home to the headquarters for a diverse array of companies including Fruit of the Loom and Houchens Industries, a now international, employee-owned conglomerate that started out as a grocery store and includes grocery stores today.
"We're really strong and very bullish on advanced manufacturing, particularly with informatics-based companies," Tobergte says of northern Kentucky.
He cites Archer Daniels Midland Co.'s 200-employee data center co-located with WILD Flavors Inc. as one example, saying that ADM "decided to put the data center here largely in part because of the projected graduates coming out of the College of Informatics" in Northern Kentucky University (NKU).
"Those are very well paid jobs," he says, explaining that NKU is an asset to the region.
Talent and Education
Informatics is, in this case, an umbrella term for several majors at NKU, Tobergte explains, including computer information technology, computer science, cybersecurity and others.
NKU may be a differentiating factor for the region, as Tobergte says, but it is not the only school in the area. "There's over 100,000 students enrolled in 11 universities and community colleges all within a 15-mile radius of Northern Kentucky and Cincinnati."
Gateway Community and Technical College is now also a big player in northern Kentucky, as it is part of one of the state's first four chapters of the Kentucky Federation for Advanced Manufacturing Education (KY FAME).
KY FAME is a workforce education initiative designed to give an apprenticeship experience where the employee is both working in an advanced manufacturing job and earning a two-year degree with the option of then staying with that company on that career path or continuing to an engineering degree, Dunnigan explains.
"If people want to be competitive in economic development, workforce is the key right now," Dunnigan says, explaining that KY FAME's apprenticeship model can be transferred to other sectors and will help build the kind of workforce that employers need going forward.
Bowling Green is already home to "the No. 1 high school in America, the Gatton Academy of Mathematics and Science," Bunch says. Bowling Green is not to be left out of long-term workforce initiatives either. Their Leader in Me program is designed to promote leadership and soft skills in "over 18,000 workforce entrants," which Bunch says "will change the culture of the whole workforce."
Hard skills come from Southcentral Kentucky Community and Technical College and the fastest growing university in Kentucky, Western Kentucky University, Bunch says.
"The best investment we can make is in our workforce," Dunnigan sums up.
Assets
Logistics is a huge industry sector in Kentucky because Kentucky can reach two-thirds of the U.S. population, Bunch says.
In early February 2015, the U.S. Army Corps of Engineers approved both changing the name of the Port of Cincinnati to the Ports of Cincinnati and Northern Kentucky and increasing its size from 26 miles along the Ohio River to 226.5 miles. The port "is now the second busiest inland U.S. port," Tobergte notes.
The UPS Worldport Hub is located in Louisville, as Dunnigan points out, and DHL's super-hub in Boone County just announced a $46 million expansion, Tobergte says. "Anybody that needs to ship things out on a quick basis, we've got the opportunity here,"
"Probably 250-plus companies have spun off of [the UPS hub]," Dunnigan says, citing Amazon and Best Buy's Geek Squad as two examples.
Cooperation between leadership and businesses is what sets Bowling Green apart, according to Bunch, even as Dunnigan cites cooperation as the thing that sets the whole state apart.
"We're getting very creative in how we can give businesses the best opportunities to get capital," Dunnigan says, citing angel investor tax incentives as one example.
Outdoors and Recreation

Mammoth Cave, the longest cave system known in the world with more than 400 miles explored, is located in a national park of the same name near Bowling Green and offers cave tours for walkers of all levels, spelunking tours for the more adventurous, and above ground hotel and cottage lodgings with park amenities.
Lifestyle
"We're the home of the Kentucky Derby and the home of Kentucky bourbon," Dunnigan says. "I don't know how it gets any better than that."
Kentucky offers urban centers like Louisville, Dunnigan says, and more "laid back" rural living in thoroughbred country.
"Bowling Green is an all-American big small town," Bunch says, explaining that it is the shopping and cultural hub of the 10-county region. "Our community has all the assets [of a larger city], but still has the warm, small-town feel."
Bowling Green has recently invested $200 million in its downtown, says Bunch, and it has excellent schools with a diverse population. "Forty different languages are spoken in our public schools," Bunch notes.
Northern Kentucky has also been investing in its downtown areas in the Cincinnati metro, Tobergte says, adding that it has helped attract and retain millennials who enjoy the walkability and the culture now available; St. Elizabeth Hospital has recently partnered with the Mayo Clinic to provide healthcare to the region.
As Kentucky continues to invest in its businesses and students, Dunnigan says, "The quality of life aspects are only going to get better."
More Info
Kentucky Cabinet of Economic Development
Bowling Green Area Chamber of Commerce
Kentucky Tri-County Economic Development Corp.
Illustration by cooldesign at Free Digital Photos.net