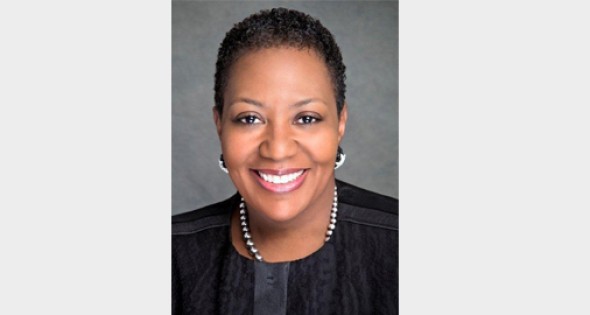 McDaniel Strategy Ecosystems, LLC and TIP Strategies, Inc. Announce Merger
06 Feb, 2019
–Combined company to be next-generation economic development and business advisory firm–
AUSTIN, Texas, January 25, 2019 – McDaniel Strategy Ecosystems, LLC and TIP Strategies, Inc. have merged to become the next-generation economic development and business advisory firm.
The merger, effective immediately, will be officially rolled out during the International Economic Development Council's (IEDC) Leadership Summit where McDaniel Strategy Ecosystems' CEO and founder, Tracye McDaniel, will also be named IEDC's 2019 chairperson.
"Over decades of incredible work and with the highly-respected company she's built, Tracye McDaniel has earned a reputation of distinction. TIP Strategies and our clients are excited to have the opportunity to join forces with and learn from Tracye," said Tom Stellman, CEO and founder, TIP Strategies. "Through the years, we've worked on some exciting projects together, and it was clear that with our shared values and complementary offerings, we could address client needs in a more innovative way and seize on untapped opportunities."
"I founded McDaniel Strategy Ecosystems after more than three decades of experience in economic development, tourism and leadership positioning, and the cultivation of a network that is second-to-none. Its growth over the past few years has outpaced anything I could have dreamed, but I've always wanted to offer my clients more," said McDaniel. "We're joining forces with TIP Strategies to engage clients in a completely unique way and on an entirely new scale. Now we can push the boundaries of what a traditional economic development and business advisory firm can do, while continuing to deliver the outstanding service for which each company has become known."
McDaniel and her company have long defined excellence in positioning corporate, government, and nonprofit leadership for success, and draw on a long and deep history of economic development, tourism, and enterprise marketing expertise. Since its founding in 1995, TIP Strategies has become a market leader in designing strategies that support communities' visions for the future, with an innovative approach that combines rigorous data analysis with the latest thinking in economic development, workforce training, and community-based principles.
Together, they will take their combined traditions of excellent service, deep expertise, and a client-centered environment to a game-changing level. Current and future clients will benefit from the expanded expertise and resources created by this merger. Recent high-profile clients include Priority Midland; the City of Fort Worth, Texas; Tampa Bay Partnership; Delaware Prosperity Partnership; and MATT Foundation.
The combined company will operate under the TIP Strategies brand and will be led by Stellman as CEO and founder, McDaniel as president, Jon Roberts as managing partner, and Jeff Marcell as principal. The company will remain headquartered in Austin, Texas, with offices in Seattle and Boston.
About TIP Strategies, Inc.
TIP STRATEGIES, INC. (TIP) is a privately held Austin-based firm providing consulting and advisory services to public and private sector clients. Established in 1995, the firm's core competence in strategic planning for economic development has broadened to include expertise in talent strategies and in organizational development.
For more information about TIP Strategies, please visit tipstrategies.com and connect with the company on Facebook at facebook.com/TIPStrategies and on Twitter @TIPStrategies.
Media Contact:
Tristin Caramiho
contact@tipstrategies.com
512-343-9113