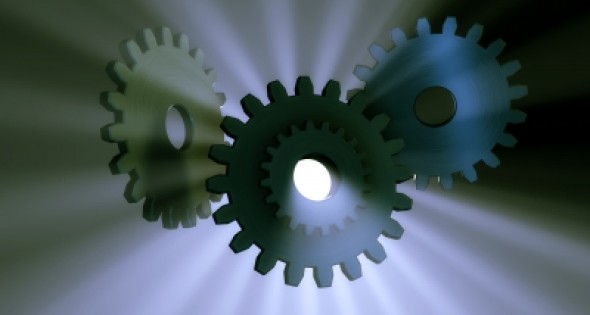 MFGWatch Survey: Manufacturers are Worried
02 Apr, 2013
"While U.S. manufacturers are optimistic about 2013 growth, they are even more concerned about intellectual property theft, tax increases and rising oil prices this year," says Mitch Free, CEO, MFG.com.  "Although reshoring continues its sluggish progress, it does appear that manufacturing in the United States is reviving, just not at a pace that will cause significant employment growth in 2013."
Last week, Free, who is also a columnist for Forbes.com and small business analyst for CNBC, released the results from his quarterly survey, MFGWatch of more than 8,840 sourcing professionals in North America. They include suppliers and OEMs/buyers of manufacturing goods and services.
The survey is conducted from a sampling of MFG.com member companies, and is intended to reflect projected (intent) and reported (actual) behaviors of companies in the North American manufacturing sector.

Free Summarizes Insider Findings from America's Manufacturing Sector
•    Regulation and Tax Worries: "Up from 2012, companies are more concerned this year about the impacts government regulation and tax increases will have on their ability to be competitive."
•    Oil Prices are Still Major Threat. "Fuel and oil prices continue to be perceived as a major threat, though the percentage of companies concerned about this factor has dropped from 28.9 percent to 23.7 percent during the last year."
•    Intellectual Property Theft:  "The concern for protection of intellectual property increased by more than 5 percent in 2012, as companies continue to worry about their ability to protect their competitive assets and technological innovations."
•    Reshoring Continues to Trickle:  "Reshoring is noticeable, but not a strong enough trend to balance offshored production. Twenty-five percent of U.S. companies intend to reshore production in 2013, up from 19 percent in 2012. Reshoring continues to stay low due in part to lack of capacity and expertise. U.S. supporting industries are a fraction of what they once were; examples are metal forging and textile production."
•    Supply Chain Disruptions increased in 2012 and will most likely increase in 2013, as defense cuts related to the budget sequestration will impact the domestic manufacturing sector and global political tensions continue to accelerate
Free Points out Bright Spots in the MFGWATCH Survey
•    Investments in Technology: "Companies are showing a preference to invest in technology instead of people. Thirty-six percent of respondents said they are investing in new technology but do not plan on expanding hiring in 2013. To compete in a globally connected world, companies are leveraging technology and automation in order to gain production efficiency."
•    Global Exporting Increases: "Thirty-one percent of companies will be increasing exports this year, a 5 percent increase from 2012. The rapid rise of consumers with disposable income in Asia, India, Eastern Europe, Africa and Latin America are becoming an attractive target as U.S. companies begin thinking the U.S. market will remain somewhat stagnate for years to come."
•    Overall Optimism for Growth in 2013: Fifty-three percent of the companies surveyed indicated they expect to increase their contract manufacturing in 2013.
About Mitch Free
Mitch Free  is the CEO of MFG.com the world's largest online sourcing marketplace for the manufacturing industry, operating in seven major languages and more than 50 currencies. Free sees the trends before they happen and talks to global manufacturers about their businesses every day. He is also an active angel investor.
About MFGWatch
MFGWatch is a recurring survey conducted by MFG.com. Industries represented include aerospace/aeronautics, automotive, medical, defense, textiles and consumer products manufacturers. The survey focuses on determining different sourcing patterns, as well as predicting manufacturing industry trends.
Illustration by Idea go at Free Digital Photos.net
Compiled from MFG.com press release.