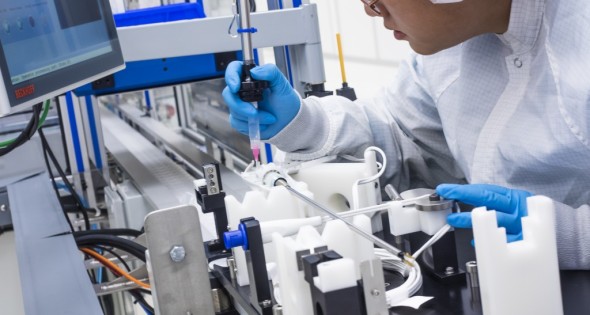 Minnesota: Olympus Opens New Surgical Innovation Center
28 Apr, 2015
Olympus, a precision technology leader in designing and delivering innovative solutions for medical and surgical procedures, among other core businesses, announced today the opening of its state-of-the-art Surgical Innovation Center in Brooklyn Park, Minnesota. The new medical device research and development and manufacturing facility is designed to position the company for continued long-term growth in the surgical sector.
"The move marks a new era for OSTA, positioning our company for continued long-term profitable growth and as a strong contributor of success for Minnesota and its people," stated resident Georg Schloer, president, Olympus Surgical Technologies America. "Our new Brooklyn Park facility will play a leading role in the production of our disposable surgical energy devices, a core competency of Olympus. We are proud to manufacture these products in the United States and intend for our solutions to help healthcare professionals provide better, more efficient outcomes.
The Minnesota community has been an integral part of the success of our manufacturing operations for the past 27 years, and we look forward to bringing more jobs to the community."
Olympus decided to make Minnesota the North American center of its surgical business because of its central location in the United States, strong medical device industry and talented workforce.
Prior to the creation of the Brooklyn Park Surgical Innovation Center, OSTA's operation was spread out in five separate buildings in Maple Grove. The new purpose-built facility, an investment of more than $37 million, allows OSTA to house its Minnesota operations under one roof to realize operational efficiencies.
The 180,000-square-foot structure is 15 percent larger than the former facility allowing continued expansion as the demand for surgical energy products grows.
For complete details, visit www.olympus-osta.com.
Source and photos: Olympus Corporation of the Americas