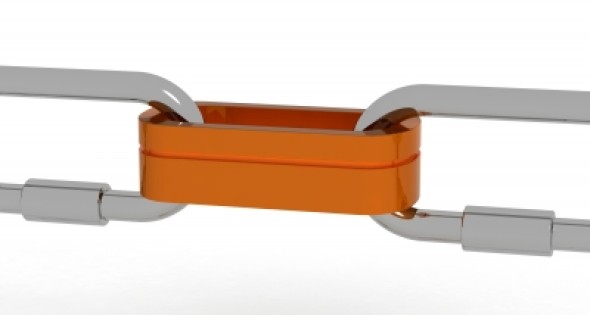 Montana Thrives in the Oil Supply Chain
29 Sep, 2014
By Rachel Hamilton
The Bakken oil formation lies on the border between Montana and North Dakota, and while Montana may have the shallower portion of the oil, it controls a very deep portion of the supply chain because it can also service the activity underway in the oil sands in Alberta, Canada.
"In terms of supporting the oil industry, we have a lot of stuff going on," says John Rogers, chief business development officer for the Montana Governor's Office of Economic Development. "The Bakken right now is the biggest development in the United States."
Montana is also the only U.S. state that borders Alberta; Montana businesses also service the Athabasca oil sands, the world's largest deposit of bitumen, or semi-solid crude oil.
"Almost all of the oil refined in Montana is oil sands crude," Rogers says. "Alberta officials tell us they expect to double the production by 2020. We're going to be even busier in the next five years."
Their geographical location aside, Montana's governor is also an asset to the state's economic development in oil and all its other industries, Rogers says.
"He makes calls to CEOs inside and outside of the state weekly to talk about 'What can Montana do for them?'" Rogers says. "He goes out of the state to meet with businesses that might be interested in location and expansion in this state or having a field office here."
Montana is one state with utility companies that help support economic development as well, and the governor's office calls them early on.
"Our role, really, is working between economic development agencies and transmission folks [Northwestern's construction and energy supply arm] to make sure they hear about projects early," says Debbie Singer, senior economic development and key accounts specialist, NorthWestern Energy, noting that the timing makes a lot of difference to companies that require new construction.
NorthWestern Energy itself is building a $23 million corporate office in the Butte-Silver Bow County area, on the western side of Montana.
"It's the first large new construction in 60-plus years," says Kristen Rosa, TIFID administrator, Montana Connections Business Development Park in Butte-Silver Bow. "It will be creating construction jobs," but it will also mean the Butte-Silver Bow uptown area will retain the jobs from the largest utility in Montana.
"Our company believes strongly in economic development," Singer says. "If your communities do well, it creates more need for your services and utilities."
Down to Business

Montana has no sales tax, statewide.

Montana offers a property tax exemption for buildings using renewable energy, in that certain amounts of the assessed value of qualifying forms of energy generation equipment or combustors is exempt from property taxation for ten years after installation.

Montana recognizes 16 types of energy projects that can qualify for clean and green incentives; these facilities can be eligible to receive three forms of property tax alleviation.
Montana offers a reduced taxable valuation rate of 3 percent on qualifying new industrial property for the first three years of operation.
Industries and Innovations
Oil and energy are huge in Montana. Some of the companies operating in Montana's oil supply chain are ADF Group, Bay Limited, Calumet Montana Refining and Aspen Air Corp.
"Companies all across the state are supporting that industry," Rogers says. Construction companies are building homes for incoming workers as well.
ADF is constructing a $24 million steel fabrication plant in Great Falls. Singer says the company expects to employ at least 300 people in the next three years to manufacture oil production modules, mainly for use in Alberta's oil sands.
Calumet Montana Refining announced a $400 million expansion of its oil refinery in Great Falls that will double its refining capacity to 20,000 barrels per day, Singer adds. The project's expected completion date is in the first quarter of 2016, in time for Alberta's projected doubling of their output capacity.
"Energy takes you a couple of different directions," Singer says, citing coal mines, wind farms, and oil. "We have the biggest reserves in the country for coal," Rogers says. "There's a pretty significant demand."
Rosa adds solar to that list. REC Silicon in Butte-Silver Bow is the largest producer of silicon and silane gases, which are used in solar panels, as well as in semiconductors and flat screen TVs.
Butte-Silver Bow is also home to Montana Precision Products, a partnership between SeaCast Inc. and GE that includes capacity to manufacture aircraft engines and cast their own parts, as well as a titanium foundry. "They opened in 2010 and already have over 100 employees," Rosa says.
"Agriculture is still huge in this state," Rogers says. Some areas of Montana's agriculture industry are increasing. "Montana leads the nation in production of peas and lentils. Six years ago Montana didn't produce any peas or lentils," attributing this change partly to worldwide demand for the foodstuffs.
Transportation, as Rogers points out, is a crucial factor in successful agricultural operations. Butte-Silver Bow has two railroad providers, a foreign trade zone, and access to an intersection of north/south and east/west interstates.
"Our area has not been traditionally 'ag,' but we've seen some changes," Rosa says. She attributes this to the fact that they may be able to "offer a solution to some agricultural transportation issues."
"Transportation is our lifeblood," Rogers says. While he sees agriculture as the backbone of the transportation industry, the state's coal and oil needs are also crucial, "particularly shipping Bakken oil both east and west."
Montana also has active sectors in photonics (employing more than 400 workers in Bozeman and Gallatin Valley in 29 firms), in tourism, and in outdoor recreational outfitters, Rogers says.
Talent and Education
Montana has "a workforce that's very loyal to staying in the state," Rogers says. "Employers find that the work ethic is very high here."
"We have 11 million tourists in the state per year," Rogers says. The state's population is just over 1 million. "All the kinds of things the tourists enjoy here in the state, we enjoy the whole year."
"Here in Butte we have a long mining tradition, so we have a very blue collar workforce," Rosa explains, saying that it includes "lots of hands on. People are not afraid to get dirty."
Singer does point out that Montana's unemployment is relatively low, although they do have many engineering graduates.
Montana Tech of the University of Montana in Butte, Rosa says, also has "one of the best petroleum and mining programs in the country."
The state is also attracting new workers, particularly near the oil fields. "We're seeing, in eastern Montana, tremendous growth in housing and hotels for all these workers," Singer says.
Butte-Silver Bow is "looking at market analysis to see where we can best support [our] workforce needs," Rosa says, though the area did see success with the TIG welding program Highlands College of Montana Tech created with and for Montana Precision Products. TIG stands for tungsten inert gas, and it is a precision welding process necessary for work on jet engines, which require welds in round or irregular shapes.
"Highlands College and Job Corps stepped up for getting that workforce trained," Rosa says.
Assets
Montana's border with Canada might be its most important asset. "We're the only state that borders three provinces, and they happen to be the hottest in terms of economic development," Rogers explains.
"Alberta is the economic development tiger of Canada, and Canada is the U.S.'s biggest trading partner," Rogers says. Montana is the only U.S. state that shares a border with Alberta, so "Alberta mostly has to go through Montana." That's for tourism, investment and the shipping of commodities, all of which Rogers says have been huge.
Shipping and transportation are certainly big in the Montana Connections Business Development Park. There are 1,200 county-owned acres, local and state tax incentives, available assistance with infrastructure, fiber optics, access to north/south and east/west interstates and two railroads — Burlington Northern Santa Fe and Union Pacific.
The fiber-optics loop, which also services local schools, terminates in a high performance data center in the industrial park. Butte-Silver Bow has plans to start targeting IT companies in the near future, Rosa says.
FedEx, The Scoular Co., and Old Dominion Freight are already among the tenants in the industrial park.
Outdoors and Recreation
The Mount St. Helens National Volcanic Monument includes systems of trails for hiking and driving, presentations by Forest Service interpreters, and viewpoints in the summer to inform visitors about the history of the volcano's eruptions, particularly the largest one in 1980.
Lifestyle
Tourism in Montana is mainly about enjoying the outdoors. This asset fuels a robust outdoors and recreation cluster, Rogers says. "For example, at Winston Rod, you can essentially walk out their back door and try out a rod in the river."
Montana does have access to blue ribbon fly fishing streams, some of which are 30 minutes from Butte, Rosa says. Butte is also near the Continental Divide, and halfway between Glacier and Yellowstone national parks, both of which lie at least partially within Montana's borders.
Butte makes good use of the proximity to the Continental Divide, where officials host a yearly bike race called the Butte 100. "It's one of the hardest mountain bike races in the country," Rosa says.
The arts are not absent from Montana either. "Even here in Billings we have a symphony and live theatre, art museums and cultural museums related to the plains and Native Americans," Singer says.
Many regional hospitals are expanding, including the Billings Clinic hospital in Billings ($35million), Singer says. It is also possible to purchase land for personal farms or ranches. "Lots of actors have bought their little ranches in the mountains of Montana."
More Info
Montana Governor's Office of Economic Development
Montana Connections Business Development Park
Illustration by Stuart Miles at Free Digital Photos.net