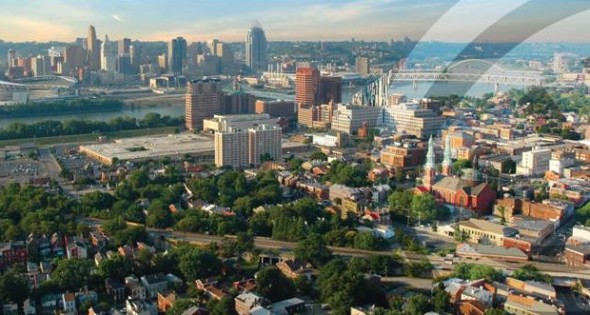 New Catalog for Northern Kentucky Sites and Buildings
03 Mar, 2013
Covington, Ky. skyline.
The Northern Kentucky Tri-County Economic Development Corp. announces the Northern Kentucky Signature Sites and Buildings catalog, which is available in print and online. The catalog showcases a range of options from office to planned opportunity; available industrial buildings to developable land positions; and real estate solutions are located throughout the urban core, suburban and rural landscape in Boone, Campbell and Kenton counties.
"We have many opportunities for new and existing companies to expand in our area, both along the Ohio River and in more suburban and rural settings," says Steve Pendery, chair-elect of Northern Kentucky Tri-ED and chair of the marketing committee. "With the catalog and supporting marketing efforts, we are showcasing Northern Kentucky to site selection experts, the real estate community and targeted businesses throughout the U.S. and around the world."
Illustration courtesy of Northern Kentucky Tri-Ed.
Compiled from Northern Kentucky Tri-ED press release.