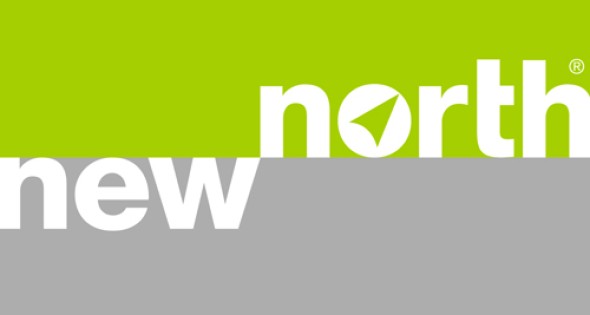 New North releases digital version of 2014 Midyear Report
24 Jul, 2014
Report says prospect-related economic activity is returning to pre-recession levels
NEW NORTH, July 23, 2014 – At the halfway point of 2014, the recently released Midyear New North Report to the Community provides an informative snapshot of economic development in Northeast Wisconsin over the past six months. In an easy-to-read format, the report now is available for consumption digitally.
Among the more interesting items found in the report:
Regional, prospect-related activity is returning to pre-recession levels, according to Jerry Murphy, executive director of New North, Inc.
More than a dozen business-attraction or site-selector prospects have been either assisted or requested information, with 1,375 available sites within New North's online sites and facilities database.
Jobless claims in the region declined by more than 5,000 over the initial four months of the year, putting the New North unemployment rate at 5.8 percent.
"New North prospect activity clearly is picking up," says Murphy, "which is indicative that economic activity is trending positively. We've ramped up our external marketing efforts to try to capture that growth and bring it to the region. This year we already have some success stories of assistance to existing companies in Northeast Wisconsin who are expanding.
The Midyear Report also goes in-depth on movement of the popular New North talent recruitment brochure to a digital format for employers as well as on tactical outreach to Midwest and national site selectors. Information on newer initiatives, such addressing the information technology talent gap regionally and supply-chain mapping for regional defense suppliers, also is included.
Another popular feature, the New North Dashboard of Impact Strategies and Regional Collaborations, is the center spread of the Midyear Report.
The Midyear Report is published in partnership with Insight Publications of Appleton. Key New North stakeholders collaborate to bring the most up-to-date information forward in the report. These stakeholders include business and industry heads, educators, governmental leaders and economic development experts.
The digital version of the 2014 Midyear New North Report to the Community is available at http://www.thenewnorth.com/reports.
-###-
New North, Inc., is a 501(c)3 non-profit, regional marketing and economic development organization fostering collaboration among private and public sector leaders throughout the 18 counties of Northeast Wisconsin, known as the New North region. The New North brand unites the region both internally and externally around talent development, brand promotion and business development, signifying the collective economic power behind the 18 counties. The counties include Outagamie, Winnebago, Calumet, Waupaca, Brown, Shawano, Oconto, Marinette, Door, Kewaunee, Sheboygan, Manitowoc, Fond du Lac, Green Lake, Marquette, Florence, Menominee and Waushara. To find out more information about New North, Inc., please visit our website at www.thenewnorth.com.
Media Contact:
Contact:   Ann Duginske
Email: ADuginske@thenewnorth.com
 New North, Inc.
1716 Lawrence Drive│De Pere, WI 54115
920-336-3860 p│920-617-6073 f
www.thenewnorth.com